The Samsung Galaxy Note 10 Comes In Two Sizes With New S Pen
Starting at $949, the new Note 10 and jumbo-sized Note 10+ aim to take on Apple's iPhone.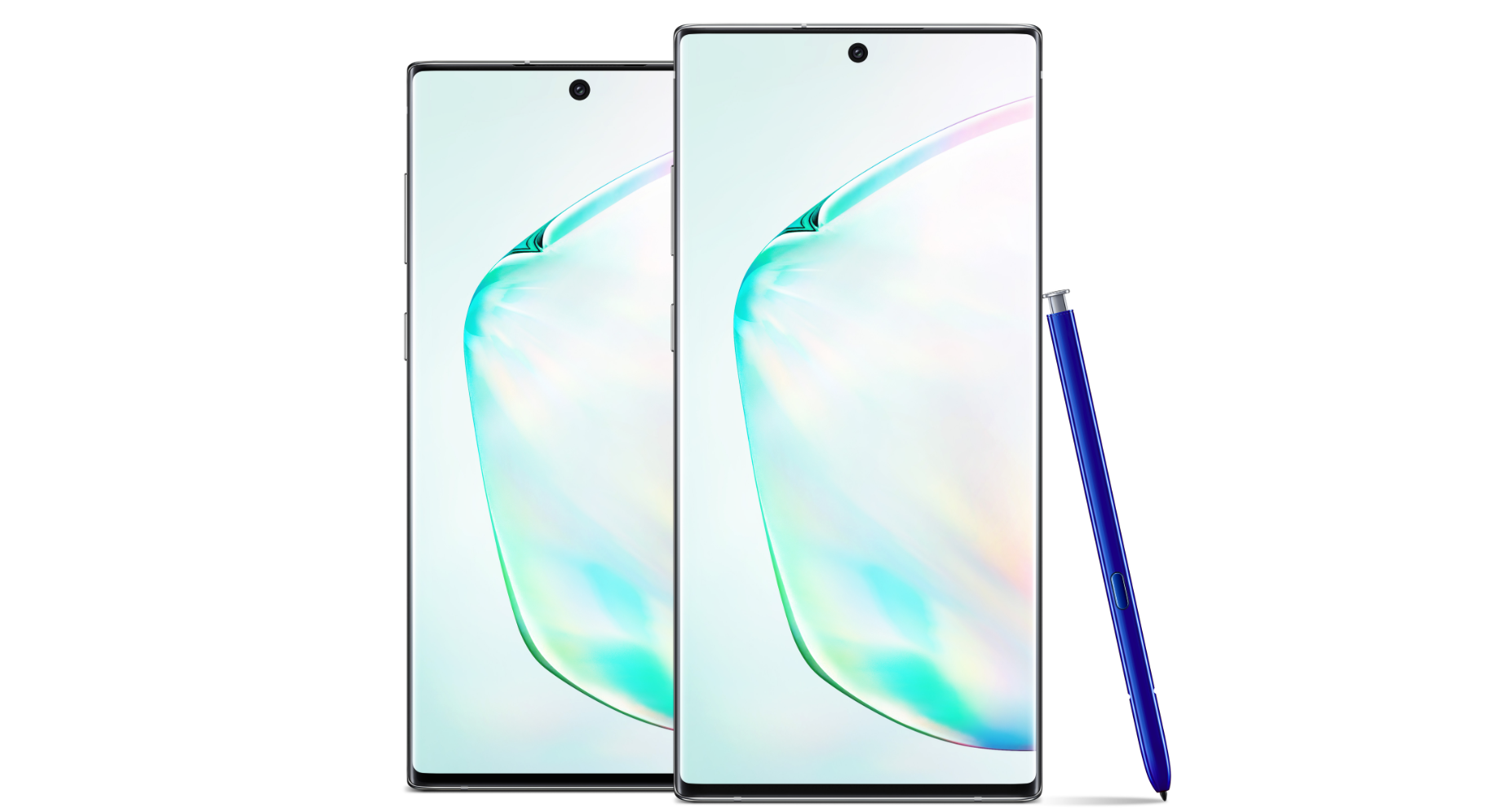 Samsung
Samsung just announced it will sell two brand new Galaxy Note smartphones: the 10 and 10 Plus. That's not all: a Note 10 5G will also be available–a Verizon exclusive.
Essentially, the Note 10 Plus is a slightly jumped-up version of 2018's Note 9: Big, with Samsung's signature S Pen stylus and power to spare. The Note 10 is a change, however–it's taken that juice and the pen and tightened everything into a slightly more compact package.
Price-wise, Samsung has wisely made little change. The Note 10, with its 8GB of RAM and 256GB of memory begins at $949. That bumps to $1049 when the storage is boosted to 512GB.
Looks-wise, these smartphones are natural extensions of everything Samsung has been working toward all along. The bezel is virtually gone, and there is more emphasis than ever on slim, pocket-friendly design. 
Samsung also has a security measure in place that may end up in its rival iPhone 11: a fingerprint sensor embedded in the screen for security. 
https://www.youtube.com/watch?v=iYCr4TPE0sc
Note 10 Plus starts at $1,099 with 12GB RAM and 256GB storage model. Note 10 5G will also be available then, but for a limited time it's exclusive to Verizon. 
They'll ship on August 23rd but the phones are all available for preorder now.