What You Need To Know About the Just-Revealed Samsung Galaxy S8, Which Just Might Make iPhone Freaks Switch Teams
This thing is fire. (Sorry.)
samsung
Samsung took to stages around the world today to unveil their latest pair of smartphones, the Galaxy S8 and S8+. Coming in at 5.8″ for the S and 6.2″ for the S+ and having nearly wall-to-wall screen, Samsung is clearly taking this opportunity to perfect and polish the biggest gun in their arsenal.
Available in the U.S. on April 21st with pre-orders going live March 30th, the phone itself is nearly without a bezel and the screen is the entirety of it's front panel. Calling the screen an Infinity Display, Samsung says that 83% of the phone is screen. 
To capitalize on that uninterrupted screen space, the S8 is killing the physical home button entirely, replacing it with a virtual force push where the home button used to be. Those who mourn the loss of the physical button will undoubtedly be balanced by those who watch movies and play games on their phone and have gained a healthy amount of new screen real estate.
The design is rounded out, literally, by beveled edges that aren't quite as harsh as last year's S7 Edge iteration and feel better and sturdier in the hand. It helps that the glass back panel adds a fair amount of grip and the rear facing camera/fingerprint scanner/light sensor, are barely raised at all (but still aren't fully flush.)
Samsung stuffed a metric assload of refinements in the S8 and S8+ and so, in terms of usability, these two phones are quicker, smoother and more powerful than their prior incarnations. The adjustable-focus front-facing camera upgrades the fixed-focus of yesteryear. The edge menu returns with further customization. 
The charging port, capable of Samsung's signature fast-charging, has been updated to USB-C. There's 64GB of on-board memory standard with an expandable SD slot. Samsung is also stuffing their new AI assistant, called Bixby, into the S8. On first glance, Bixby will do most things we've come to expect of Siri or Cortana but with the added bonus of camera integration for on-the-fly translation of text (leveraging Google Translate) or product identification for easy purchasing via Amazon.
A major component of today's announcement was the unveiling of the Dex desktop ecosystem for the S8. Dex is a palm-sized dock for your S8 that will charge it and simultaneously connect it to a monitor (via HDMI) and a mouse/keyboard combo, seamlessly turning your Galaxy S8 into a desktop PC when you dock it in the Dex. It's not just a huge step forward for Samsung in terms of versatility and productivity but also a testament to the sheer power contained in the S8.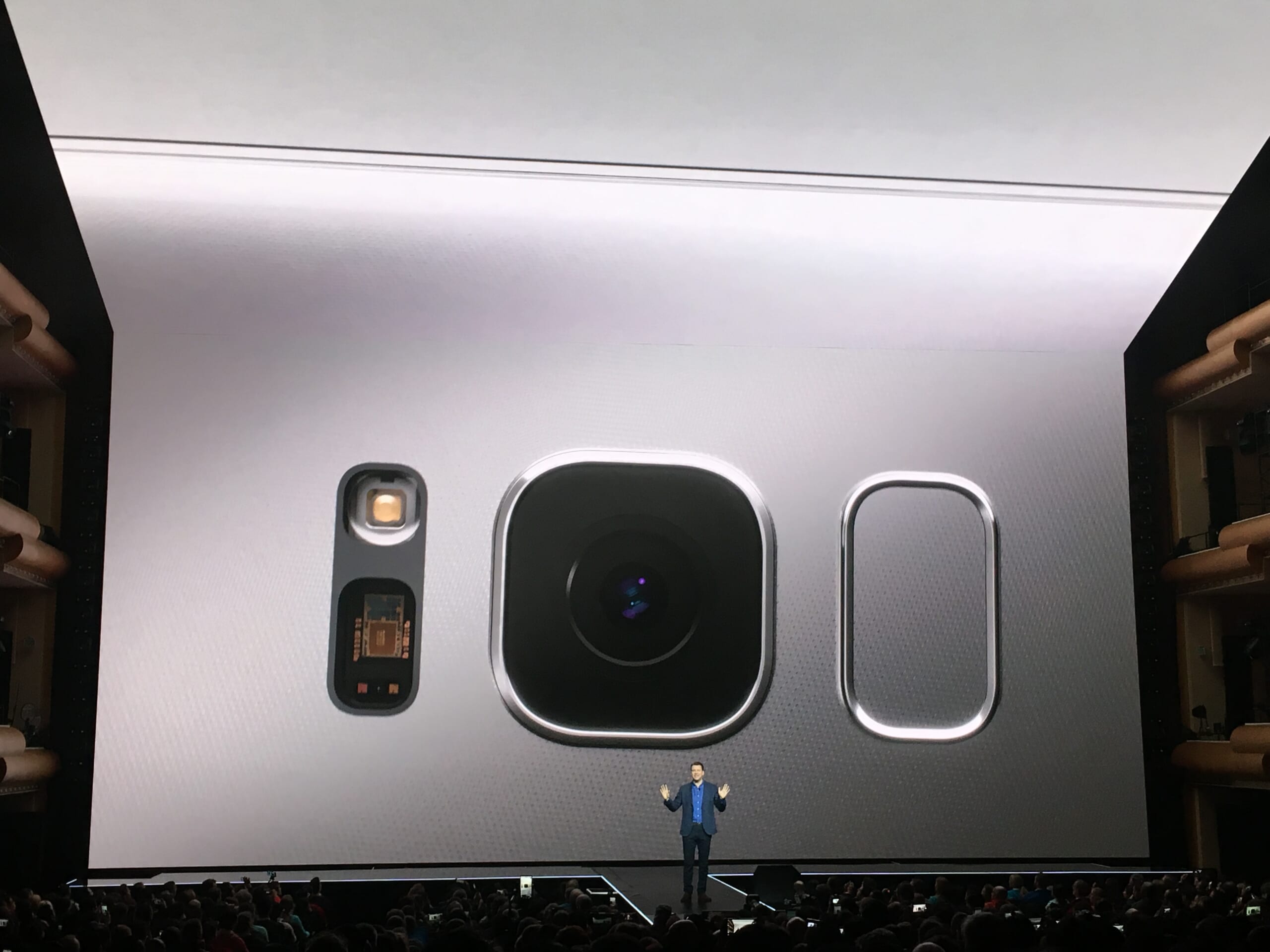 We'd feel bad if we didn't at least mention that Samsung now has an 8-point battery test. It's the obligatory marketing-speak for "we checked really good this time, we promise." Considering that was a genuine shitstorm for their Note brand, we'll assume lightning won't strike twice (in the bad way) on Samsung.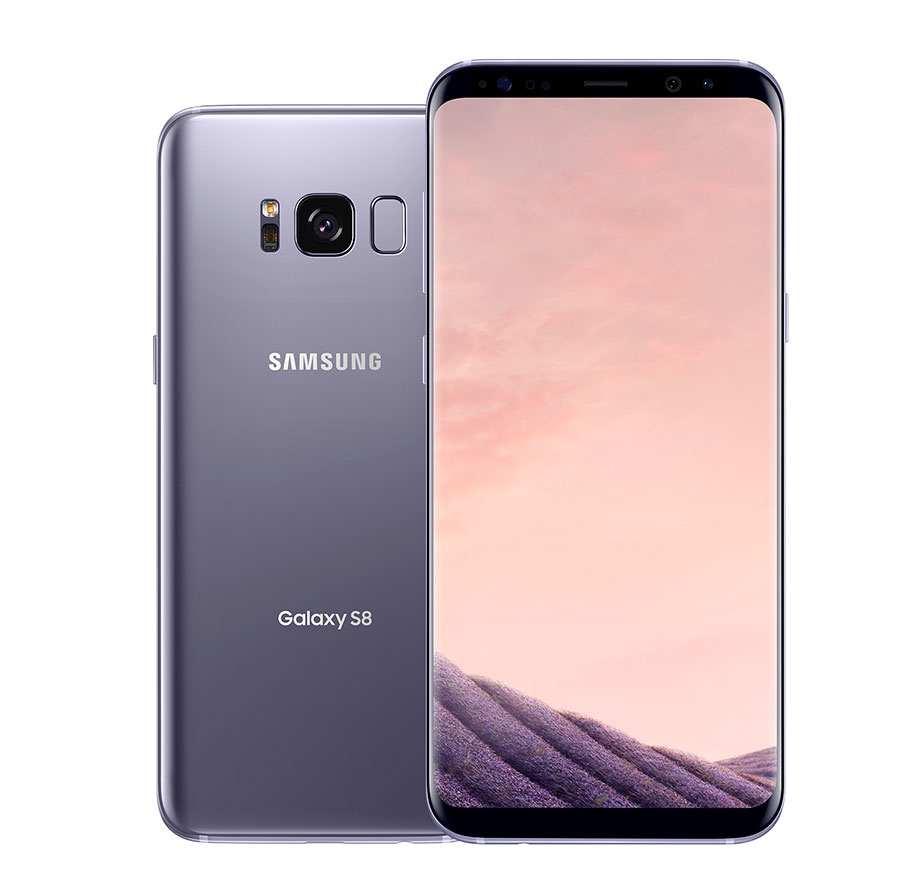 The Galaxy S8 actually has smaller batteries than the Note 7, but seems to be utilized more efficiently thanks to the phone's chipset which also happens to be made and manufactured by Samsung themselves. Samsung says the phone will provide "all-day" battery life. A quick check on the demo phones showed 33 hours left with 89% charge, indicating that normal use will likely get you through a 15 hour day but two or three hours using it for VR will dead it.
The Samsung S8 is the crown jewel of Samsung's product lineup and this iteration is certain to make long-time Samsung users happy. It'll also probably draw some of the iPhone faithful over to its side with even some of its basic features like that USB-C port and the headphone jack. 
Sure, we would have liked to see Samsung take a major risk with something like a flex display or some other major overhaul but we expect they're saving that for the reintroduction of the Note line since that one has nothing to lose. In the meantime, we'll eagerly look forward to putting the S8 through the ringer when our review unit arrives in advance of the April 21st launch.