Here's Everything You Need to Know About the Just-Revealed, Plus-Size Samsung Galaxy Note8
There's a hell of a lot of smartphone in here.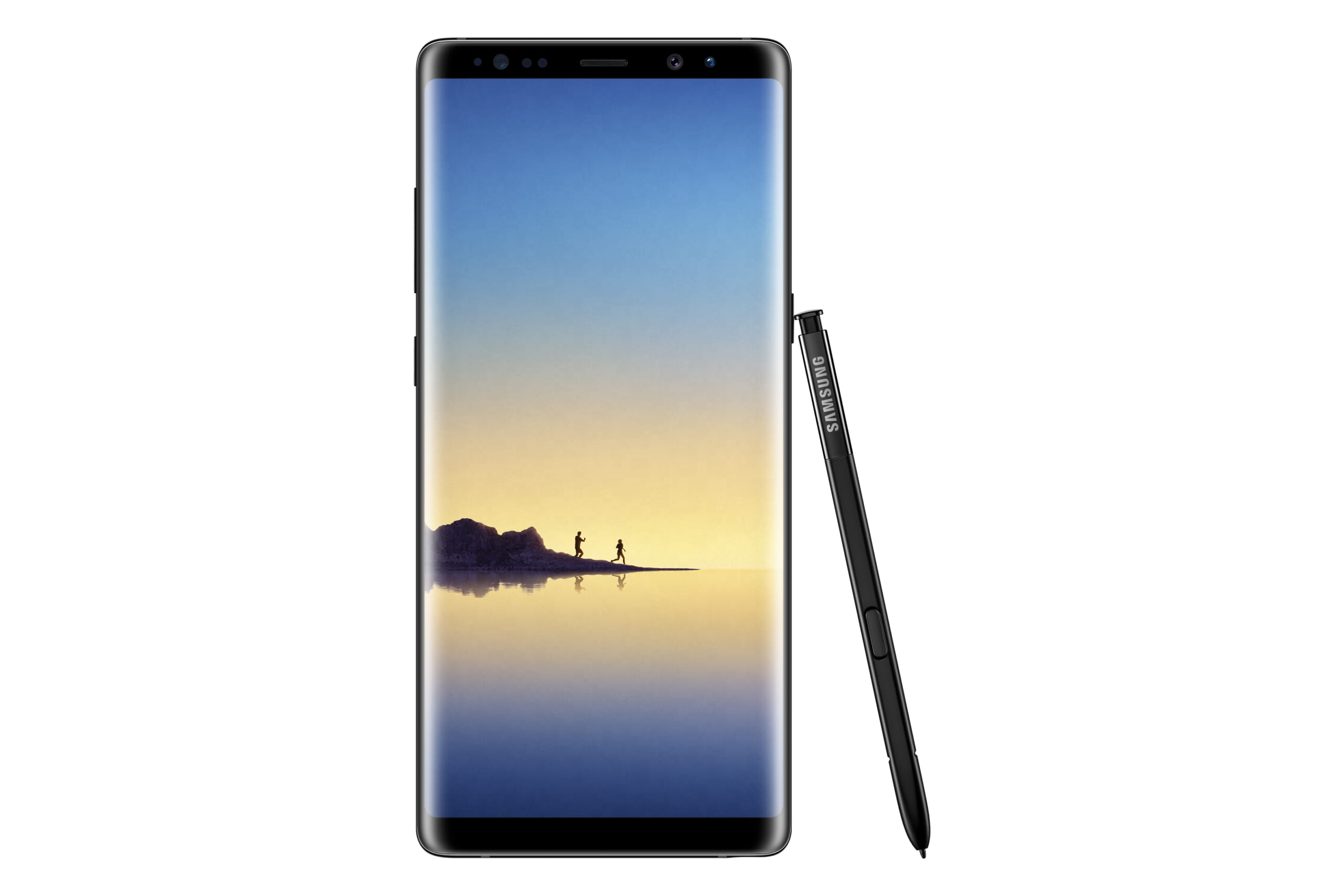 Samsung has officially unveiled its new Galaxy Note8 smartphone today, upping the ante on the competition by packing it with powerful capabilities across the board. It's an obvious effort to make the Note8 their most versatile and useful smartphone so far, whether you rely on it for work or just to keep you hooked into your social life and social media.
Two elements have defined Samsung's Note line of phones; screen size and the S-Pen stylus. Both are on full display in the Note8. The 6.3″ Quad HD+ screen falls into the category of what Samsung calls their Infinity Display. Like the Galaxy S8 which launched earlier this year, that means a front display that is completely uninterrupted by a home button, opting instead for a virtual home button with force feedback built directly into the screen. 
It also means an itty bitty bezel, barely infringing on the goodness of that huge screen and leaving plenty of room for true-multitasking, which Samsung has baked directly into the operating system.
Hidden within the obscenely small body (seriously, this thing is like 95% screen) is the S-Pen that pops out with a push, giving you direct interaction with your photos and videos and taking that Snapchat game to a new level. It also works wonders on hum drum tasks like note-taking, and will even let you jot down quick memos directly on the lockscreen without having to unlock the phone.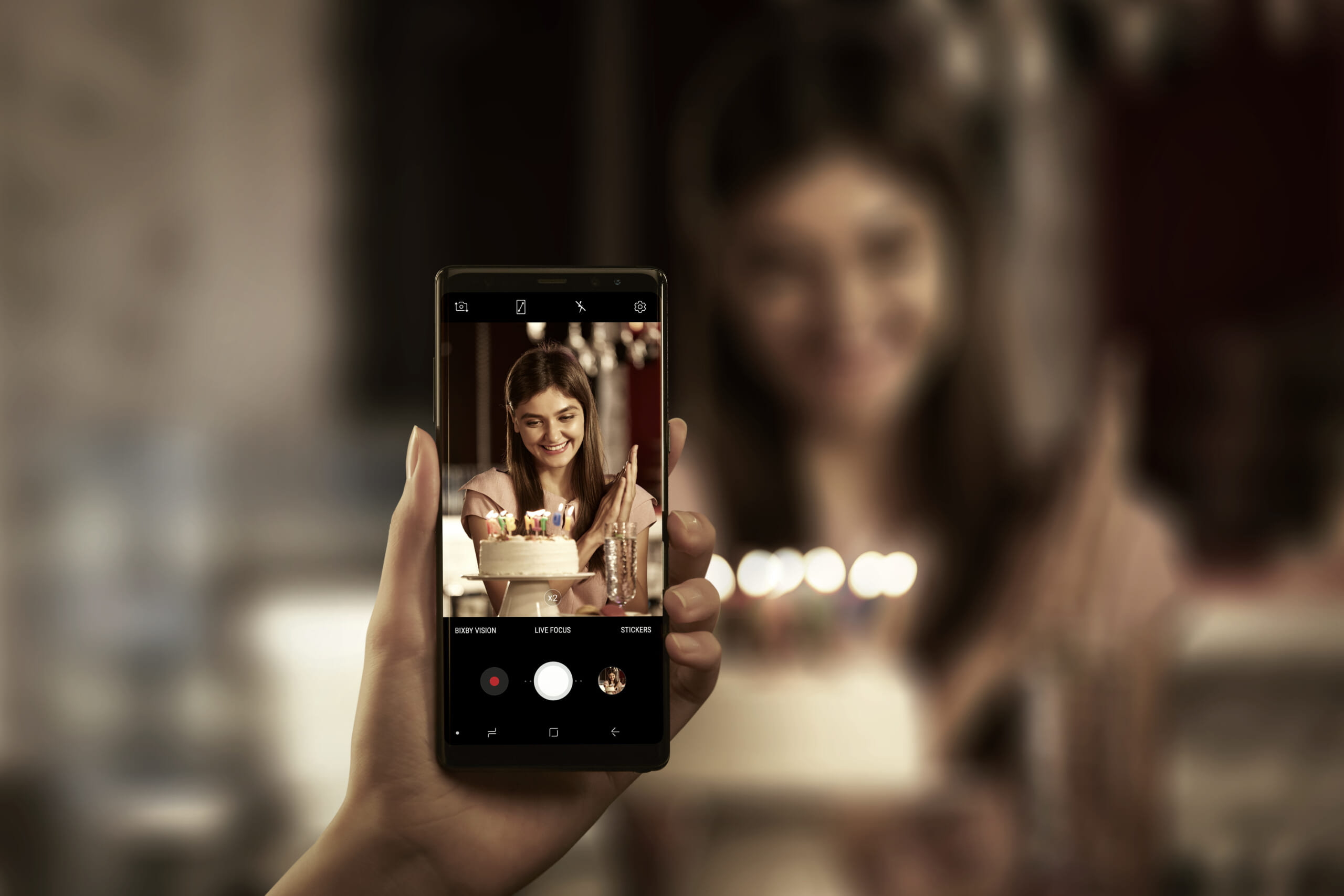 Aside from those key elements that give the Note8 its identity, Samsung has armed the Note8 with one of the most impressive camera systems we've ever seen in a phone. The dual-lens array (one telephoto, one wide-angle) combines to create a camera ecosystem that is wildly intelligent and versatile, able to simultaneously take a zoomed-in and zoomed-out photograph with a single click, manually tune up bokeh-style background blur and depth of field, shoot incredibly sharp (thanks to optical image stabilization) pictures incredibly fast and much, much more that we look forward to testing out.
The Note8 gets rounded out by all the niceties we've come to expect from Samsung, most of which we've seen in the Galaxy S8 that impressed us earlier this year. That means water-resistance, fast wireless charging and GearVR integration. 
Under the hood there are 6 GBs of RAM, a custom-built octo-core processor, 64 GBs of HDD and the option to add more via SD card expansion. Security measures take the forms of traditional lockscreen, iris scanner, facial scanner, fingerprint scanner and a new DNA scanner that unlocks your phone after you lick it. OK, maybe not that last one. Yet.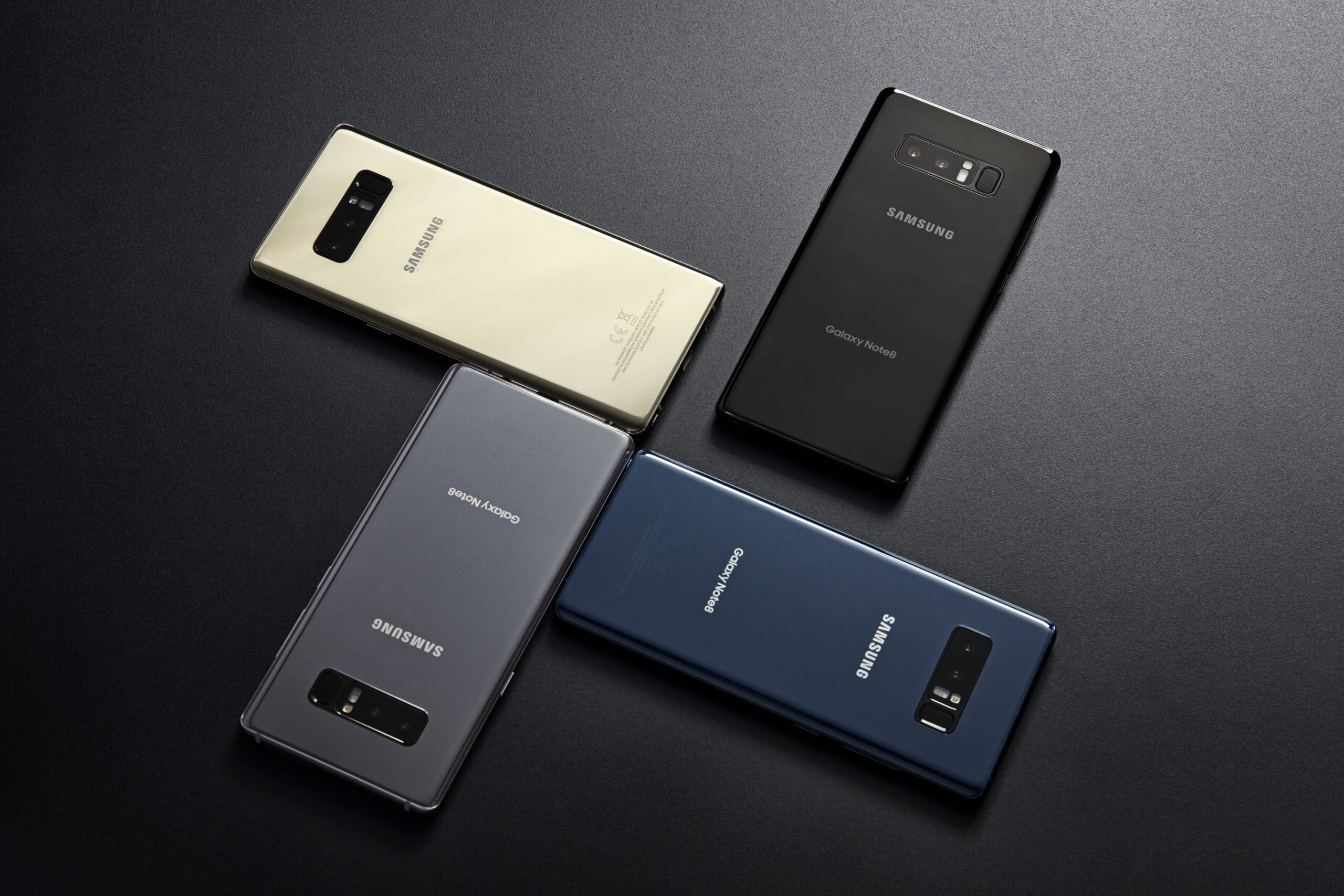 Pre-orders start now for the Note8 in two launch colors — Midnight Black or Orchid Gray — and Samsung is rewarding early purchasers with a choice of two bundles. One includes the Note8 and a Gear360 camera for capture video and images that are VR-ready. The other is a 128GB SD Card/Wireless Charging dock peripheral combo to complement your spiffy new smartphone. We could see putting either setup to good use but we'll leave it to your imagination while we wait for the Note8 to drop on September 15th.