This Scented Alarm Clock Wakes You Up With the Smell of Espresso, Fresh-Baked Cookies, And More
Google named it one of the Top 15 inventions "that will change the world."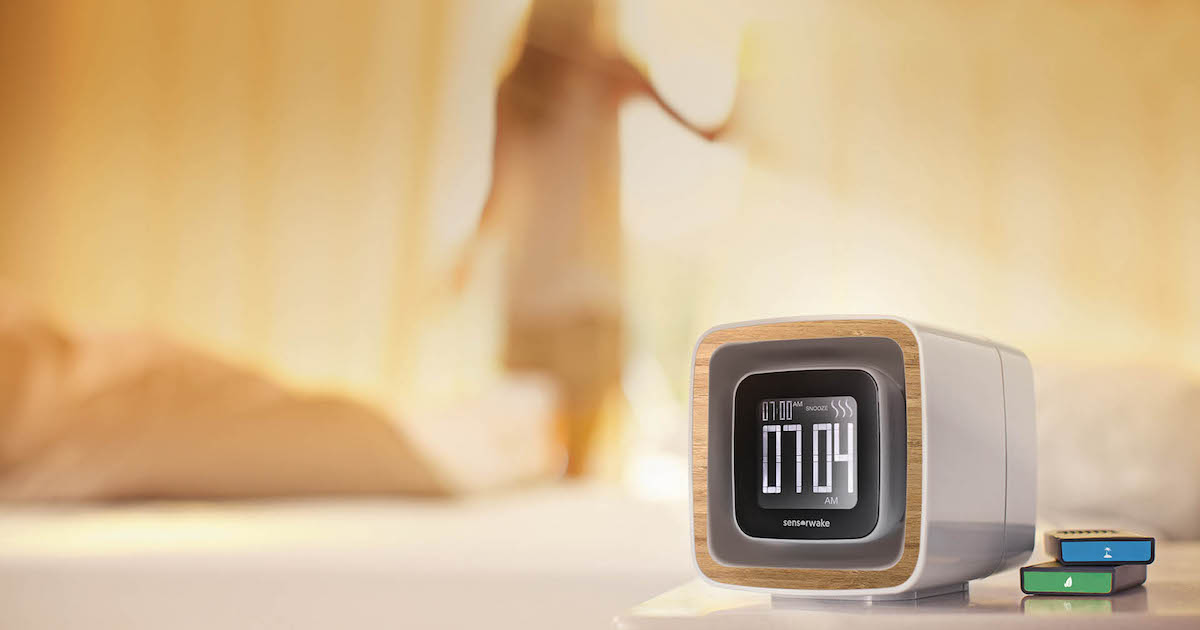 (Photo: Bescent)
Rather than waking up to the fresh scent of despair every morning, a groundbreaking new alarm clock will rouse you with the smell of fresh-brewed espresso, cookies, seaside air, and other eye-opening scents.
The Sensorwake Trio from French startup Bescent functions like your ordinary alarm clock, except you pop in an aromatherapy capsule the night before that will permeate the air with ridiculously pleasing smells when it's time to rise and shine. 
Designed in France by fragrance brand Givaudan, the scents range from fruity to decadent. The options are cappuccino, seaside, peppermint, orange juice, cookies, tropical fruits, grass meadow, chocolate factory, tea tree, pine forest, rose garden, soft moss and freesia.
The device gets its name from the three-step process it requires to operate one: plug it in, insert the scene and then activate the alarm. One capsule lasts for 30 uses, so you'll have to take the additional step of restocking your scent capsules.
It is already gaining early acclaim. The early-risers at Google named it one of the top 15 inventions "that can change the world" at the Google Science Fair.
The Sensorwake Trio from Bescent is now available on Kickstarter, starting at $59 for an alarm clock and two free capsules. Shop them here.