Sennheiser Drops Noise-Canceling Headphones With 60 Hours Of Battery Life
The latest Momentum 4 headphones are built to block out noise for extended periods.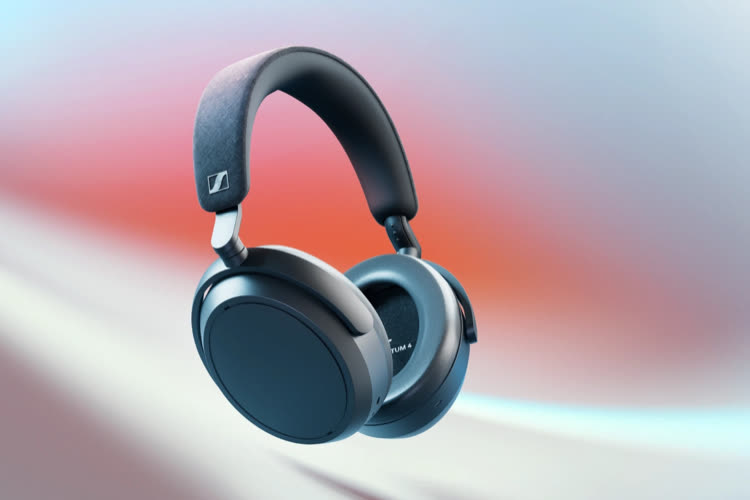 Getting recording studio-quality sound clarity used to be an endeavor reserved for a choice few — the pros, to be exact — but the new Sennheiser Momentum 4 Wireless Headphones offer up a touch of that same audiophile-inspired quality for the amateur music enthusiast, too.
The new launch expands on the Sennheiser Momentum line in impressive fashion, featuring a whopping 60 hours of battery life and noise-cancelling capabilities, to boot, so that nothing interrupts your listening session.
The Momentum 4 Wireless Headphones are a next-generation step up in every way possible, boasting Sennheiser's signature sound and an advanced 42mm transducer for crystal-clear luxury audio quality.
The Adaptive Noise Cancellation functionality quite literally shifts to match the ambient environment around you, while Transparency Mode makes it easy to tap back into listening to, say, announcements on public transportation with the click of a button.
For good measure, the audio company notes these headphones were designed with a padded headband and cushioned earpads for a comfortable, non-obtrusive fit.
The ingenious Smart Playback feature even pauses your music when the headphones are removed — it seems as if Sennheiser thought of everything, and the fact that these headphones clock in at under $400 ($349.95, to be precise) is a nice bonus, too.
To up the ante even further in terms of your listening experience, pair up the Momentum 4 with the Sennheiser Smart Control app to personalize your sound and listening preferences.
Take heed and time out your audio upgrades accordingly: The new Sennheiser Momentum 4 is available now for pre-order and formally launches on August 23rd. The end of summer never sounded so sweet.