Shinola's New Luxury Headphone Line Will Upgrade Your Ear Game
Tuning everything out never looked so good.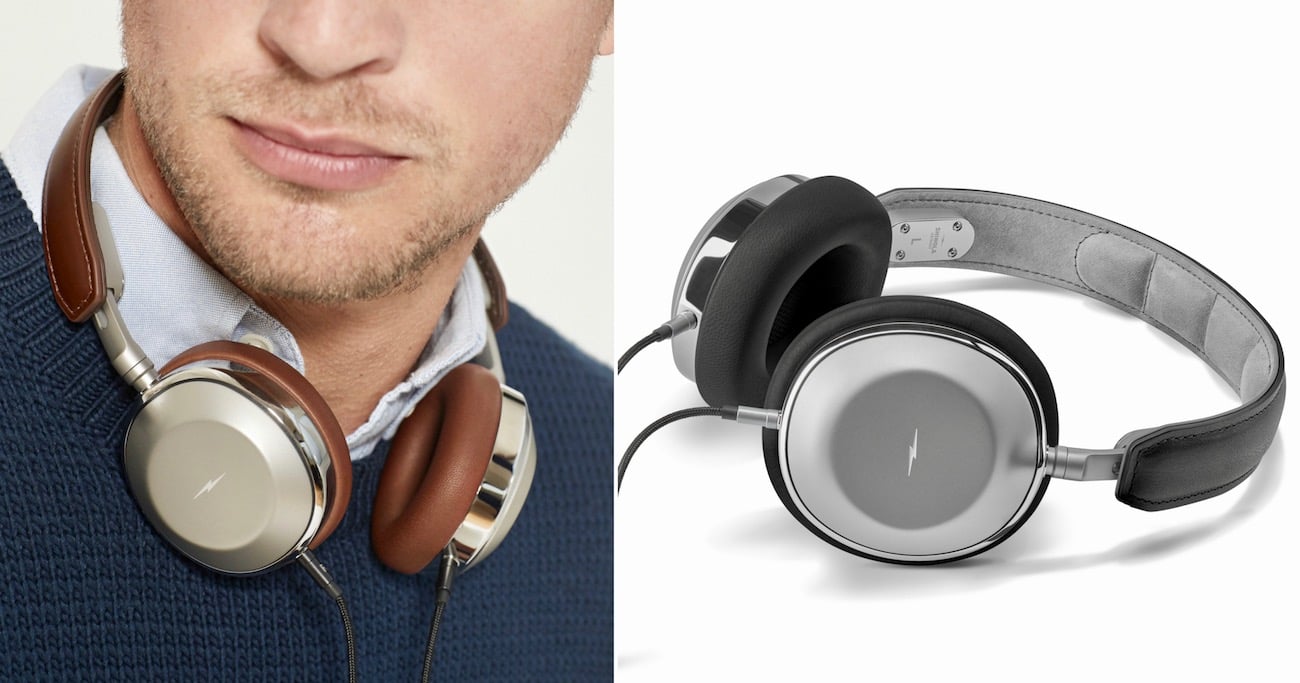 Shinola, the Detroit-based retailer of fine leather goods and watches, signaled changes were ahead when it branched into audio in 2016—releasing an old-school turntable for all your vintage vinyl needs, and some handsome AF speakers to amp up your bookshelf. 
Now, the brand has built something for all your iPhone playlists and podcast needs during long flights or train rides—The Canfield Headphone Collection, its first-ever line of headphones.
Because "America's Comeback City" never does anything small in scale, Shinola has released four new styles right off the bat: The Canfield Over-Ear, The Canfield On-Ear, The Canfield Pro In-Ear Monitor and The Canfield In-Ear Monitor. (Two are headphones, and two are earbuds.)
Learn all about their new sonic stock, below.
The Canfield Over-Ear
Available in black or "cognac," these ear-enclosing headphones are made of fine lambskin leather and stainless steel so they won't snap after a week's wear (looking at you, Beats by Dre). There's an in-line microphone for making calls, and their 50MM dynamic driver with a neutral frequency provide superlative sound quality.
$595 is black or cognac
$650 in "black PVD"
Available November 14, 2017
The Canfield On-Ear
Here's the more budget-friendly option. Its 40MM dynamic transducer doesn't hold a flame to the 50MM of the first, but some actually prefer the smaller headphones. Fret not: the stainless steel construction, interchangeable lambskin ear cushions and black and cognac color options are still there.
$495 in black or cognac
$550 in "black PVD"
Available November 14, 2017
Canfield Pro In-Ear Monitors
You don't have to sacrifice sound for size. Made in partnership with Campfire Audio, these ear buds are powered by a quad balanced armature for richer sounds than you could get out of whatever came with your iPhone. 
$495 in black or silver
Available December 2017
Canfield In-Ear Monitors
For a cheaper option, the dynamic driver of these ear buds deliver sufficiently strong sounds that still capture the nuance of your music. Memory foam and silicone ear tips will spare you a few ear aches.
$195 in black or silver
Available December 2017
Head to Shinola for more audio goods.