The World's Most Secure Smartphone Is Now Available—For $17,000
It's both diamond-studded and fully-encrypted.
This week, Switzerland-based Sirin Labs released Solarin, what it believes to be the best mobile phone in the world. With four models running  between $13,800 and $17,400, it should be.

Although it may not look as fancy as other five-figure phones, that somewhat unassuming nature goes along well with its main purpose in life: offering the tightest privacy and security possible. To activate the military-grade phone's shielded mode, just flip the diamond-studded switch on the back and all your calls and texts are fully encrypted.

Impressive, for those whose business and/or personal lives require the utmost discretion. But beyond the finger sensors and on-screen passwords you'd expect, this phone boasts other intriguing innovations as well.
Its Gorilla Glass 4 screen is uniquely curved at the top and bottom, offering a tough yet dazzling 5.5-inch tailor-made display. And its 24-megapixel camera boasts laser auto-focus and a four-tone flash. So what you watch and capture should look great.

Although we haven't heard it, supposedly it sounds great too, thanks to three bass-boosted speakers linked to a smart amplifier that promises to kick out plenty of volume without distortion.

Other impressive specs include 4 gigs of memory, 128 gigs of storage, a 4,000mAh battery, and five antennae optimized for global LTE coverage. In other words, you should be fittingly able to do whatever you want, wherever and whenever you want to with this phone.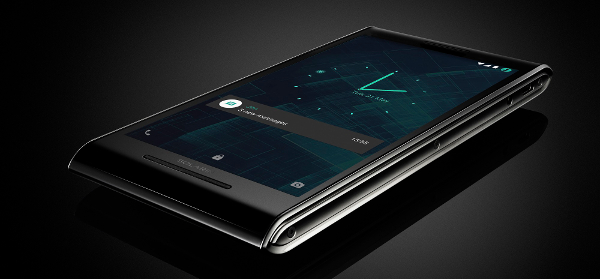 All this in a highly durable chassis. So, are you ready to plunk down $13,000+ for this world-class communications device? If so, we hope you have us whitelisted in the address book.