This Super Tough Survival Belt Hides a Handy Multi-Tool in Its Buckle
Even Batman would envy a badass utility belt like this.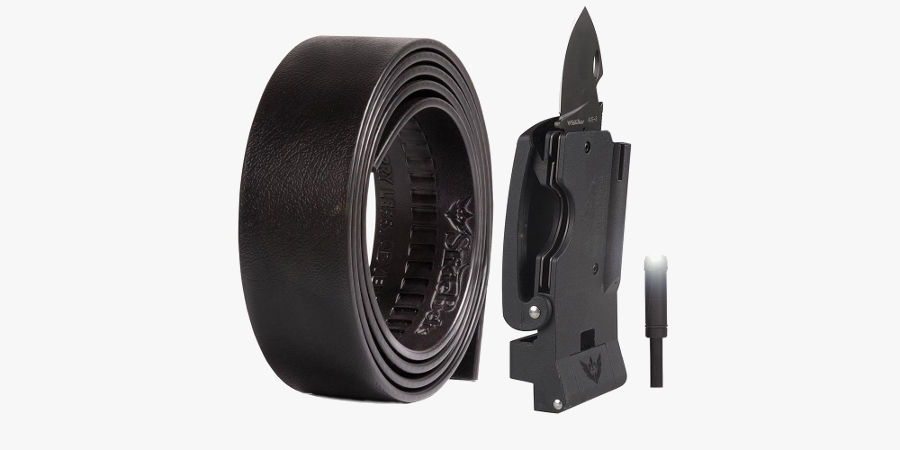 Most everyday carries are really everyday pocketables. But the Survival Belt ($180) lets you inconspicuously wear a handy multi-tool without that extra bulge in your pocket—or suffer the indignity of rocking a fanny pack.

The tools hidden within the belt buckle include a bottle opener, flashlight, fire starter rod and Titanium Nitride coated AUS-8 stainless steel blade.
It's not just convenient, but tough as hell, too, with a nylon fiber unibody that can stand up to water, stains, mud, dirt, frost, sun and abrasion. In other words, you don't need to baby this everyday wearable. (EDW?)

And best of all, yes, you can remove it without your pants falling down.
" tml-embed-width="600″ tml-embed-height="337″ tml-render-layout="inline
When it ships in September, this multi-functional fashion statement will be available in four colors.