The 122-Decibel 'World's Loudest Wireless Speaker' Is the Awesomest Way to Rupture Your Eardrums
It's utterly insane.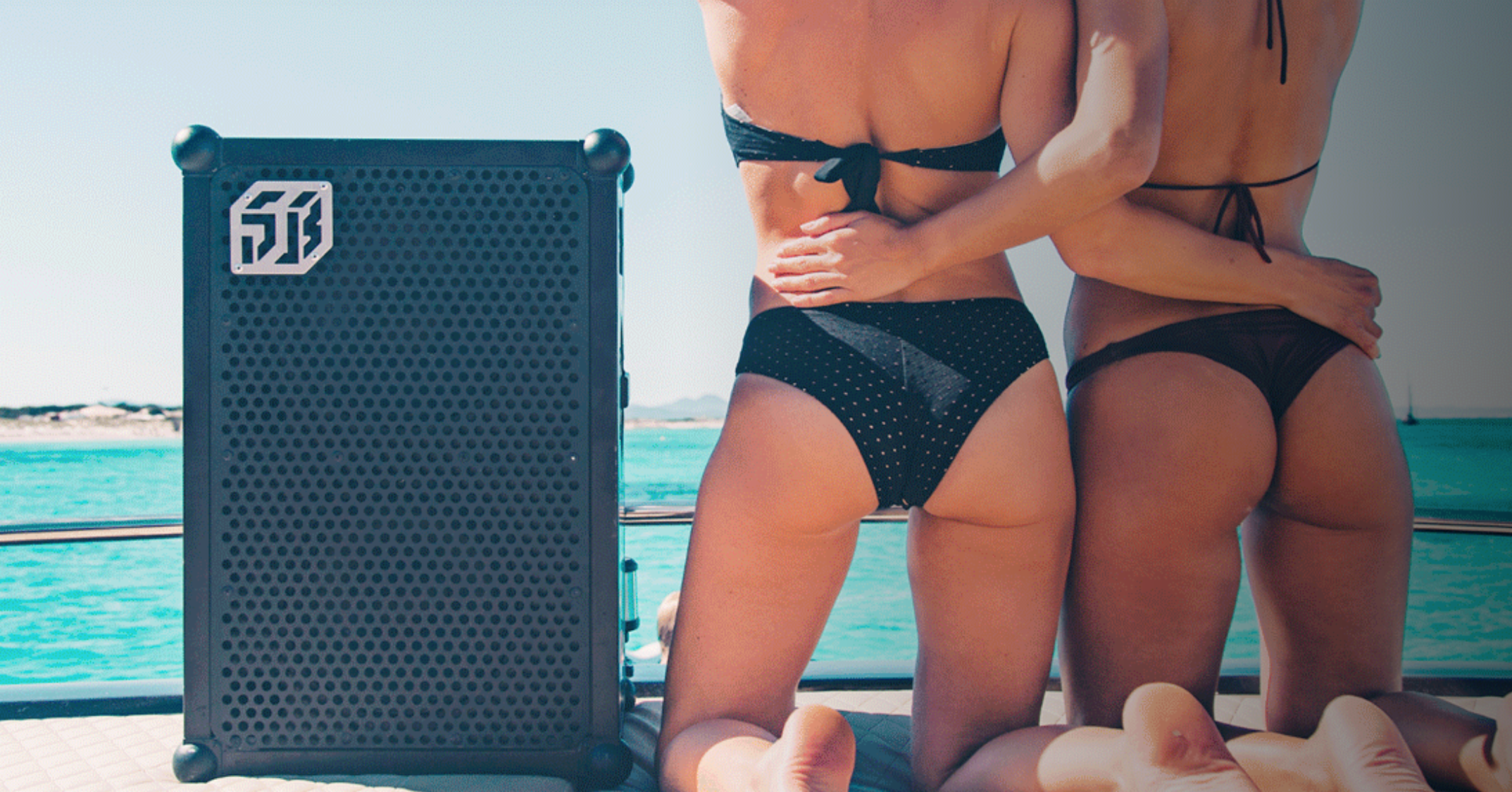 Photo: Soundboks
Most wireless speaker companies are so concerned with making their unit portable that they end up compromising sound quality and the ability to truly blast tunes for a smaller size.
Some Danish madmen presumably said "fuck that noise" (pun intended) before they built the Soundboks 2, a 33-pound behemoth that the company claims is "the loudest battery-powered speaker in the world." 
The thing is capable of blaring music at a deafening 122 decibels—slightly louder than a live rock concert—for up to 40 hours thanks to a military-grade lithium iron phosphate battery. And yes, it actually has an 11th volume setting.
If you don't feel like blowing out your ear drums, it'll last 100-plus hours at lower levels, where you'll be more able to appreciate the speaker's crisp audio delivered via a super-strong Baltic birchwood cabinet. 
The Soundboks 2 isn't just louder than hell—it's also party-proof. All the electronics, amps, wires, and speaker units are protected by a special nano-coating, making them resistant to any booze you or your wasted buddies might inadvertently douse it in.
Additionally, the exterior shell is surrounded in scratch-proof, black powder-coated aluminum bound to the frame with a special adhesive that lets the unit flex with extreme changes temperature, from minus 4 degrees to 122 degrees Fahrenheit. 
Like most portable speakers, it can be connected a device via Bluetooth or an AUX cord, but unlike most, it'll run you a whopping $899. 
You get what you pay for, and with the Soundboks 2, that's quite a lot.