Check Out This $25,000 Levitating Light Saber Fountain Pen
Ridiculously wealthy people like Star Wars, too.
The pen is mightier than the sword. It's also a shit-ton more expensive. For the Star Wars fan who has everything (and there are few products in the known universe that are not available in a Star Wars edition), S.T. Dupont, a Paris-based purveyor of high-end luxury tchotchkes, has put out a fountain pen shaped like a light saber. 
This high end token of extreme fandom has been produced in a limited edition of eight, each of which comes with a mag-lev stand. While the thing closely resembles an honest to god light saber — except for being considerably smaller and probably more expensive — it doesn't really come equipped with an actual laser beam (or whatever light sabers have). Instead, the business end features a topaz crystal: red topaz for Vader or green for Yoda, depending on whether your personal tastes run toward good or evil.
So no, you can't actually do any physical damage with it, but it does write! We're guessing it writes pretty well, too, considering that S.T. Dupont has been making fancy fountain pens since handwriting was actually a thing.  
If $25k seems a little steep for something that (let's face it) might well wind up lost in the back of your desk drawer when Star Wars fever has passed a few months hence, perhaps we can interest you in an X-wing fighter pen instead? Your for a mere $2,083.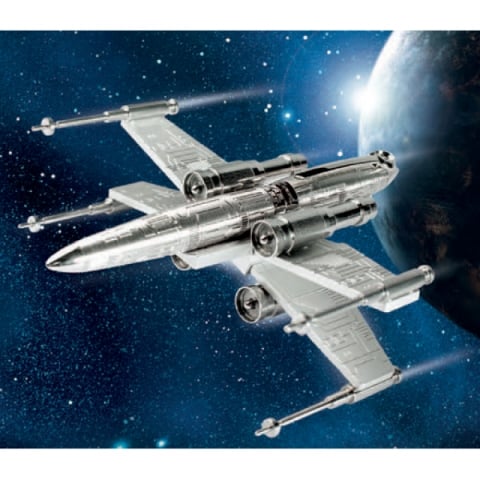 Meanwhile, check out Maxim's guide to the universe of Star Wars merch.