This Is the 'Star Wars' R2-D2 Coffee Press You've Been Waiting For
Let the Force brew with you.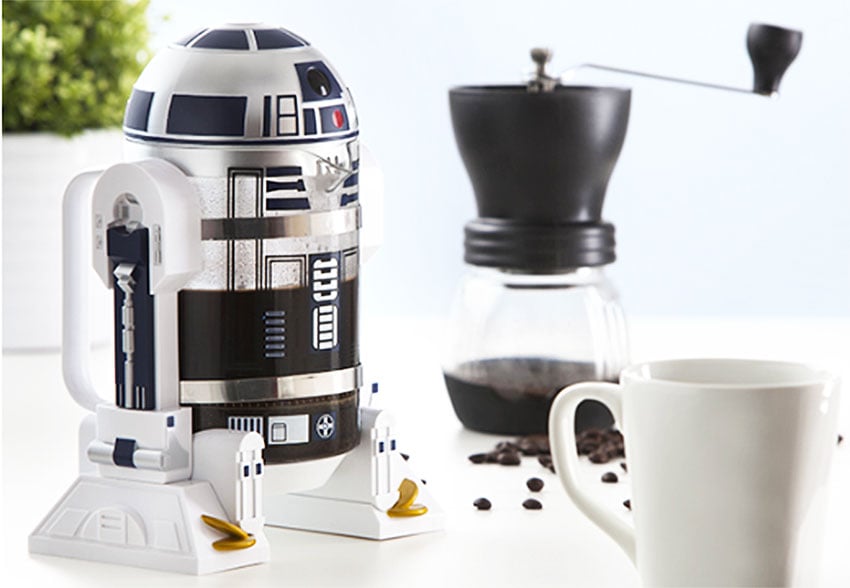 Christmas is closer than you think, and if you have a Star Wars fan who is also a rabid coffee enthusiast in your life, this looks like the perfect thing to slip under the tree. 
Sold by ThinkGeek, the R2-D2 Coffee Press has a four cup capacity and is constructed with a combination of BPA-free plastic and glass. It's a French press—the kind of brewer real coffee connoisseurs usually love—so it also comes with a stainless steel plunger and filter mechanism. 
Just like that Darth Vader action figure that's still gathering collectible value in its original packaging, the R2 is officially-licensed Star Wars merchandise. So if you give it to someone who's a stickler about knock-offs, they can be reassured it's legit.
You can order it from ThinkGeek for a pretty reasonable $39.99. It'll be the perfect antidote for those bleary-eyed, "scruffy nerf-herder" kinds of mornings.