Step Into The Future Of VR With Meta's Quest Pro Headset
The new virtual reality headset updates Meta's Quest 2 with a sleeker profile and improved technology.
The lines are blurring every day between the virtual world and the real world, and Meta's new Quest Pro headset has the potential to be the most in-depth crossover yet.
The impressive, sleek headset is designed to bridge the gap between your physical space and the virtual world, making it easier to experience the Metaverse and collaborate on design ideas across the globe, Meta notes.
Helpfully, the Quest Pro connects with a multitude of studio apps and also is equipped with VR painting technology — talk about blurring lines between digital and physical worlds.
The headset also boasts of hi-res mixed reality passthrough, giving you the ability to quite literally step into your designs, in effect.
That means you can, as Meta notes, walk through building designs as they're being developed, all the while engaging with colleagues on projects across the globe.
As far as specs go, the new Quest Pro updates Meta's Quest 2 with a sleeker profile and a counterbalanced design, plus a slimmed-down optical approach with pancake lens and optics technology.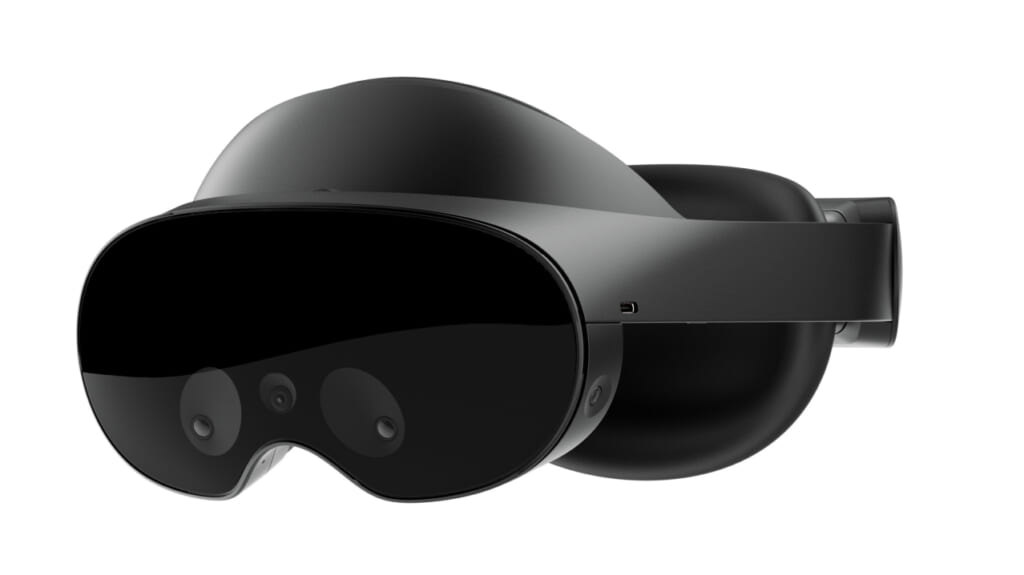 Self-tracking handheld controllers offer up the entire experience at your fingertips, quite literally, providing and immersive experience in virtual spaces.
Between the improved optical design and streamlined profile — plus compatibility with plenty of apps — the Meta Quest Pro 2 doesn't come cheap.
It'll run you $1,499 at Meta, but one hopes that investment will pay off with next-level technology.