These Sunglasses Secretly Double as Actual Working Headphones
Your earbuds just became obsolete.
Summers are made for enjoying the sun and rocking out. So exactly why has it taken till now to slickly combine sunglasses and headphones?

The colorful, Bluetooth-enabled Zungle Panther shades use bone conduction technology similar to AfterShokz to pipe music and phonecalls right into your noggin. Without plugging buds into your ears, you're totally aware of what's going on around you. So they're great for when you're chilling at the beach or poolside, or when walking city streets or biking through traffic.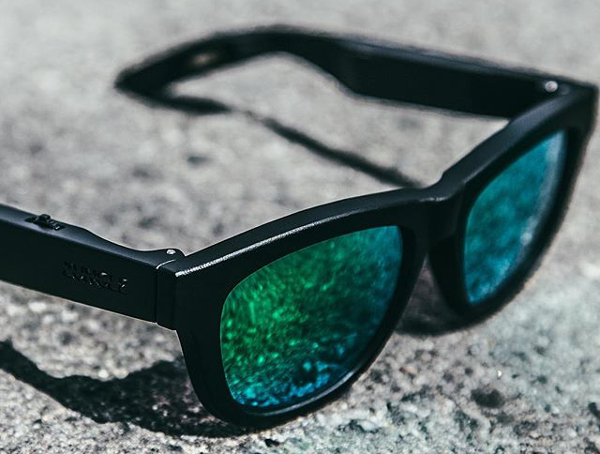 Because their highly successful Kickstarter campaign has broken the $300K mark, that means they've reached their first three stretch goals. The good news: They'll feature touch controls, be waterproof and include additional lenses.

Of course, the bad news is that the earlybird specials are way gone. But you can still pick up these lightweight, rechargeable super shades for just $109, a fairly respectable 27% off expected retail.
Not bad, but we'd be willing to pay double that if they could discretely incorporate a video camera and help us shotgun a beer.