8 Things That Will Definitely Help You Sleep Better
Upgrade your snooze game.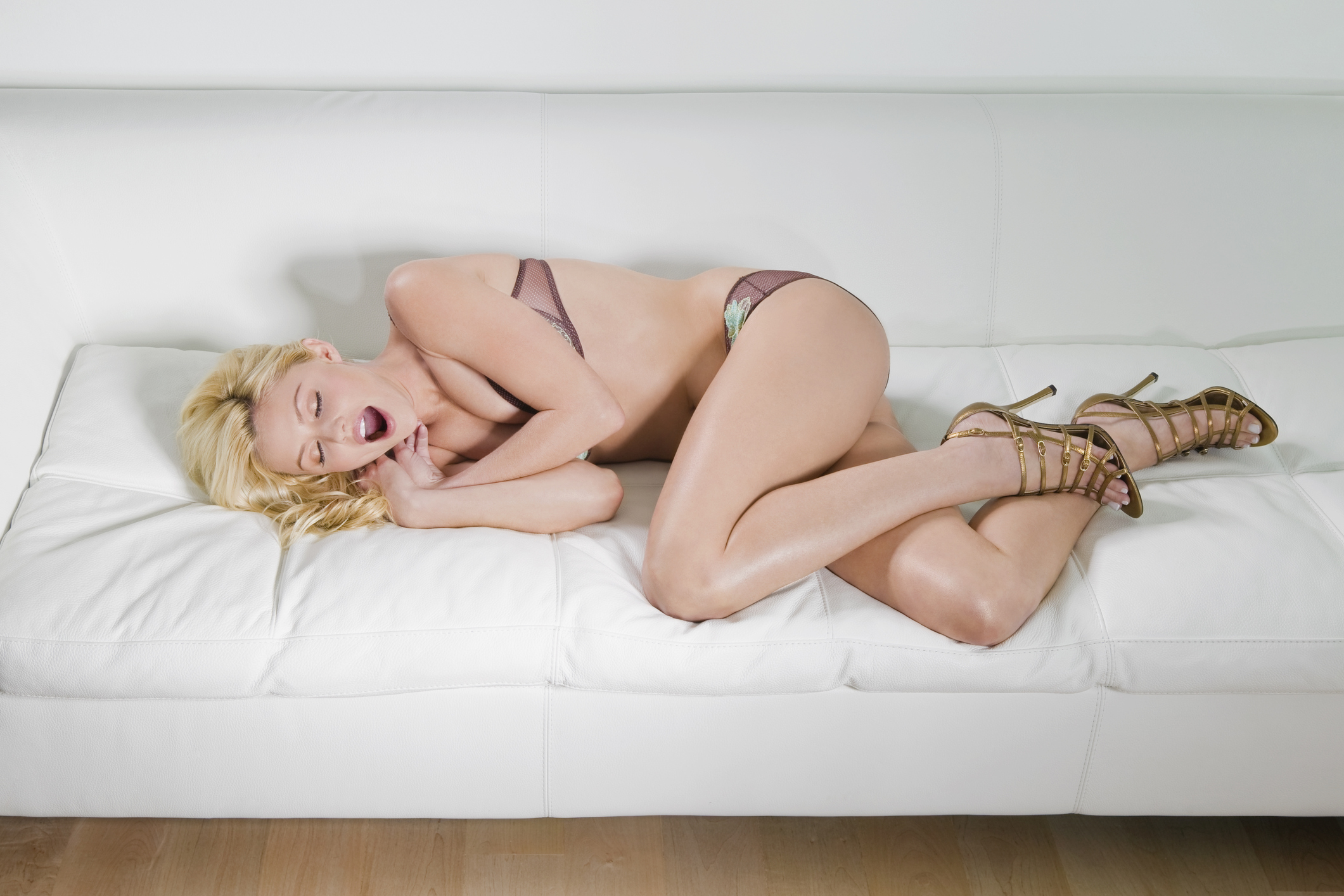 We spend almost a third of our day, every day, sleeping. You owe it to yourself to make that time well spent. Whether you're a light or heavy sleeper, these eight pieces of sleep-inducing tech will make sure you're making the most of your night's rest.
1. Winkbeds Mattress with CoolControl
Never skimp on the things that lift you off the ground: shoes, tires and mattresses. As opposed to other teched-out mattress makers, Winkbeds offers a more traditional spring mattress with a foam topper that makes it soft, firm, breathable and extremely comfortable. The injection of technology comes from the CoolControl system, a powered box-spring lookalike that actually circulates hot or cold air through imperceptible channels in the mattress that's able to change the temperature of either side of the bed independently up to 15 degrees cooler or 30 degrees warmer. 
Two physical remotes as well as app integration make controls easy with a sleep timer and programmable schedules. Setup is extremely easy and the fans that make CoolControl possible are impossibly silent and still, never effecting your night's rest other than keeping you a comfortable temperature while you're drifting to snoozeville.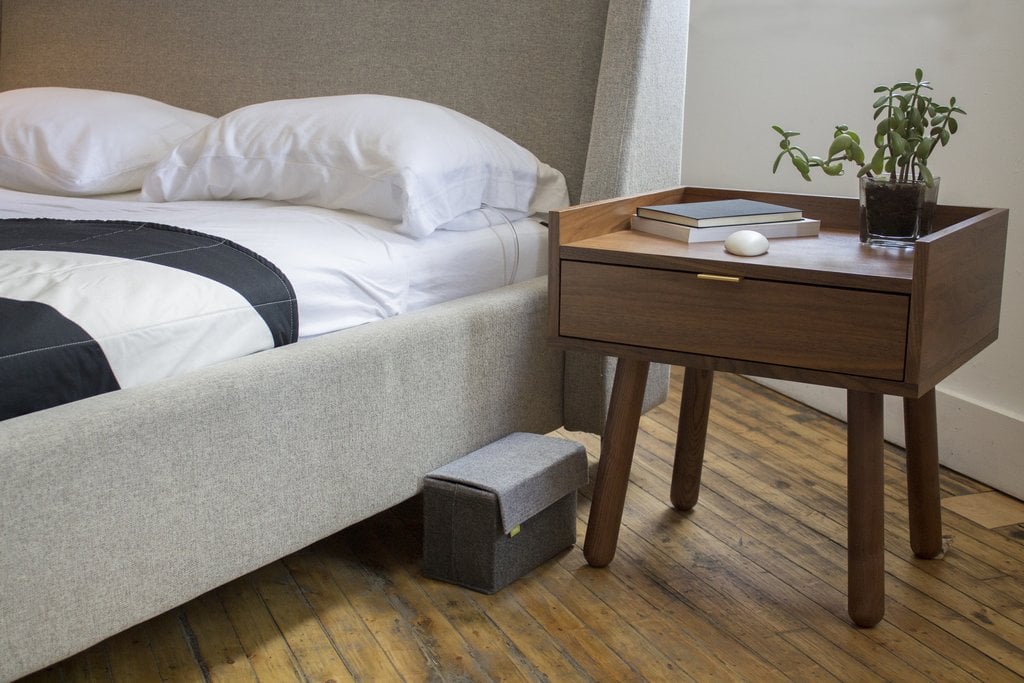 2. Smart Nora
If you snore, you know that it's detrimental to your sleep habits. For one, you're infinitely more likely to wake up with severe cotton-mouth and general discomfort, especially in dry winter months. Another, much more serious, downside is that the person with whom you share a bed is likely plotting your murder while your wood-sawing is keeping them up at night. 
Smart Nora's pebble goes underneath your pillow and actively monitors your breathing patterns so when it detects your snoring (before it's loud enough to wake your partner) it gently lifts your pillow, adjusting your neck muscles and killing the snore. It takes about a week to really give you results, but it'll guarantee snorers will wake up better rested.
3. Neuroon Sleep Mask with EEG Sleep Tracker
For those who really suffer with their sleep habits, the best approach is a scientific one and the Neuroon sleep mask has the technology to make that possible. Beyond functioning as a simple sleep mask to keep light out while you're trying to get some shut eye, the Neuroon uses EEG technology to actively monitor your mid-slumber brainwaves and give you feedback so that you can find troublesome patterns or simply schedule your bedtime and alarm to coincide with your own REM cycles.
4. REMFit Band
Not everyone can get to sleep with a mask on and finicky sleepers may find it more comfortable to have a wearable monitor that doesn't go on your head. There are plenty of smart watches and fitness trackers out there that will monitor your sleeping moderately well but the REMFit band is the best one that's dedicated strictly to gauging your sleep patterns. Battery powered and able to monitor your sleep for about five days on a charge, the REMfit outperformed our expectations.
5. S+ by ResMed
If you need to track your sleep but simply cannot tolerate a wearable monitor, S+ is the right gadget for you. The sensor sits on your nightstand, pointed at your sleeping body where it then monitors your movements and sends that data to your smartphone. The free app analyzes that data and even uses it to make recommendations for how to go about improving any issues. Unfortunately, the S+ is probably the least accurate sensor in this bunch since it tracks from a distance but it's also the least intrusive of these devices and won't cause you any discomfort that might interrupt your sleep in the first place.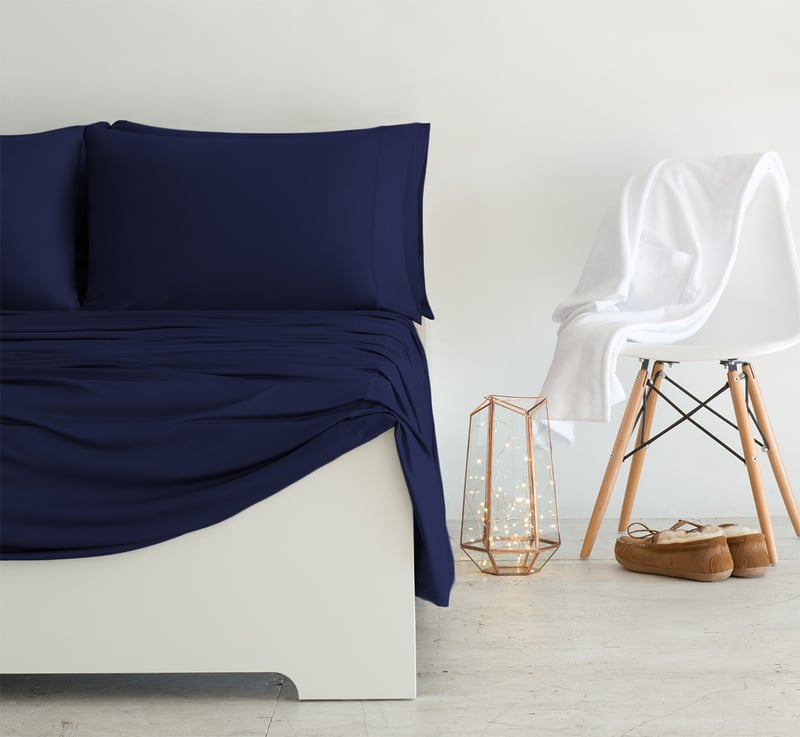 6. Sheex Sheets
When it comes to the sheets on your bed, it's hard to imagine tech contributing much when Egyptian cotton hasn't changed in a millenium. However, Sheex changes all that. Instead of the cotton sheets currently on your bed, Sheex uses synthetics to recreate a material that's much more like satin but with the added benefits of staying cooler, cleaner and drier than traditional sheets which makes sense when you consider this is a lot of the same tech you'd normally find in performance sporting materials like in UnderArmour.
7. Bamboo Shredded Memory Foam Cooling Pillow
Most tech-forward pillows do one of two things: They stay cool through weird, heavy, uncomfortable gel packs or pellets and they use a slab of memory foam that starts like a brick and ends up consuming your face. Snugglepedic's Bamboo shredded Memory Foam keeps things fluffy while also keeping both sides of the pillow as cool as the other side of normal pillows. Until Winkbeds figures out how to put their CoolControl tech into a pillow, this is the next best thing we've found.
8. Ruggie
Most of the things on the list will help a light sleeper sleep better but getting out of bed can be just as difficult for heavy sleepers. The Ruggie aims to change that by making you plant two feet firmly on the ground for three seconds before it turns off your audible alarm. And that audible alarm built into the Ruggie is no joke, able to pump out 120 decibels (don't worry, it's got adjustable volume) so you don't have a choice but to get your ass out of bed instead of snoozing ad infinitum.