The 55-Inch Samsung Odyssey Ark Curved Gaming Screen Is A Total Game-Changer
The massive 55-inch 1000R curved gaming screen is the first of its kind.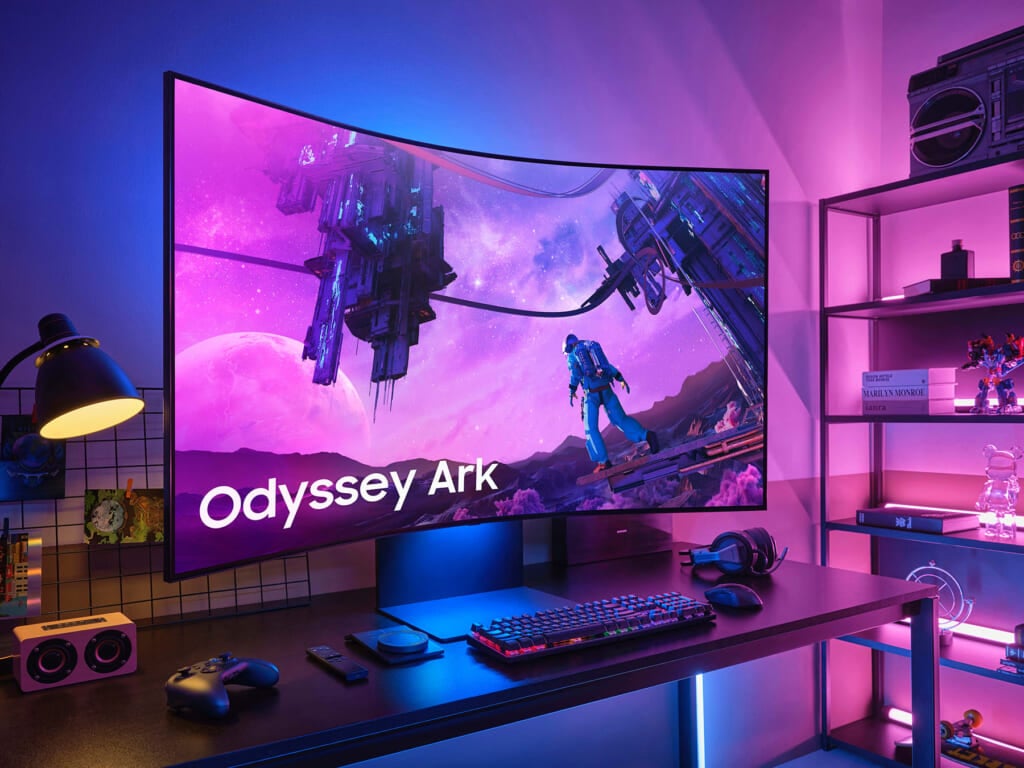 The days of relying on your laptop or any old monitor to work your way through your favorite game are history, if only you invest in the stunning new Samsung Odyssey Ark gaming monitor.
Samsung already has the rest of your home entertainment needs covered with arty advancements like the Samsung Frame TV, but the Odyssey Ark is like something beamed in from the future, to say the least.
Stunning technical specs set this 55-inch monitor apart from the rest in a big way, starting with a curved display for non-stop gaming functionality.
Samsung calls it a "new frontier" in gaming, with a display that, quite simply, "overwhelms your senses" and offers an experience like no other.
Impressive, thoughtful features like crystal-clear 4K UHD resolution and Quantum Matrix technology only improve the experience — and it can be yours for a cool $3,499.
The Odyssey Ark also boasts a lightning-fast 165Hz refresh rate to eliminate lag time and improve the rate of gameplay, and the screen's ability to rotate to Cockpit Mode offers up versatility unmatched by other monitors.
Four corner speakers and two central woofers deliver truly immersive sound, too — to say you've never played your favorite game on anything like the Odyssey Ark doesn't begin to cover it.
As if those details weren't astounding in their own right, the 55-inch display allows users to view up to four screens at once, all the better to maximize what's perhaps the best gaming experience on the planet.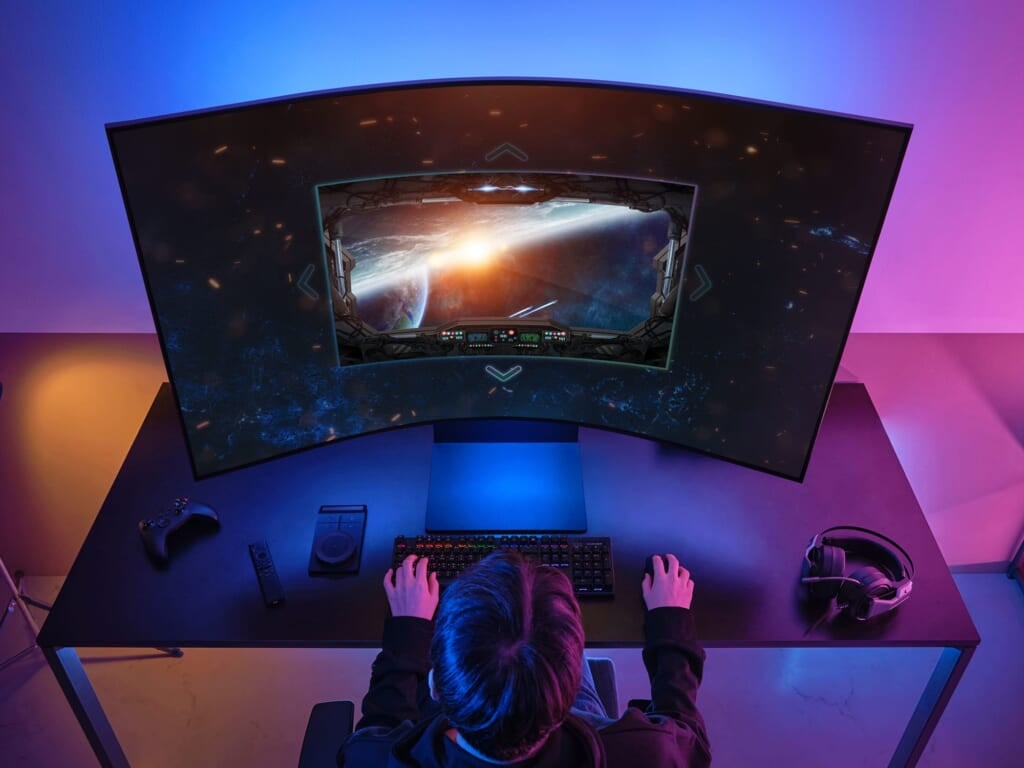 The Odyssey Ark's Gaming Hub also allows easy access to streaming services: Add it to the laundry list of next-level features delivered by this next-level gaming monitor.
While this monitor doesn't exactly come cheap, gamers can knock $100 off the price when pre-ordering through Samsung.
If you need more convincing beyond that, just imagine (nearly) stepping into the all-inclusive world of your favorite game with the best new gaming monitor on the market.