The Best President's Day Weekend Sales For Menswear And Gear
Save big on menswear, gear and home goods from brands like Huckberry, Taylor Stitch, Todd Snyder and more over the holiday weekend.
A long weekend is the perfect time for quiet reflection, adventure travel, a good, strong cocktail and of course, perhaps our favorite part: Ample opportunity to shop some of the best menswear and gear sales on the market. And President's Day is a fitting time to score top deals on a wide variety of products from retailers like Huckberry and many more.
Plenty of brands are marking down winter gear that actually still holds plenty of sway in terms of style and functionality, and you'll find other picks from home goods and gear brands that'll add some flair to your space any time of year, too.
Here, some of the best President's Day deals worth shopping right now.
Adidas: Get 30 percent off as much performance sportswear and gear as you can pick up. Shop here.
American Trench: Get up 50 percent off American-made winter menswear staples. Shop here.
Best Buy: Get 15 percent off Apple AirPods and other standout tech picks through Best Buy's President's Day Sale. Shop here.
Bespoke Post: Take up to 60 percent off a wide array of the best menswear, gear and everyday carry essentials in the Bespoke Post Sale section. Shop here.
Brooklinen: Take 15 percent off sitewide (excluding Last Call and Spaces items) now through February 23rd. Shop here.
Casper: Take up to $595 off mattresses and get 10 percent off all other products now through February 22nd. Shop here.
Crane and Canopy: Get 70 percent off bedding, sheets, home decor and more through February 21st, with no code necessary. Shop here.
CRUXGG: Take 40 percent off the brand's stylish kitchen appliances at Target, including nine-quart and six-quart air fryers and an indoor smokeless grill. Shop here.
DELSEY Paris: Get 30 percent off the luxury luggage and accessories company's AERO Collection with the code AERO30. Shop here.
Floyd: Now through February 28th, use the code VOTEFLOYD to get 15 percent off sitewide at the stylish home goods brand. Shop here.
FOCO: Shop your favorite pro and college sports gear using the code Prez15, good for 15 percent off sitewide through 3 a.m. ET on February 22nd. Shop here.
FRYE: Use the code WINTER50 to get 50 percent off full-price sneakers and shoes from the heritage American footwear brand. Shop here.
Huckberry: Get up to 40 percent off at the Huckberry Annual Winter Sale, with deals on waxed outerwear, henleys, slippers and more. Shop here.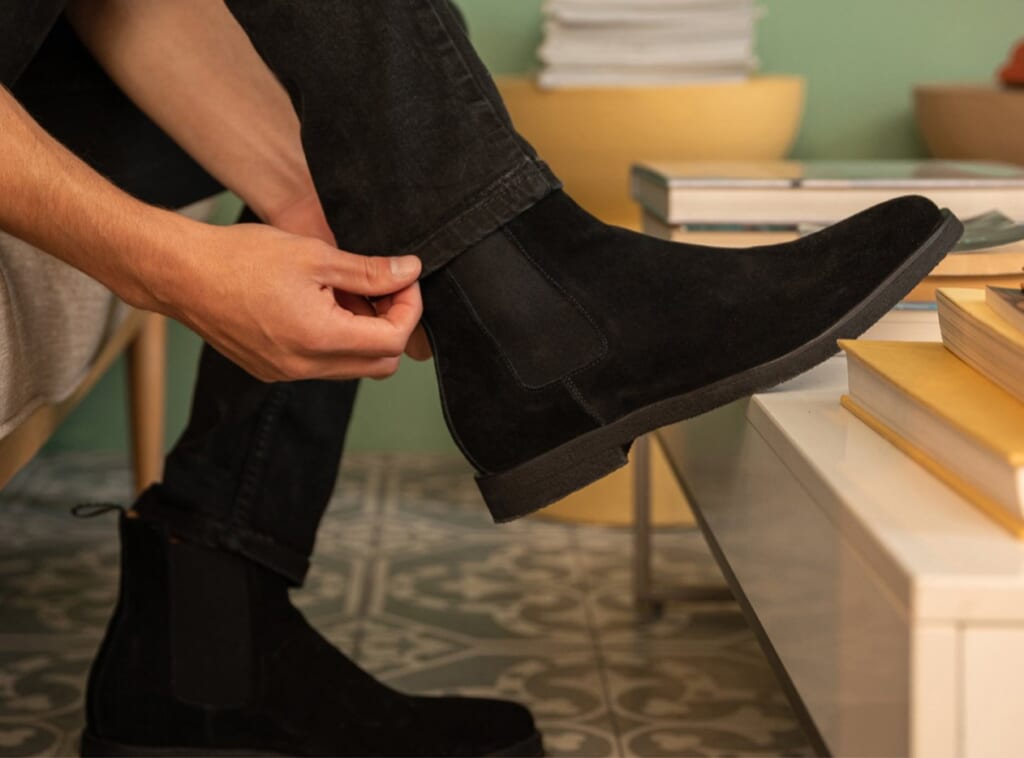 New Republic: Take 15 percent off stylish Chelsea boots, sneakers, menswear and more with the code PRESIDENT. Shop here.
Overstock: Get up to 70 percent off a wide range of home goods, decor, furniture and more. Shop here.
PLUNGE: Upgrade your home wellness and fitness routine with your own, highly popular cold plunge bath — use the code Prez150 for $150 off. Shop here.
State and Liberty: Save 15 percent on bundle deals on the best men's stretch dress shirts and more from the performance menswear brand. Shop here.
Taylor Stitch: Save 20 percent off select styles when you pre-fund new, rugged menswear in the brand's Workshop. Shop here.
Tomahawk Shades: Get 50 percent off sitewide from the affordable, sleek and rugged everyday carry brand using the code Prez50. Shop here.
Wayfair: Get 70 percent off select styles at the lauded home goods retailer. Shop here.
WOLACO: Get $18 off when you bundle two or more of the brand's stylish performance gear picks. The offer applies to the North Moore Short, the Fulton Pant, the High Line Hoody or the Warren Pant. Shop here.