The New MyBlu Vape Is the Only E-Cig You'll Ever Need
blu's latest premium e-cigarette blows away the competition.
Presented by blu
If you're already familiar with the blu e-cig brand, I wouldn't be surprised. I've seen them at convenience stores for years now, well before vaping was a full-blown trend and sweet-smelling clouds billowed from devices that more closely resembled a Microsoft Zune than an e-cigarette.
With an ever-expanding line of premium products, blu has steadfastly maintained its top dog status in the vape and e-cig world. It remains the industry's leading standard bearer, even as new brands come and go faster than a just-exhaled plume of Berry Splash E-Juice.
When I first tried blu, it was their PLUS+ Rechargeable model, which was designed to simulate an actual pack of cigarettes. Reminiscent of Apple's Airpods, the battery fit snugly into the pack for charging on the fly. You'd take out the battery and a cartridge, screw them together and puff away. It was an elegant system designed to cater to smokers-turned-vapers who didn't mind dedicating their pocket space to indulge in the entire blu system. 
Fast-forward a few years and, as technology marched forward, so did blu. Their latest product, the myblu™ leverages better battery tech to pare down the system into a single device that's barely noticeable in your pocket. Featuring a sleek and streamlined design with all-day battery life for even the heaviest of vapers and rechargeable in just 20 minutes, myblu is, hands down, the simplest and most convenient vape I've ever used.
Even though I was dead set on trying the myblu device, I did take the brand's "Which blu is Right For Me?" quiz that paired me with the best device for my lifestyle. After asking me a few simple questions about my preferences, like where I'd be using the vape, the flavors I favored and my age, I was paired with…you guessed it…the myblu vape, and was offered a 15 percent discount to boot. 
As usual with vaporizer designs, it seems the myblu is mostly battery. A micro-USB charging port sits opposite the mouthpiece and a small blue (of course) indicator light lets you know when the myblu can sense you inhaling, producing a satisfying—but not absurdly voluminous—amount of vapor based on how hard you draw on the Liquidpod.
The end result is a very natural inhale, akin to taking a drag on a real cigarette. The cartridge itself, doubling as the mouthpiece, slides easily into the top end of the myblu. Eliminating the screw top of the older bluPLUS+™ system, myblu Liquidpods are easily hotswapped, making it simple and fast and, most importantly, clean to change flavors on a whim.
There are no shortage of flavors, either. The myblu system, starting at just $19.99, comes with one of the Gold Leaf flavors and other flavor Liquidpods run $8.99 for a two-pack. I haven't counted puffs, but one Liquidpod has kept going throughout the duration of my experience, feeling almost inexhaustible throughout. 
I've also been able to try several of the additional flavors like Cherry Crush, Magnificent Menthol and Vivid Vanilla, but find myself returning to the Gold Leaf just as a matter of preference. For me, there's something more authentic about a tobacco-leaning flavor over the sweeter, fruit-inspired alternatives, but blu has you covered regardless of your tastes. 
We're also just a few months from the introduction of several other adventurous myblu flavors like Green Apple, Mango Apricot, Blueberry and Blue Ice, so vapers who prefer exotic flavors will have even more to try.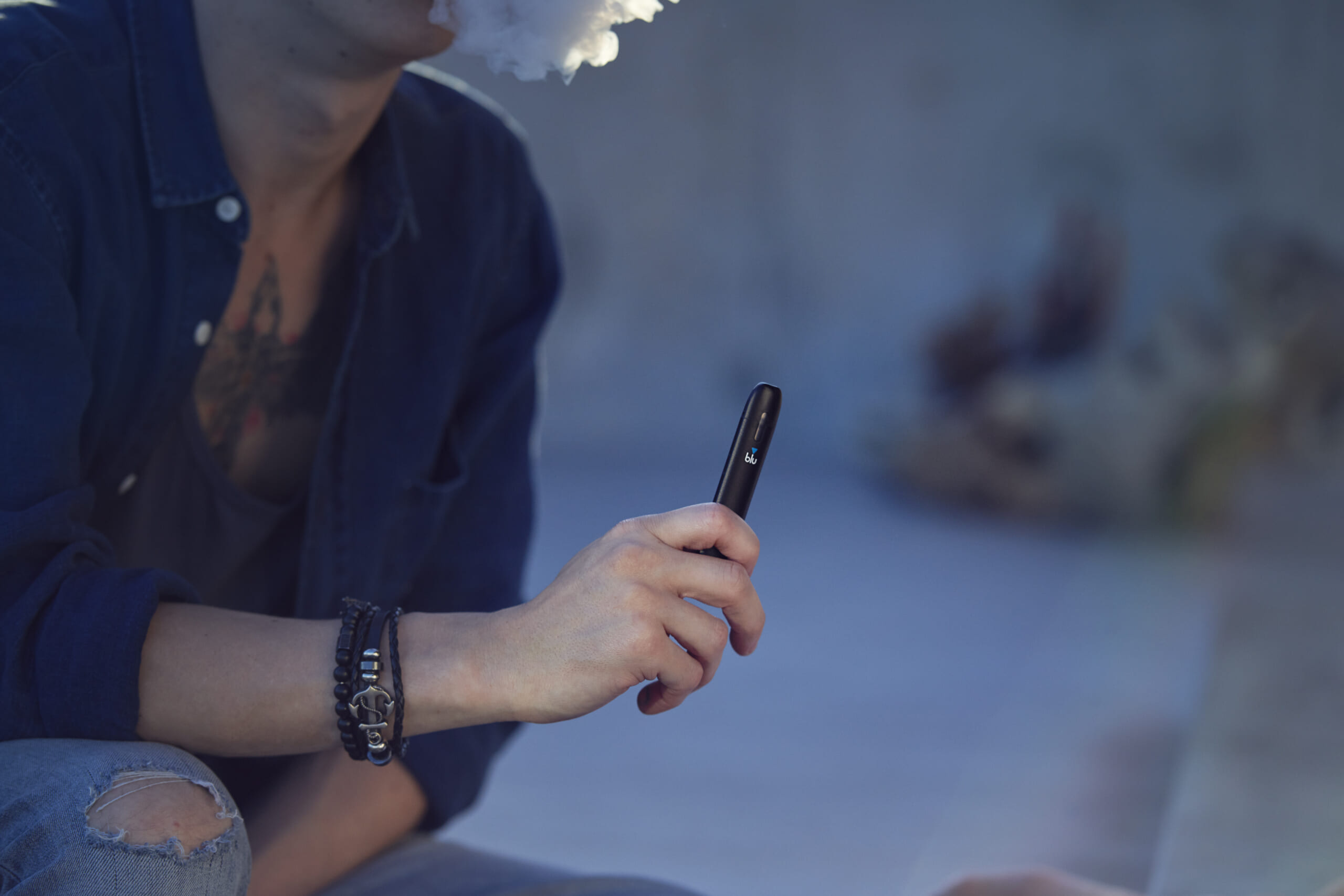 Wrapping the entire, streamlined package up further is blu's back-end support on their website. Registering your device via blu's Applecare-esque customer service network, myCARE™, not only provides a lifetime warranty, but also grants access to a dashboard where you can easily reorder cartridges, put yourself on a recurring, subscription-based order and earn points for discounts.   
The myblu device is so simple that I couldn't imagine anyone actually requiring support for it, but I was impressed by how fully blu has thought of everything in terms of their customers' experiences.
I have no doubt that this isn't the last we'll be seeing of blu innovating in the vape space but, for the latest offering, it blows away the competition, from the bigger, bulkier dedicated vapes to others like Juul that you'll see next to it at your local convenience store or smoke shop. 
For now, myblu doesn't leave much for its users to want. Great design, big flavor variety, easily affordable and utterly better than the competition; if vaping is your thing, you're not going to find anything on the market better than this. 

And even if vaping isn't your thing, it just might be after you try myblu.