The Samsung Galaxy S9 Is Coming: Here's Release Date, Price, Features and More
Could Samsung's latest smartphone be its greatest ever?
Credit: Samsung
Samsung took the stage at the Mobile World Congress in Barcelona on Sunday to unveil their hotly-anticipated Galaxy S9, and we learned a lot about their next big smartphone.

Touting major improvements to the already-great camera found in its predecessor and minor upgrades everywhere else, Samsung has created a phone that is even more suited for social media interactions and entertainment and they're banking on those features to convince their user base to remain loyal in a landscape teeming with similar devices.
To talk about the Galaxy S9 is to talk about its camera. Samsung's engineers have made that the priority and it shows with new features like 960 frame-per-second super slo-mo, low-light shooting, face-reading to allow personalized bitmoji-style AR emojis (a la Apple's animojis) that use an avatar based on your actual face and the further advancement of Bixby, Samsung's smart assistant that pulls from the images you capture to give you more information about products and the world around you.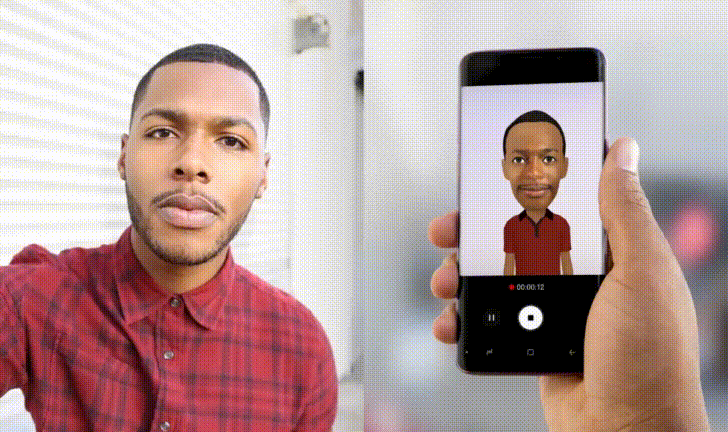 Samsung is also leveraging the pumped up camera to open up a world of creativity in terms of your social interactions. Those super slo-mo videos you take can automatically be cut and turned into shareable gifs. 
That AR emoji you created can be exported and used on almost any platform from text messaging to Instagram. With billions of gifs, images and emojis getting shared on a daily basis, Samsung's betting hard that a phone better suited for social media will make any user who didn't bite on last year's Galaxy S8 or Galaxy Note8 finally make the switch.
Rounding out the hardware upgrades are beefed up speakers that are capable of delivering Dolby Atmos sound, deep integration of security features that run the gamut from fingerprint to face to retinal scanning, wired and wireless fast-charging, upgraded cellular data speeds (if available from your mobile carrier) and an actual headphone jack, something that Samsung is quick to point out is fast disappearing from their competitors' offerings. There's also 64 gigs of on-board storage and that can be expanded to a whopping 400 gigs if you plunk down for one of the new super-capacity micro-SD cards.
Most importantly, pricing was announced with the regular S9 retailing for $799 and the larger S9+ (with better camera array) going for $929. Pre-orders will begin this Thursday, March 2nd and make it to customers on March 16th when it will also be available in stores.

Check out the video below for a closer look at Samsung's Galaxy S9
https://www.youtube.com/watch?v=5_-NKRVn7IQ