These Rarefied Running Sneakers Are Being Called The 'Lamborghini Of Trail Shoes'
Norda's buzzed-about Trail Running Shoes are now available at Huckberry while supplies last.
On a track or race course, it's all about the little details that shave seconds off your time. What if the same logic held true even as you navigated uneven terrain? What if there were a pair of sneakers that transcended current technology, delivering the running equivalent of an impossibly smooth ride on the open road?
That's the logic behind the impressive Norda 001 Trail Running Shoes, which defy all expectations in the current trail running market and are available now (while supplies last) at Huckberry.
To wit, Sneaker Freaker calls them the "Lamborghini of trail shoes," and if that's not incentive enough to lace 'em up, we don't know what to tell you.
Founded in 2020 by sneaker and design industry vets Louis-Martin Tremblay and Willa and Nick Martire, the company's shoes, on the surface at least, look more like an impressive design exercise than a rough-and-tumble set of trail running sneakers.
Yet again though, the difference lies in the details. For one, there's the Vibram outsole, more akin to what you'd find with hiking boots, while they're also reinforced with Dyneema throughout, a material lighter than Kevlar.
They're finished off with Cordura nylon, plus Dyneema laces, for even more abrasion resistance, and the Montreal-based company also worked with Vibram on a custom midsole for a smooth ride underfoot.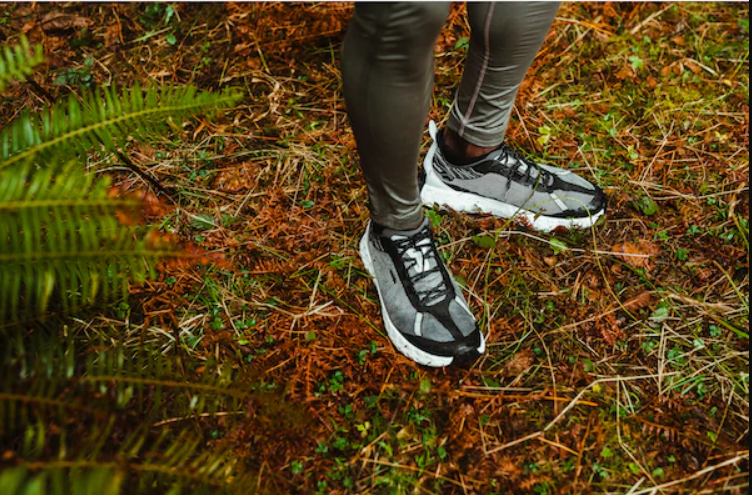 Rather incredibly, the Norda 001 Trail Running Shoes are even made from 75 percent renewable sources, and then dialed in with a TPU insole for plenty of energy absorption.
As if those design details weren't enough, the award-winning Norda 001 Trail Running Shoes come in two no-fuss colors (white and black) for the runner who'd rather keep their focus on what's beneath their feet than on copping a limited-edition collector's colorway.
Accordingly, these sleek trail running shoes are pricier than your average pair of running shoes: The Norda 001 Trail Running Shoes will set you back $285, but if Huckberry's word is anything to go off (and it is), then these new runners are more than worth that price tag.
It's form and function rolled into one sleek running shoe that's also been dubbed the "Land Rover" of trail runners–sounds like a winning pair of kicks you'll want to lace up to hit the trail this spring.