This Luxury Foosball Table Is Designed To Upgrade Your Game Room
This sleek, $4,800 foosball table is a playable work of art.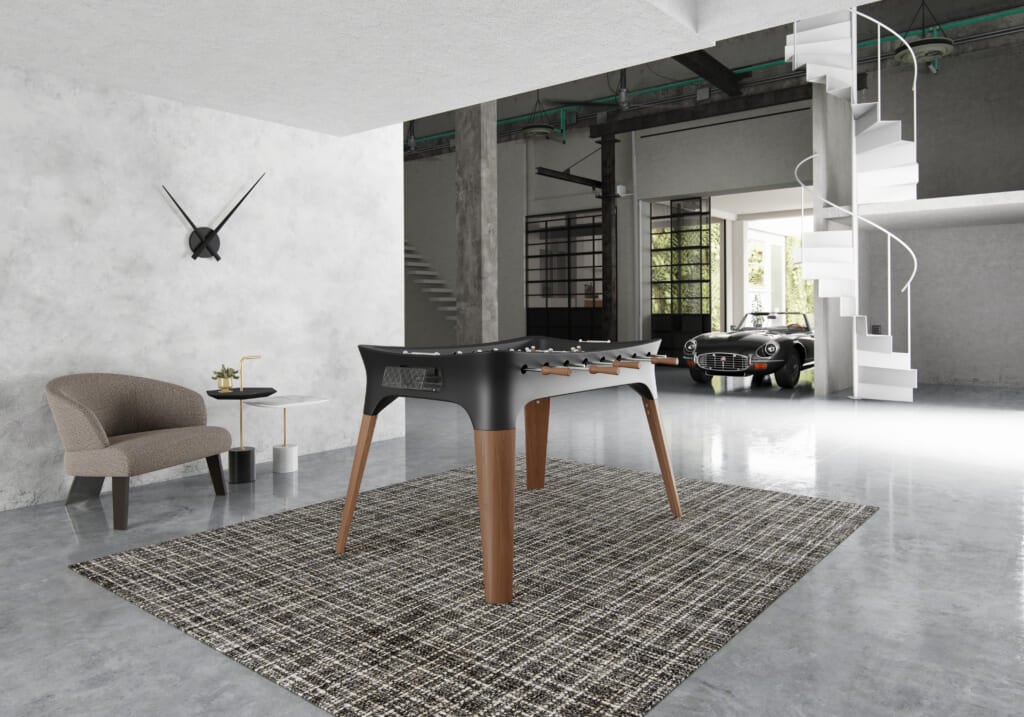 Luxury gaming tables are having a moment. From Bugatti's ultra-pricy pool table designed for superyachts to this $24,000 glass-and-leather ping pong set, there are plenty of ways to upgrade your game room, vacation rental or tastefully-appointed pad with a playable centerpiece.
Modloft's Santos Foosball Table is the latest upscale plaything to enter the luxury gaming arena. This sleek, regulation-sized table features a polyurethane-lacquered wood shell supported by rounded legs made from Brazilian walnut–the same wood the table's players are carved from–with adjustable levels to maintain an even playing field.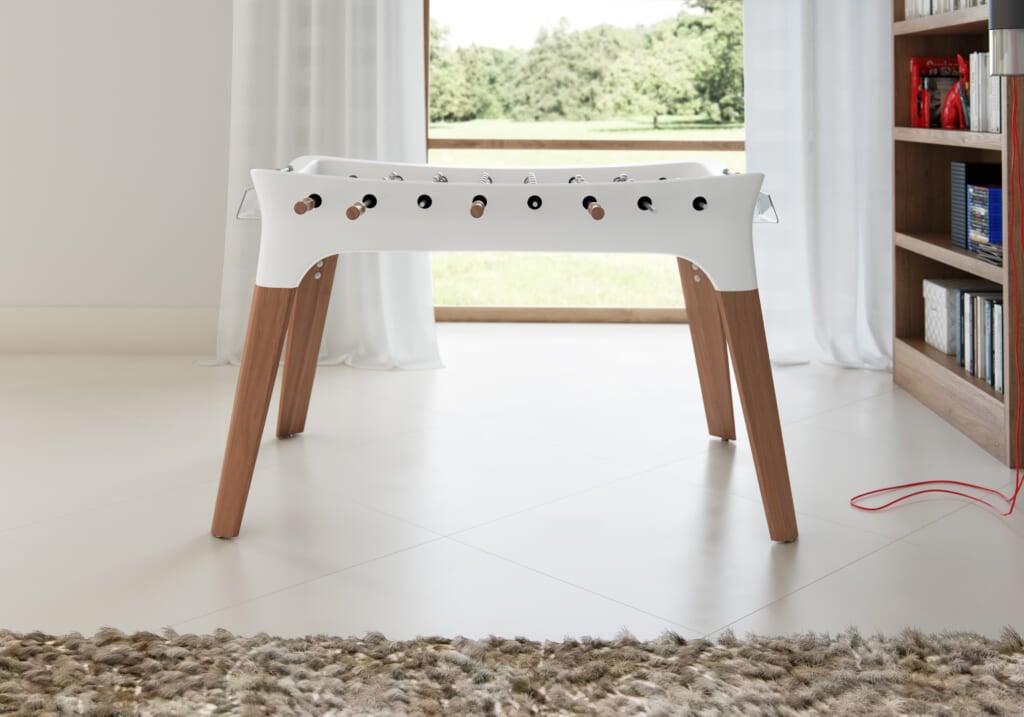 The rods are equipped with self-lubricating bearings for optimum sliding and shock absorbent handles. The playing field is made from clear tempered glass, the goals are clear acrylic, and the two balls are cork, so as not to ding this decidedly upscale foosball table, priced at $4,800.
Italy's Adriano Design developed the table for furniture brand Modloft with the goal of creating a premium foosball table with a continuous visual flow from body to legs. They also used a thick, acrylic polyurethane automotive paint for the black and white colorways to further safeguard the table from ball ricochets and intense game play.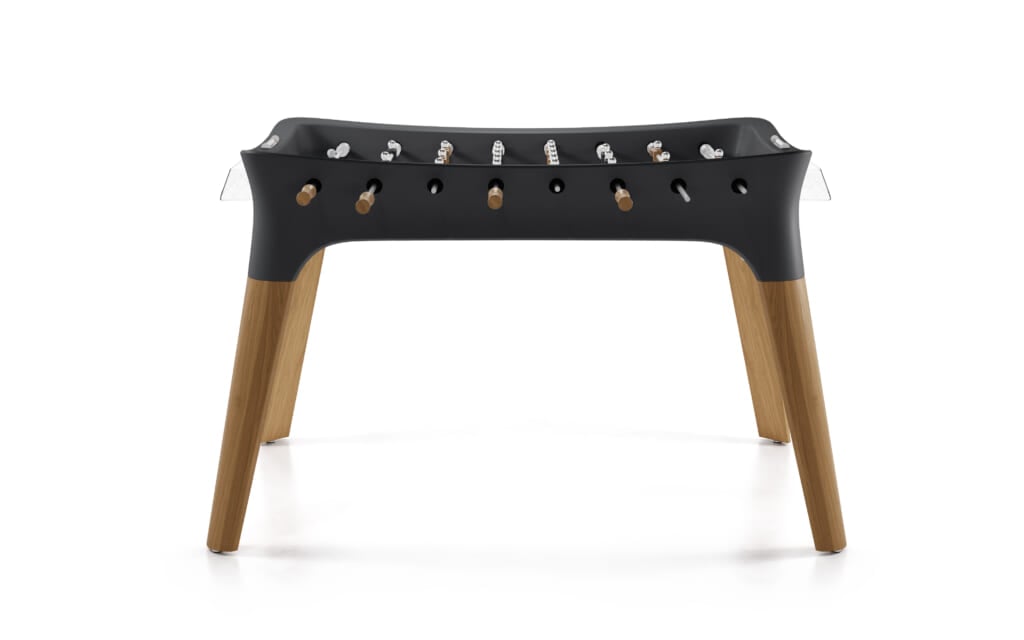 "Designer game tables, like foosball, ping pong, and backgammon are crossing over into luxury furniture, as people want these items to be displayed, not only for play," says Ted Toledano, Modloft's founder and Head of Product, of his latest release.
"What makes this table truly unique is how its design was never compromised when faced with the demands of professional gameplay."
Interested? The Santos Foosball Table is available for pre-sale here for $4,800.