Timberland's Winterized 'Super Boot' is Back
These legendarily tough boots were originally built for Alaskan fishermen.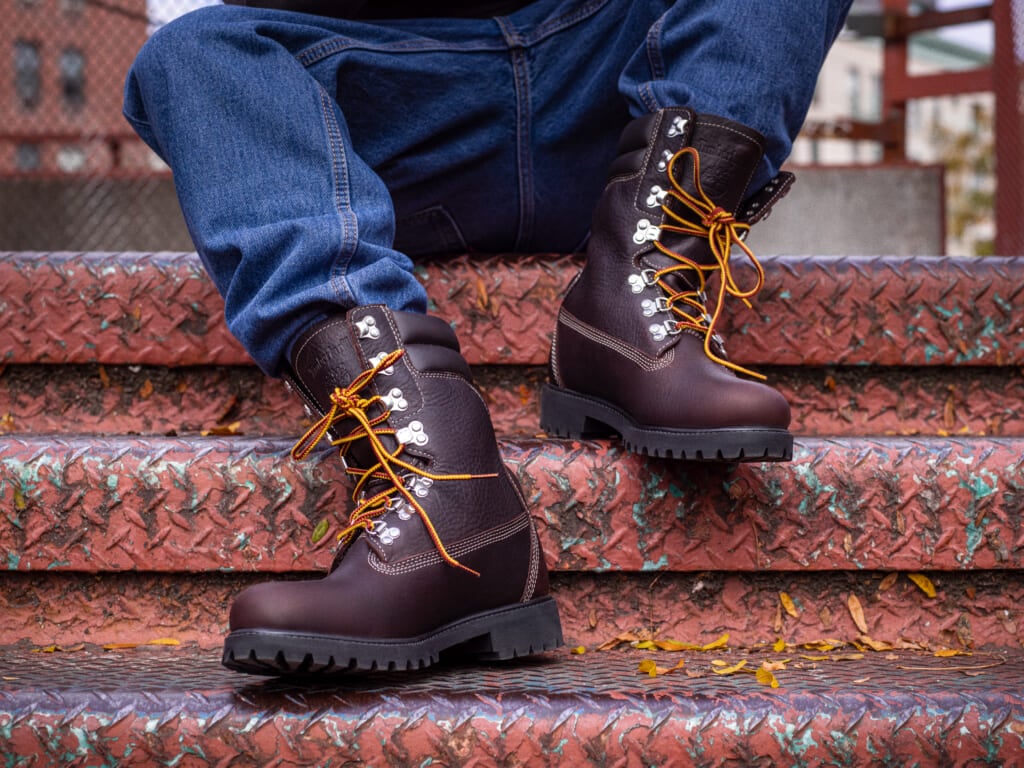 If they're good enough for Alaskan fishermen, they're good enough for New Yorkers and style aficionados everywhere: Timberland's legendary 8-Inch Super Boots are hitting shelves once again, just in time for extreme winter weather.
Originally designed for intense conditions and made for hunters and those out in the field, Timberland's Super Boots have taken on a life of their own over the years.
They've long been a bonafide style move that just so happens to deliver outstanding performance in the snow and the slush of the Northeast and beyond. They're also a more sturdy alternative to the brand's iconic 6-Inch Boots, often found in a shade of yellow nubuck (the classic "Yellow Boot," as it were).
The classic "Yellow Boot" has celeb fans aplenty, from the Kardashians to J. Lo, but there's just something about the Super Boots that diehard fans love.
These overbuilt boots always move quickly, and since they're priced to sell (at an accessible $260 online, in Timberland stores and at select retailers), we'd urge you to move quickly once Friday hits.
The 8-Inch Super Boots feature the brand's customary two-tone yellow laces, but they're beefed up in a big way from other Timberland boots.
The Vibram rubber outsole provides plenty of traction on slippery surfaces, and contrast stitching provides a nice pop of visual interest against rich dark brown leather, known as Better Leather.
Better Leather is Timberland's approach to more sustainable craftsmanship, as they work with tanneries that manage energy and water consumption carefully. The Super Boots were once purely about style and looking great while taking on winter, but the added sustainability factor is a nice bonus, too.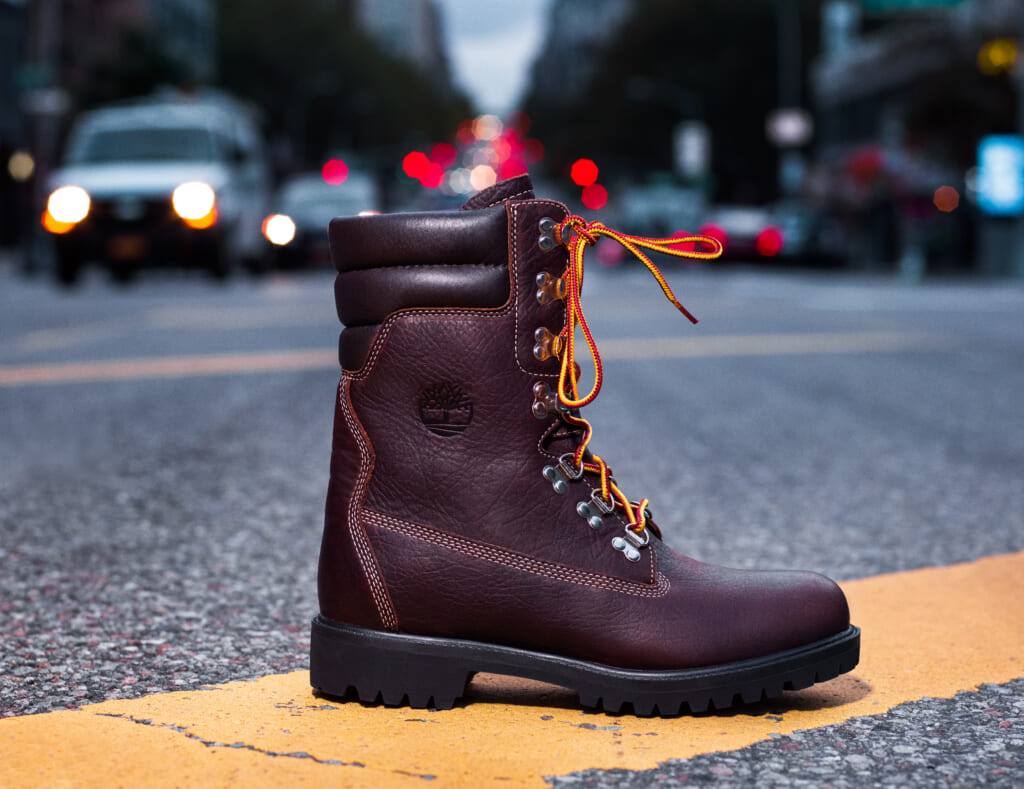 PrimaLoft insulation ensures these boots will keep your feet plenty warm in frigid conditions, and the padded upper collar also provides a comfortable fit, given the increased height of the Timberland Super Boots.
Speed hook lacing is an outdoor-ready touch that goes beyond the city, if you feel like getting down and dirty while wearing some cool, yet rugged, winter boots.
And although it might seem like the Super Boots would prove cumbersome to wear, they're made with an anti-fatigue removable footbed for comfort and rebound on slippery city or country streets.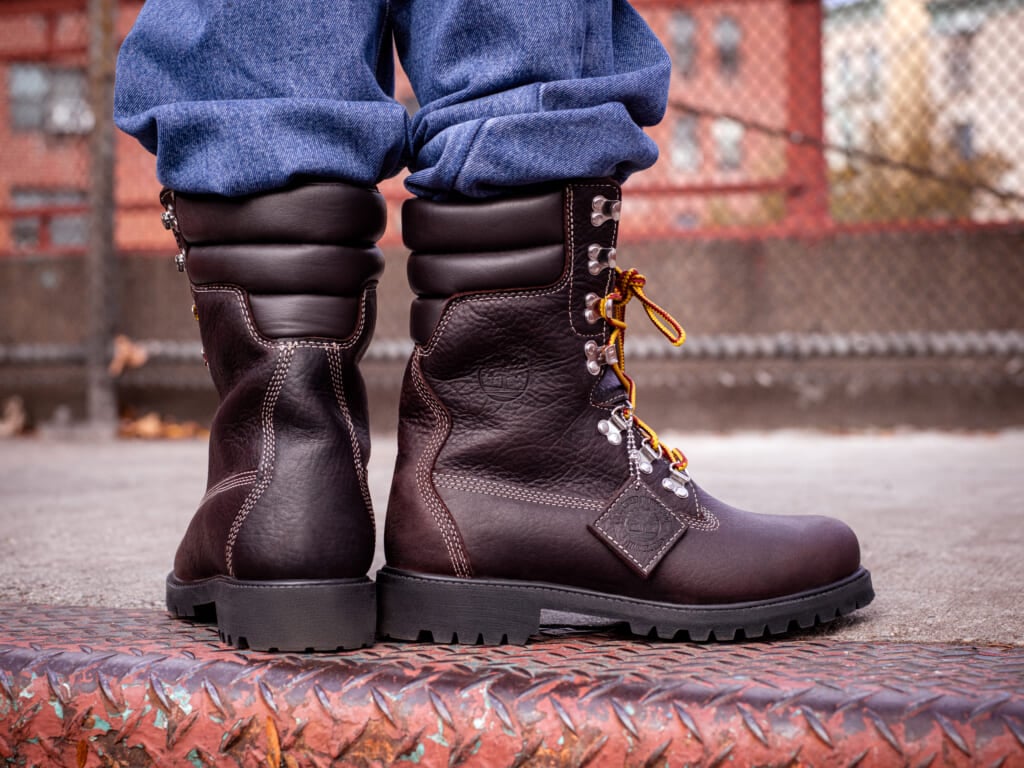 It's the technical specs that bolster the performance of these boots far beyond its iconic design, and we can't argue with that.
Lace them up as you please, wear your pants tucked in or cuffed, and get ready to rock your way through winter in style with the limited-edition Super Boots. Winter doesn't stand a chance.