Todd Snyder & Randolph Update Sportsman Aviators With Gunmetal Sunglasses Collab
Military-spec style in two cool new colorways.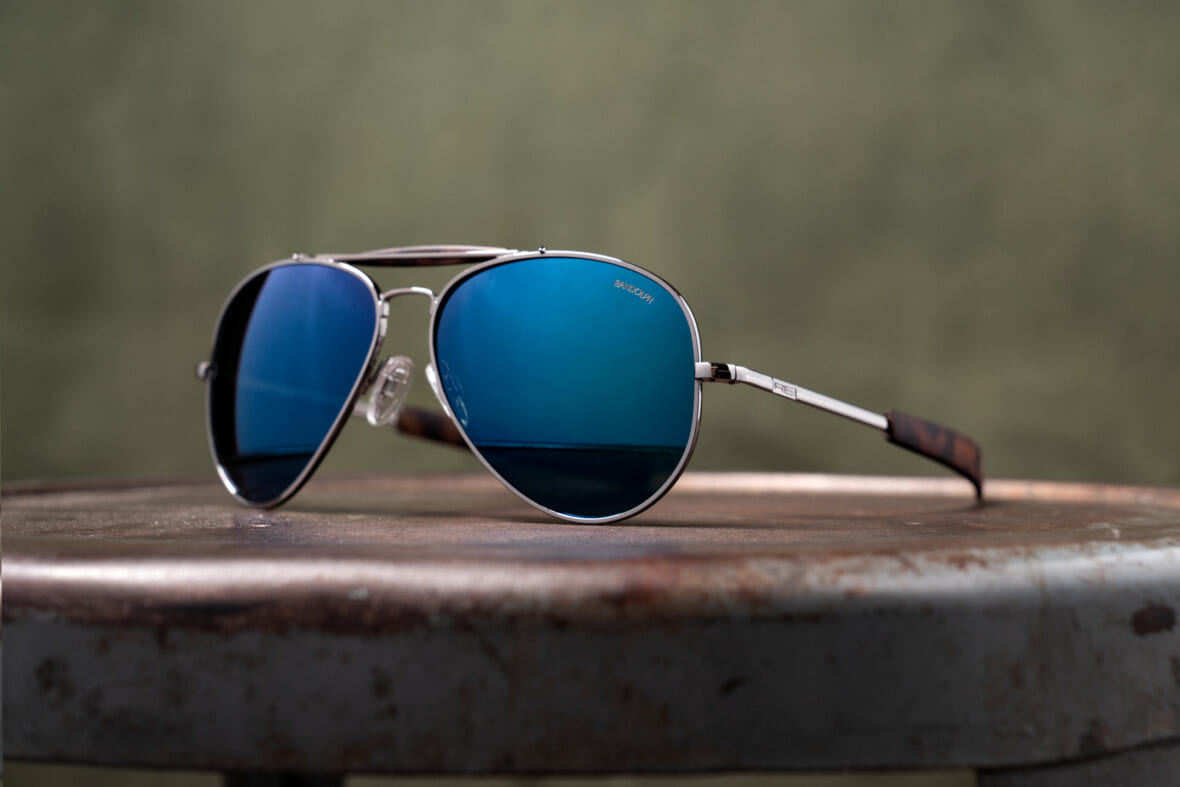 Ever-prolific menswear designer Todd Snyder and aviator specialists Randolph just launched their second sunglasses collection, collaborating on two pairs of exclusive Sportsman shades.
The New York-based Snyder—who has worked with a veritable galaxy of classic American brands including New Balance, Champion, Timex, Harley-Davidson, Converse and L.L. Bean—is following up last year's Randolph aviator collab with another made-in-the-USA drop that uses a gunmetal finish in the Sportsman style for the very first time.
Randolph Engineering founders Jan Waszkiewicz and Stanley Zaleski, who met while working in a machine shop in South Boston shortly after immigrating to America from Poland after World War II, launched their iconic eyewear company in 1973.
They soon joined forces with the U.S. military to produce the HGU-4/P Aviator style for fighter pilots, and have been synonymous with handsome, military-spec aviators ever since.
The Sportsman is a classic teardrop aviator with an acetate sweat bar, bayonet-style temples, and SkyTec polarized glass lenses.
The sharp-looking shades come in 57MM and 61MM sizing and two colorways: 23K Gold and Gunmetal/Cobalt. They arrive in a case and box dressed in Snyder's signature camouflage print, and a cleaning cloth is included.
"I've long admired and worn Randolphs," Snyder said in a statement announcing the limited edition release. "What separates them from all the other brands is their authenticity. A lot of brands try to buy this, but Randolph can truly say its a part of their DNA."
The Todd Snyder x Randolph Collection is available for purchase for $339 at ToddSnyder. com and Randolphusa.com as well as through select retailers.