Unleash Your Inner Viking with This Rough and Ready Axe
Gimli would approve.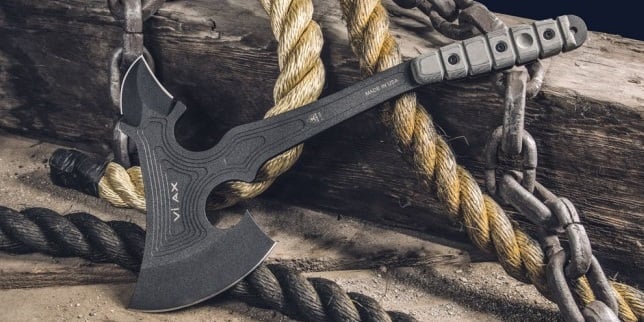 In lieu of esoteric magic spells or a swift bow and arrow to fend off the unruly hoards, a sturdy axe is your weapon of choice. And TOPS Knives' Vi Ax ("Vi" short for "Viking" and "Ax" short for, well, "Axe") is a worthy choice to wield. It's great whether defending Middle Earth or just chopping wood around the campsite.

From its curved 5 1/4-inch head to a threatening double-edged spike, the whole thing is made from a solid slab of tough, impact-resistant steel. So the last thing in the world you need to do is baby it. Go ahead and whack away.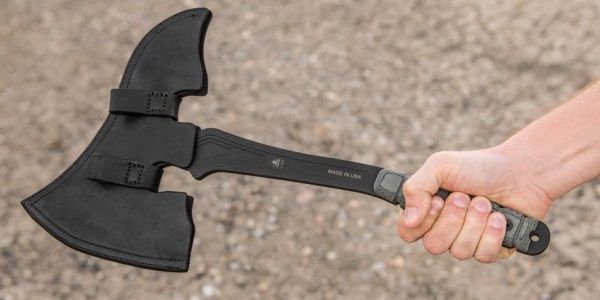 Black linen Micarta on its long, curvy handle gives it plenty of grip. And a fine black leather sheath with dual snaps rounds out the package.

Unless you're the kind of badass who makes his own blades, this is the durable, all-purpose ax for you. It's currently available on their site for $264, before the optional polished blade ($10) or black handle O-rings ($7) you may want.
https://www.youtube.com/watch?v=tjWEC6zRIB0