Pump Up The Jams With Boombox Art That Hides 100 Watt Speakers
This genius "painting" will really get the party started.
According to our crack team of music historians, thirty years ago boomboxes ruled the streets, adorning stoops and rocking blocks everywhere. Apparently they played something called "audio cassettes" (whatever those are) and were primarily judged by how huge they were.

Now the suitcase speaker experts at Case of Bass have created A Touch of Base, a series of nine boombox photographs with embedded Bluetooth speakers, bringing the golden age of Hip Hop into the 21st century in a much more spatially efficient form factor.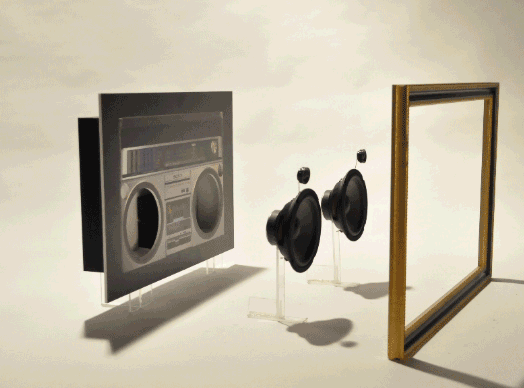 These nostalgic wireless soundsystems hang right on your wall like any other artwork, except they happen to blast out 100 watts of your favorite tunes. Its blend of old and new technology gives you instant street cred as an old-school audio aficionado.
" tml-embed-width="600″ tml-embed-height="338″ tml-render-layout="inline
Their Kickstarter campaign is only about 60 percent of the way to goal with just over two weeks to go. But the good news is that you can snag such early bird deals on the nine different designs as $249 for the 36-by-22-inch GX model that'll retail for $349.