Why The New iPhone Xs Is Apple's Best Phone Ever
It's time for an upgrade.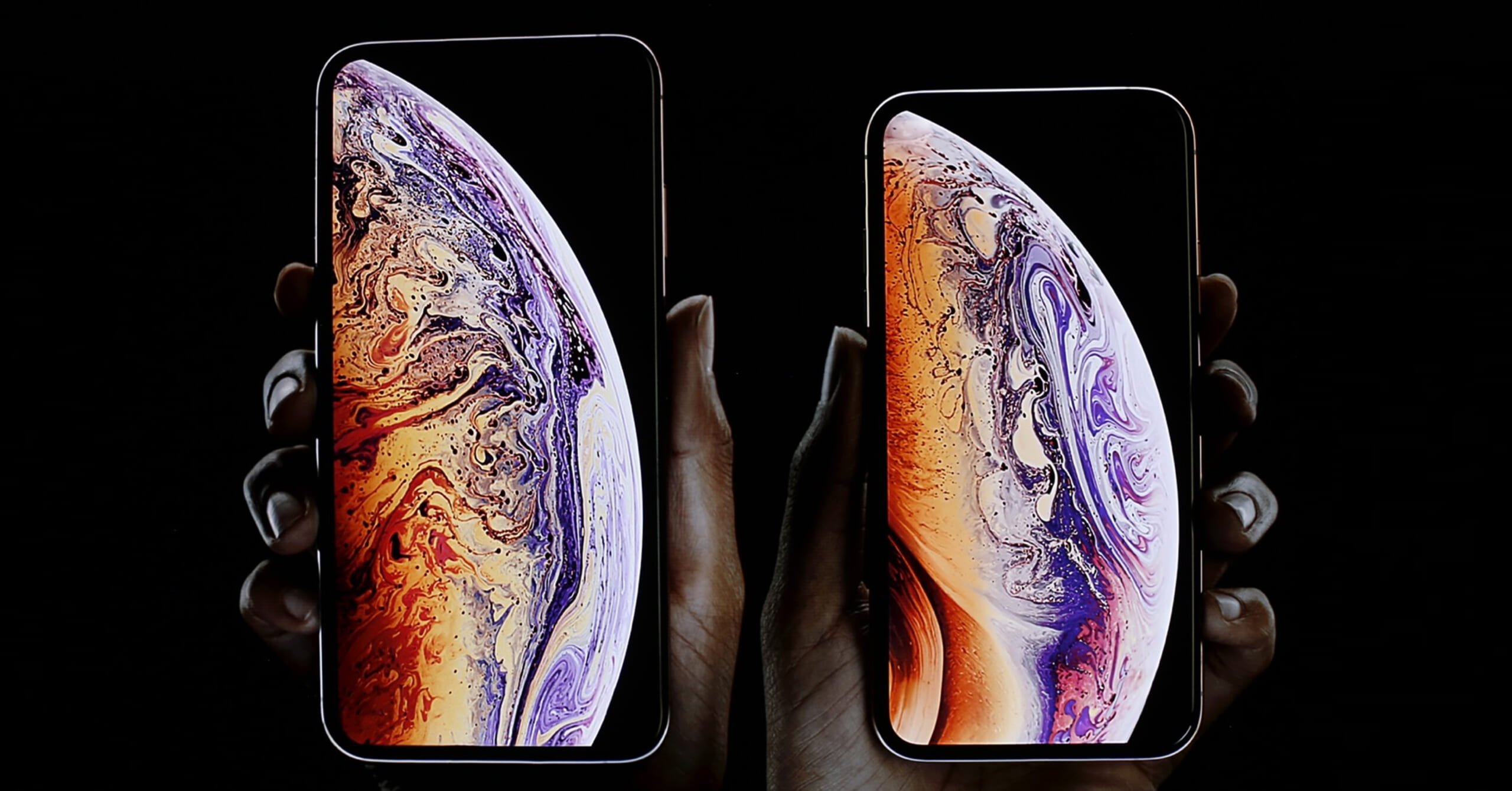 Two weeks ago Apple launched the iPhone Xs and two weeks ago I walked into my annual iPhone meeting with Apple. Having been doing this for a while, I knew I'd be walking out with a new iPhone Xs that would replace the iPhone X I've relied on for the past year. 
Now, two weeks later to the day, having put the Xs through the daily rigors of two jobs, several hellish NYC commutes, nights out drinking and everything in between, I couldn't be happier with what Apple has accomplished…for an S update.
Before digging in, it's important to keep in mind that the Xs is an S update like so many S updates before it. Since the iPhone 4 became the 4S, it's been clear that an S update is not an overhaul but a high polish. 
If you want innovation that makes the new phone feel different from its predecessor, wait for the next one. If you want the better of the two phones that share a number, go for the S. In those terms, the Xs is, without a doubt, the best S update any iPhone has ever received.
Durability
My iPhone X got its first scratch within my first week of owning it. For reference here, I raw dog my phones; no case, no cover. The scratch that scarred my iPhone X's face like a Bond villain happened in my pocket. This was a new experience, no other iPhone screen had ever felt that soft. Family and friends with the X model were riddled with scratches in the glass too. 
Fully expecting to cave and cover the my new phone, the first thing Apple explained about the Xs was that it was crafted with better scratch resistant glass on both the front and the back. Emboldened by this claim, I've used the Xs caseless and coverless and I'm happy to report that it has remained 100% scratch free. Time will tell if that remains true but so far, so good.
Waterproof
That same screen with the boosted scratch resistance is also more effective in water. Meaning the touchscreen is actually more responsive when wet than previous iPhones. It's a logical step for a phone with boosted waterproofing but it translates to surprising accuracy in the rain, something past iPhones have struggled to do. Full disclosure: That accuracy remains consistent in the shower too. I know because answering emails in the shower is something I actually do. 
FaceID
The iPhone Xs uses roughly the same software to unlock itself by scanning your face as the iPhone X did but there are new sensors built in to make that detection unerring and faster. This may actually be the biggest upgrade of the iPhone X over the Xs.
Impressive as FaceID was when it debuted, daily use of it in the iPhone X inevitably led to frustrations with its limited distance and speed. Those shortcomings are gone in the Xs. Now, when the phone is sitting in its wireless charging cradle on my desk and a notification pops up, a simple glance unlocks the phone. Gone is the inconvenience of awkward neck craning and squinting only to have FaceID fail anyway and make you stab in your six-digit pin instead.
Photos
" tml-render-layout="inline
The dual-lensed iPhone Xs camera is an absolute marvel. I love shooting photos on a DSLR but it's increasingly tough to justify carrying an extra bag full of camera equipment when the phone in your pocket gives admirably comparable results. Shooting is noticeably faster. Portrait mode is better than ever. Even with the aggressive noise reduction, taking just the slightest bit of care when shooting gives crisp results. Low light shooting gives surprisingly clear images. Live Photos are still magical. 
The biggest downside of the entire camera ecosystem in the iPhone Xs is that you can't easily share the live aspects of your Live Photos on Instagram without an awful, quality-downgrading conversion. That's mostly Instagram's fault for not allowing normal gifs but it does feel like Apple's responsibility to make those fun Bounce and Loop features that are built into the camera app more compatible out of the box.
MeMoji
Simply put, animojis are a novelty and I have had no idea what to do with them since they debuted on the iPhone X. The Xs does handle them better. They're more accurate and faster this time around and the introduction of MeMojis in iOS12 has renewed my interest but it's doubtful that they'll ever become a primary form of communication for me.
For now, the most fun I've had using MeMojis is making a slew of them that look like my friends and making them say awful things, then sending it out to the group. This is surprisingly effective for fantasy football shit-talking. Again, it's a novelty but it's fun and it's better on the Xs than it was on the X.
Battery/Wireless Charging
I have put a lot of stock into wireless charging, partly out of convenience, partly because I'm pissed that Apple still uses lightning cables for their iPhone when the far superior USB-C (that Apple themselves pioneered) has been implemented fully into other mobiles devices by the likes of Samsung or Nintendo.
The Xs actually gets a revamped charging coil implanted in its back that wirelessly charges faster and requires less picky contact with the charging pad. I have a small metal plate on the back of my Xs for my car's magnetic mount and, even with that plate, the Xs is unfazed. Battery life itself feels slightly better from Xs to X but the difference ultimately feels negligible. Anyone moving from an older iPhone will undoubtedly see a huge improvement though.
Final Thoughts
After two rigorous weeks of testing, Apple has made it easy to proclaim the iPhone Xs their best phone ever. The wall to wall screen, buttonless operation, excellent camera and overall form factor pioneered last year in the iPhone X legitimately feels upgraded in the Xs. Moderate as the upgrade from X to Xs is, the many people who will inevitably upgrade from an iPhone 6 or 7 to the Xs will feel like they're stepping into the future. 
While the world waits for an entirely revamped (and possibly foldable) iPhone 11 to come out, the Xs sits on top of the competition as the best iPhone Apple has made, and the best phone you can buy right now.