How to Avoid Uber's Surge Pricing on NYE
It's okay to get ripped tonight, but not ripped off.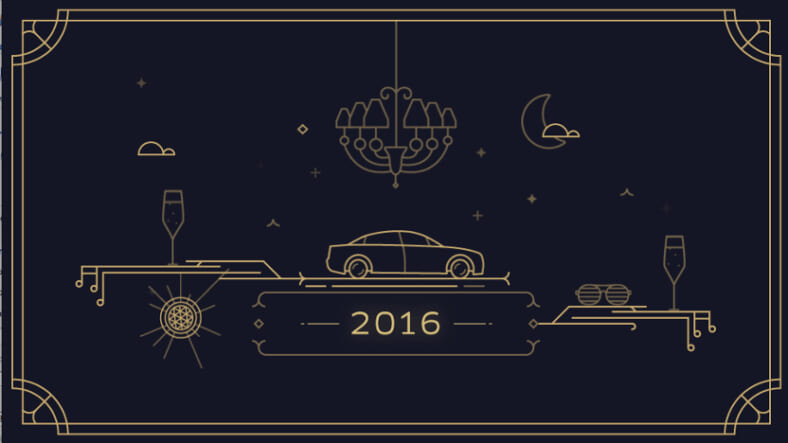 The ball drops. You party more, kiss a few new friends. Then you look at your Uber receipt and your jaw drops. Here are some tips on avoiding the latter, caused by demand-driven surge pricing.

Plan Around Peak Times
Not surprisingly, as shown in the graph below, there'll be higher demand for rides about three hours before and two hours after the clock strikes 12. So you could save some cash by heading out earlier and quickly curtailing the festivities just after midnight (and by all means, keeping the party going at home).
Know Your Fare
Be sure to check out an estimate of how much the trip will cost based on your destination and vehicle. That way you won't be surprised either while it's happening or the next day when you hazily pick up your phone to retrace your steps.

Split It
Hey, if you're headed the same way, why not share the ride…and possibly get another kinda ride in the process.

Know the Alternatives
Aside from Uber and Lyft, you west coasters should know about Flywheel. Currently available in San Diego, Los Angeles, Sacramento, San Francisco and Seattle, it's a service that prides itself in fair fares (without surge pricing) with fully licensed professional drivers. According to a company representative, "In all likelihood taking a Flywheel tonight will be the vastly less expensive option."

So there you have it. Have fun, be safe, let folks know where you are and that you made it home okay. 
We'll see you in 2016.