Vacheron Constantin & The Louvre Team For Watch Line Honoring Great Empires
These elaborate timepieces feature recreations of famous artworks spanning Ancient Egypt to the dawn of The Roman Empire.
Iconic artworks crafted during the reigns of Egyptian, Persian, Greek and Roman empires are the subjects of the new Metiers d'Art collection from Vacheron Constantin, the world's oldest Swiss luxury watchmaker.
The quartet of arty timepieces comes from Vacheron Contantin's ongoing partnership with the Louvre. Since 2019, the institutions have worked together to restore La Création du Monde—a masterpiece of 18th century precision horology presented to King Louis XV in 1754—and auction off a one-off watch dubbed Les Cabinotiers, featuring an enameled version of any artwork kept in the museum selected bythe buyer.
This latest, more bankable effort draws on four epochs immortalized by pieces in the Louvre's vast collection of antiquities. According to Robb Report, the Grand sphinx de Tanis represents the Ancient Egyptian Empire (2035-1680 BC), placing the royal symbol of a feline-human hybrid in a gold applique and pink gold case.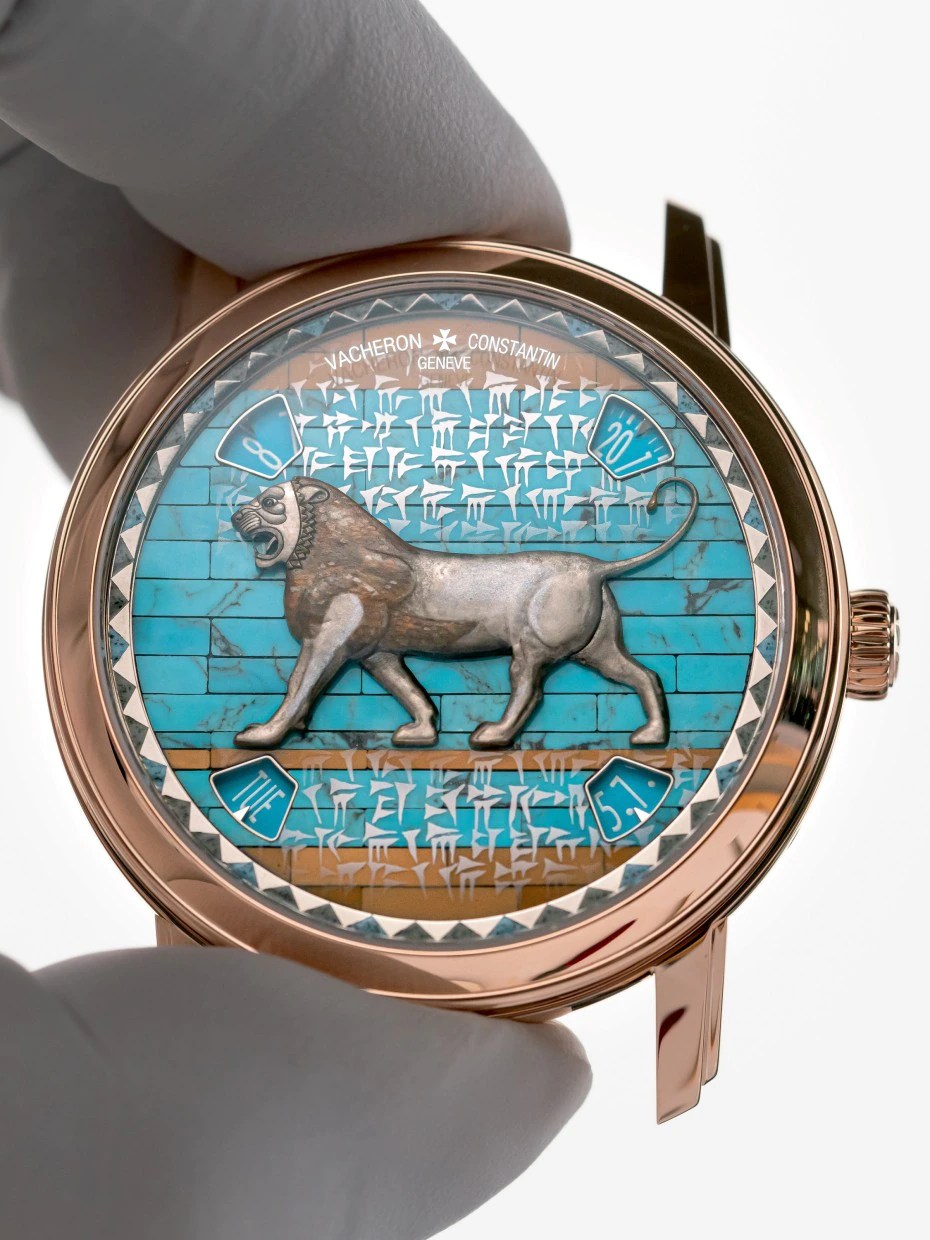 The pink gold-cased Lion de Darius pays homage to the Persian Empire of Achaemenids (559-300 BC). Featuring a muscular lion taken from a frieze in the Palace of Darius, the animal is set within turquoise and yellow mochaite jasper stones that shine much more vividly than the original mosaic's.
Hellenistic Greece's Antigonid dynasty (227-168 BC) is marked by the Victoire de Samothrace, with a white gold case as well as dial wrapped in a gold frieze and featuring the famous votive monument of a goddess standing on the bow of a victorious ship.
Lastly, the white gold-cased Buste d' Auguste celebrates the birth of the Roman Empire of the Julio-Claudians (27 BC-68 AD). The adopted sun of Julius Caesar appears as a stately sovereign in front of a enameled blue-green dial with a stone micro-mosaic periphery.
Powering the Metiers d'Art collection is Vacheron Constantin's self-winding Manufacture Calibre 2460 G4/2, which features four discs indicating the hours, minutes, days and dates. All feature time and calendar windows symmetrically positioned around the dial periphery, while their casebacks feature a stunning depiction of the east facade of the Louvre, based on an 18th-century lithograph.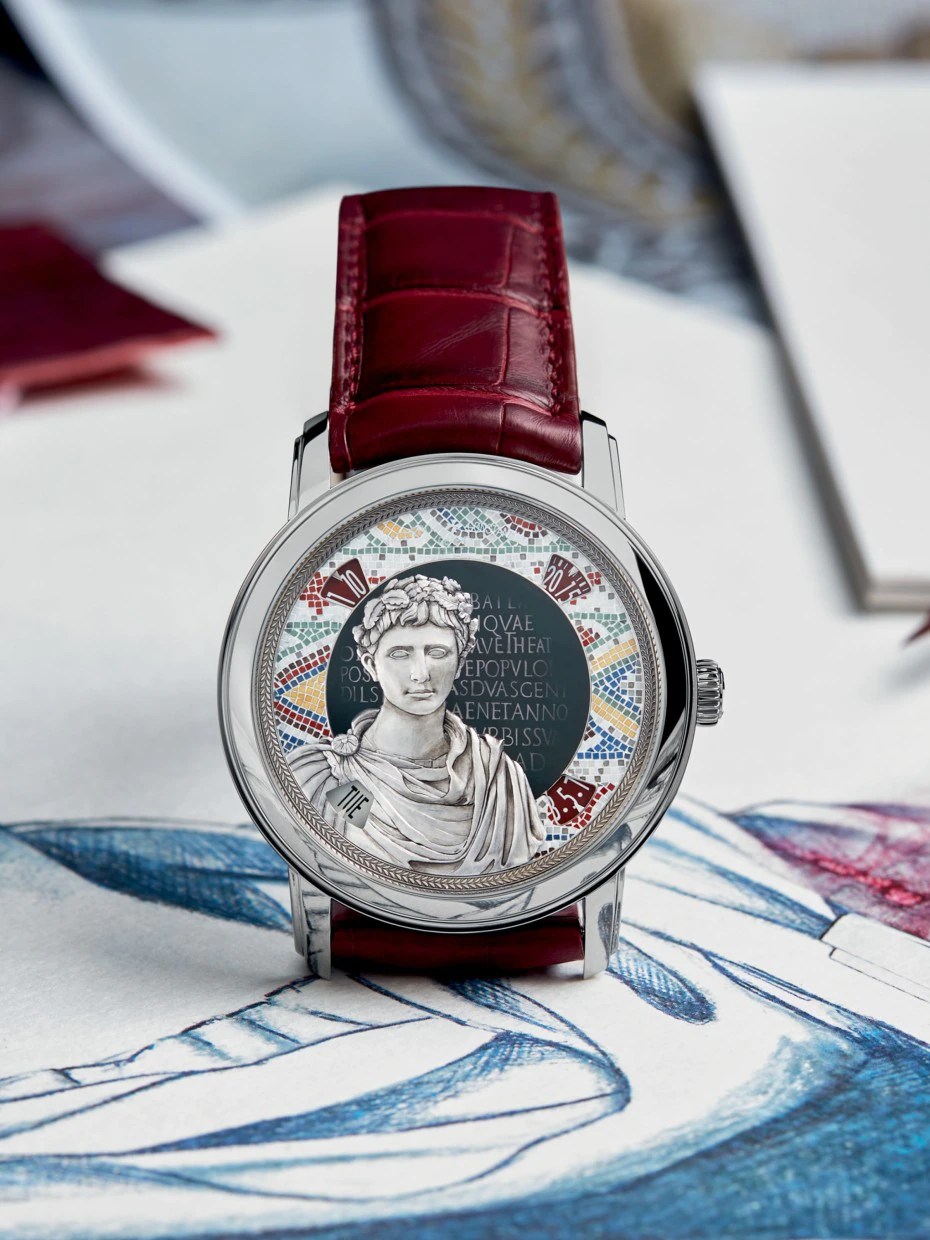 Pricing is available upon request, but only five examples of each watch will be produced. Click here to learn more about the timepieces and their inspirations.