Victorinox Unsheathes Limited Edition 'Hunter' EDC Knife
The Swiss Army knife maker's latest model features the brand's largest Damascus steel blade yet.
Victorinox—the proprietor of the legendary Swiss Army knife and, more recently, these remarkably sharp FieldForce GMT watches—has unveiled a special-edition model that's limited to just 6,000 serialized examples.
Billed as collector-worthy everyday carry equipment that's suited to outdoor and urban environments, the latest Hunter Pro knife features a 5.1-inch blade made using a Damast, a variety of the Damascus technique that originated in Syria.
Premium Indian wootz steel was layered 125 times to create an eye-catching pyramidal pattern. Meanwhile, the handle's fan-favorite Alox scales—first introduced on the Victorinox Pioneer in 1957—were punched from aluminum, embossed, and hardened with an oxide layer to achieve a copper-brown color.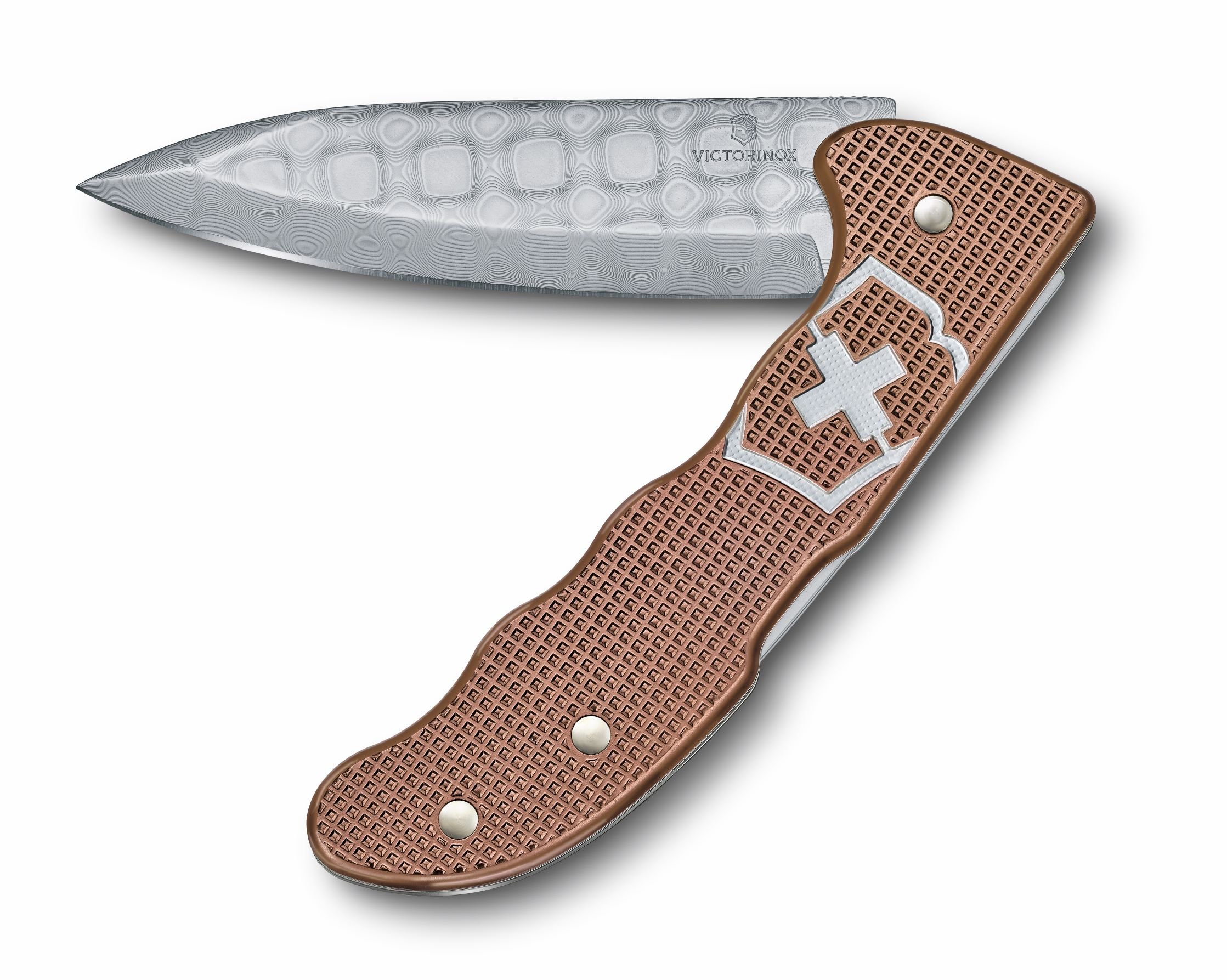 The Hunter Pro is decidedly simpler in design than the mutli-function Swiss Army knives, which vary from eight-tool Pioneer to the 82-piece Swiss Champ XAVT, which is equipped with a fish scaler and a pharmaceutical spatula.
The Hunter Pro Alox Damast Limited Edition 2020 is available to order now on Victorinox's website for $400.