These Elite Swedish Hunting Rifles Are the World's Most Exclusive Guns
VO Vapen's exquisite rifles cost more than a house, and are owned by royalty around the world.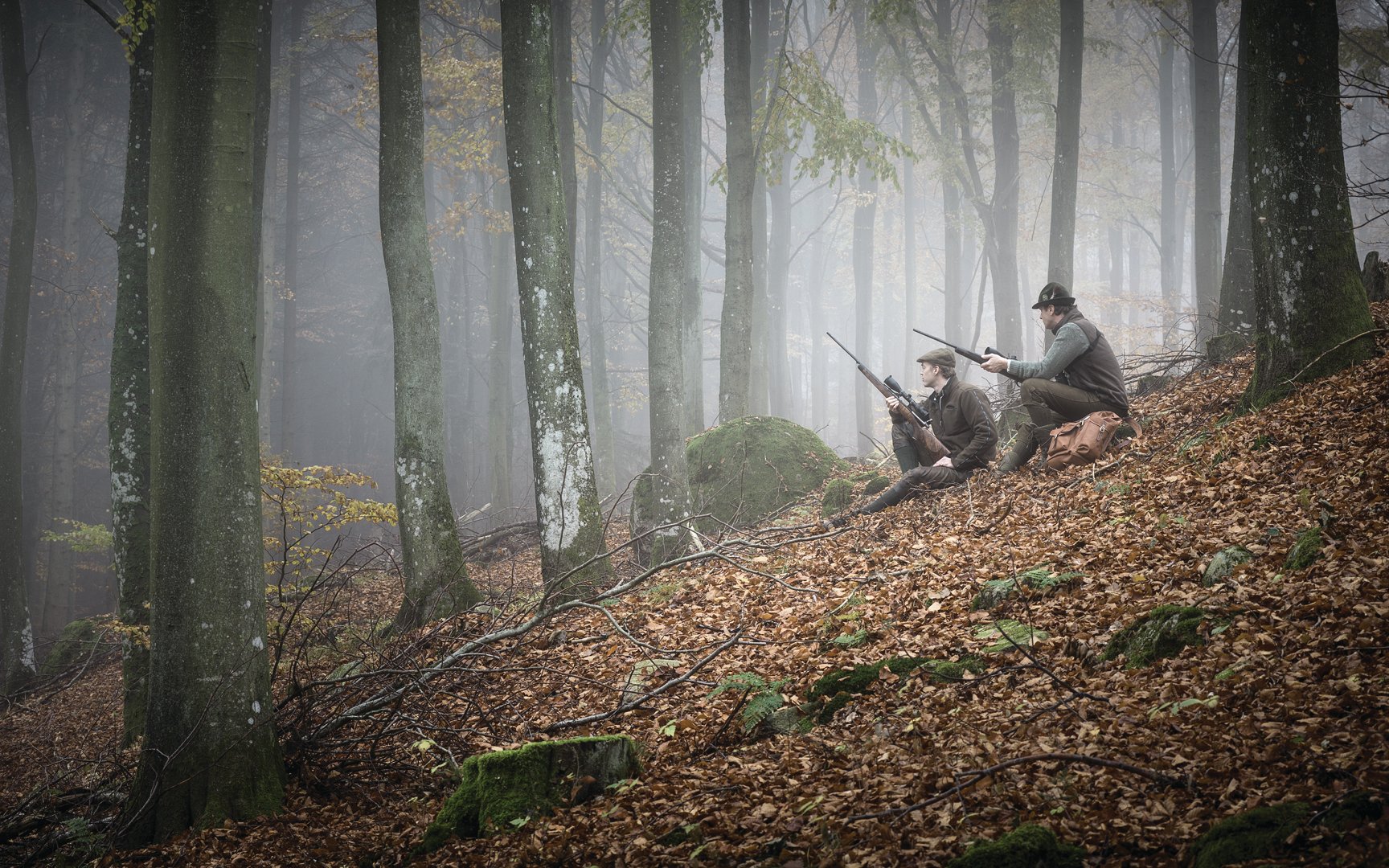 Trolle Ljungby Castle in the south of Sweden, medieval in origin, is a notable historic landmark in a part of the country famed for its hunting traditions. 
It would be hard to find a more fitting setting for the home of VO Vapen, the family-run gunsmiths occupying a small factory on the castle grounds who quietly craft the most exclusive hunting rifles in the world, the very best of which can cost more than $800,000 apiece and take up to a year and a half to complete. 
Their clientele includes well-heeled hunters and gun collectors from all walks of life, but a few names stand out in particular: H.M.
King Carl XVI Gustaf and H.R.H. Prince Carl Philip of Sweden; H.H. Sheikh Mohamed bin Zayed Al Nahyan, the Crown Prince of Abu Dhabi and Deputy Supreme Commander of the UAE's Armed Forces; H.H. Sheikh Hamdan bin Mohammed bin Rashid Al Maktoum, Crown Prince of Dubai; and H.M. Sultan Qaboos bin Said, ruler of Oman. 
The Swedish Royal Family, who own a veritable arsenal of VO Vapen guns, granted the firm a Royal Warrant while other royal families in the Middle East and Scandinavia are returning clients who have ordered several special made rifles.
Founded in 1977 by master gunsmith Viggo Olsson, VO Vapen's annual production is limited to a handful of rifles of the highest possible quality, with a focus on exclusive collections, limited editions and unique tailor-made weapons for the most demanding of customers. 
Gold and jewels adorn their most precious creations, while the engraving work is of startling elegance. The stocks are made of the finest walnut root, hand-selected and meticulously prepared by Olsson and his son Ulf, also a gunsmith.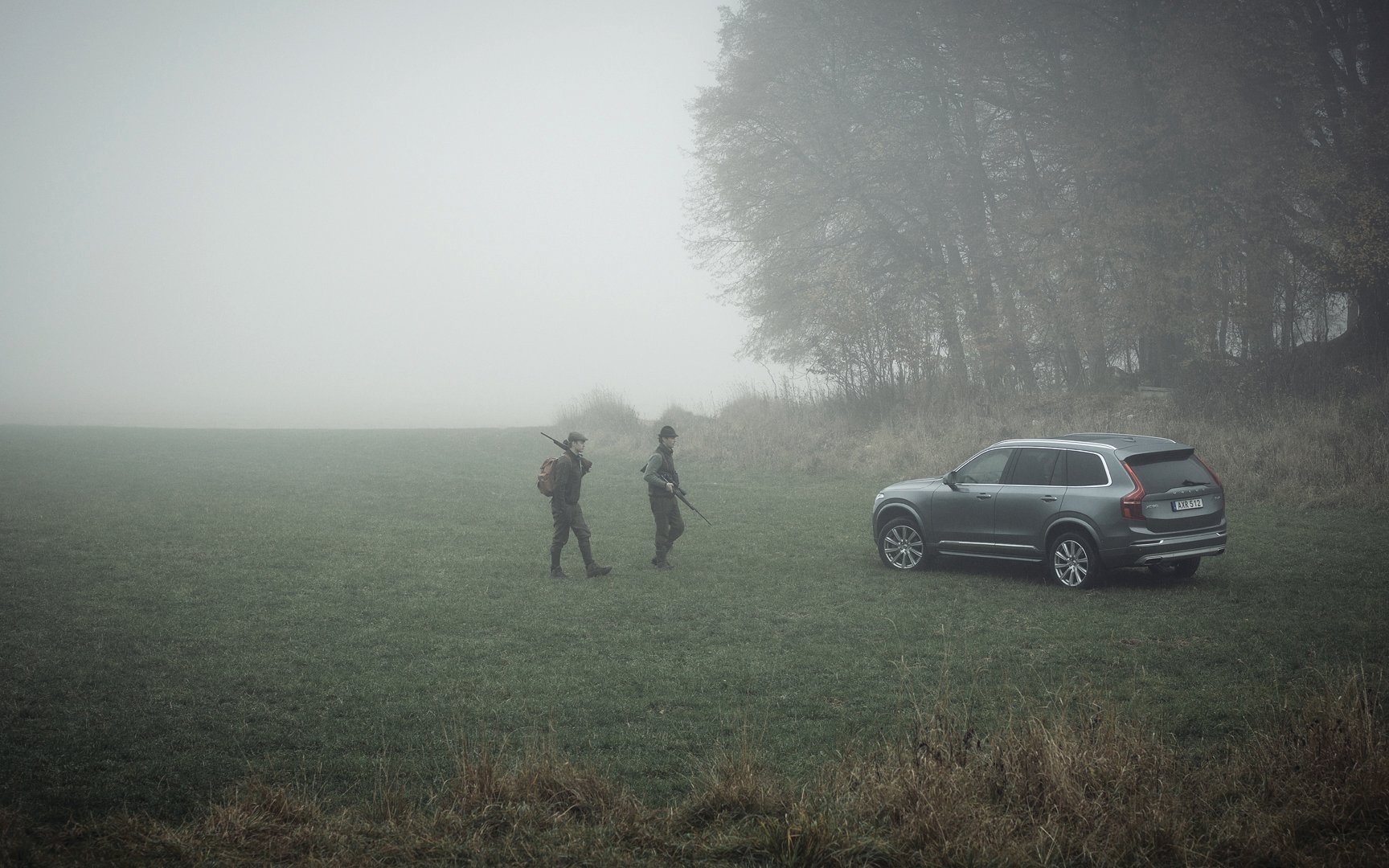 All VO Vapen rifles are available with the company's patented TakeDown system, allowing the owner to use several different calibers on the same rifle. 
"The amount of time that [is] put into our rifles, where every detail is handcrafted, is something we believe is unique in the world," Ulf tells Maxim. 
"We will not rest until every single detail is perfect — every time. With a production that is totally tailor-made and in-house we can challenge ourselves in every process, [and] every little screw or surface is treated with the same precision. We constantly search for the best material and struggle to achieve the finest finish possible."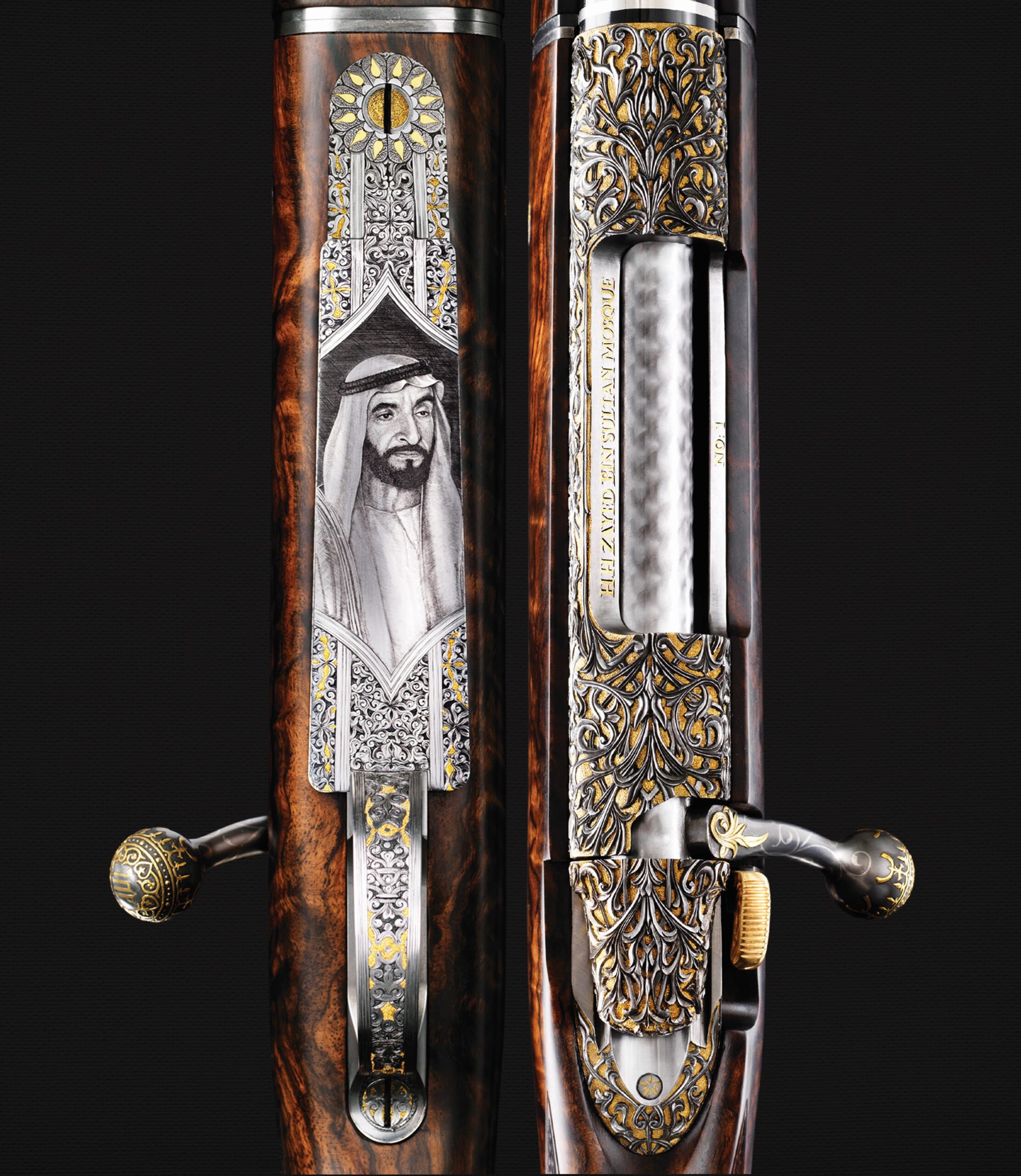 "Each day we work hard to find the exact balance in every part of the weapon and [to maximize] the tolerance of every function…. After 40 years of fine-tuning we know we can offer a product that is perfect in its construction, finish, and balance. Comfortable, ergonomic and hard wearing, yet extremely beautiful and truly unique." 
That certainly describes the VO Big Five Edition rifles with gold inlays designed as a tribute to Ernest Hemingway and the "big five" game animals (lion, leopard, buffalo, rhino and elephant) and the VO Falcon Rifle, designed to pay homage to hunting with falcons, a strong tradition in the Middle East. The engravings for the latter took more thank six months just to research, and the gun features bespoke parts crafted of Damascus steel.
One of the world's most expensive rifles, it's part of the VO One of One series, completely custom weapons of exceptional beauty and craftsmanship, ranging in price from $300,000 more than $800,000. 
Should you wish, and have the means to finance it, VO Vapen will develop unique rifle parts using rare materials such as gemstones and precious metals, and will also come up with entirely new engraving techniques to ensure your gun is truly one of a kind. 
"Once delivered we never build the design again," Ulf says.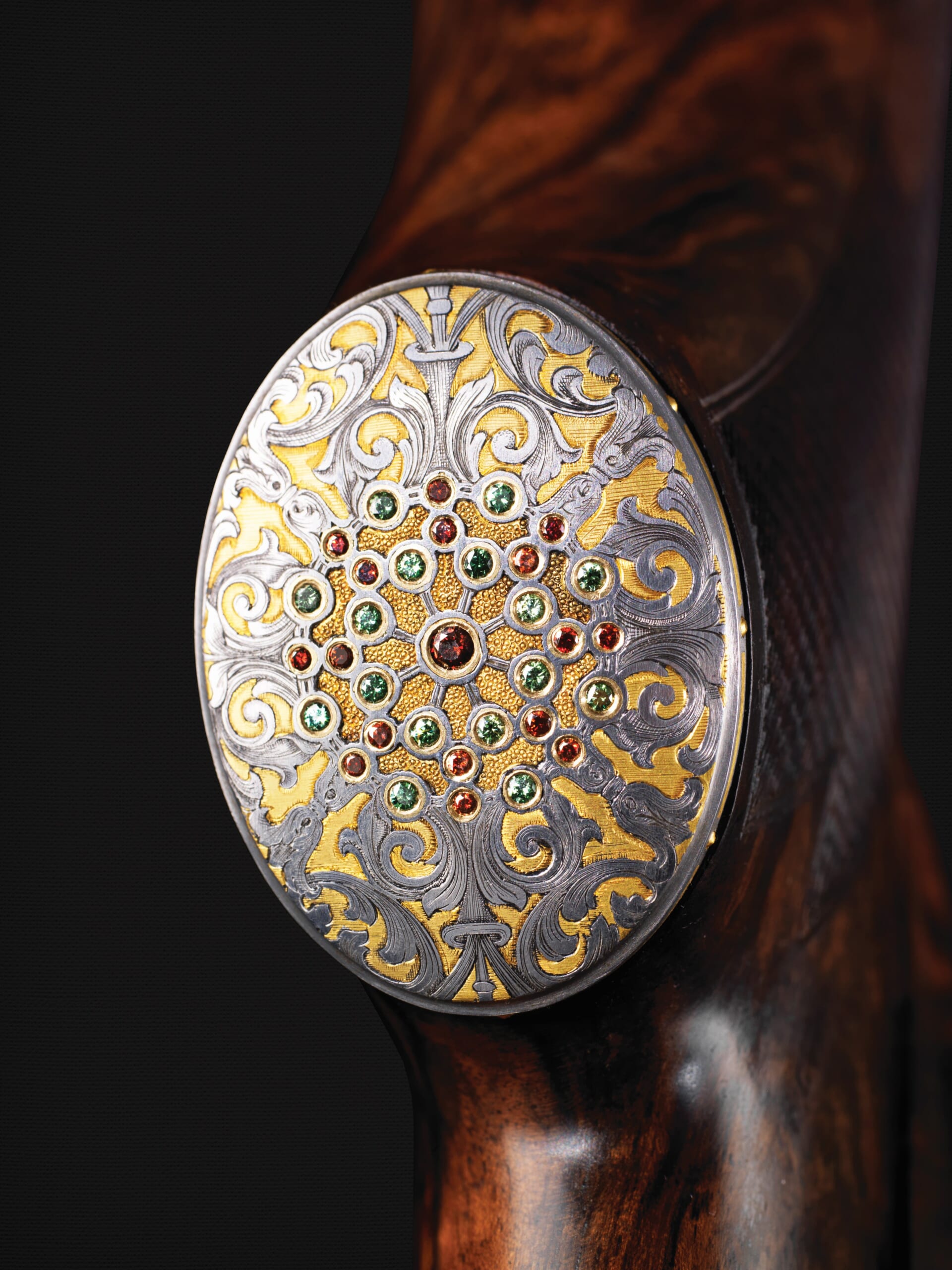 On another front VO Vapen plans to finally make a foray into the North American market later this year, with the launch of an accessories collection and the design of a brand new hunting rifle, the technical details of which are a closely guarded secret. 
"This has not been done in Sweden since the 1960s," Ulf notes. Tackling such an ambitious project "at this point in our history is actually close to madness…. It is difficult to describe how proud we are [at] having succeeded." 
Almost as difficult, perhaps, as letting go of one of their creations once the gunmaking process is complete and the client takes possession. 
"When a VO Vapen rifle is finally placed in the hands of its rightful owner, is not a straightforwardly joyous occasion for our master gunsmith," Ulf points out. 
"When a craftsman says farewell to something that has been a part of their life for so long, mixed emotions are inevitable."