This Luxury Ping Pong Table Is Fit For The Rec Room or The Board Room
The $8,200 table is crafted from fine California walnut.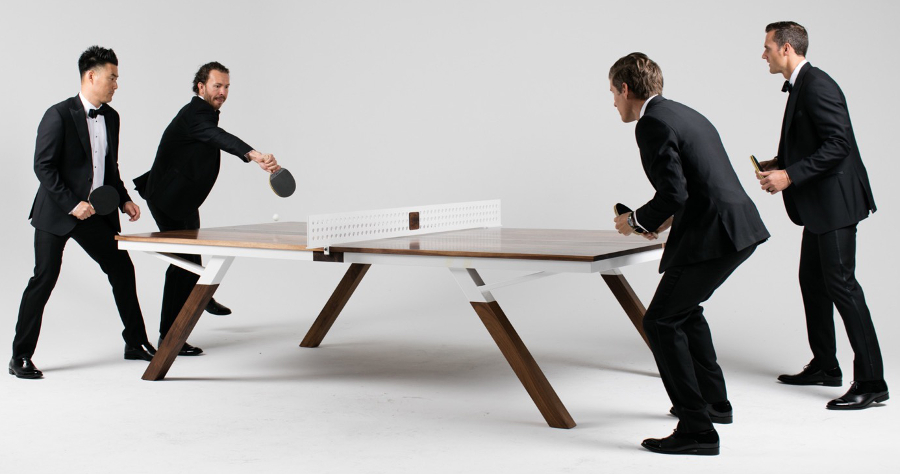 Whether the standard green with white lines or some tricked out version with augmented reality or booming audio, most ping pong tables are relegated to the rec room. (And for good reason.) But not the simple-yet-classy looking Woolsey Ping Pong Table ($8,200). Its walnut top and legs are warm and welcoming, making it work alongside a much wider variety of decors.
Complementing the locally sourced Southern California wood are a sturdy, powder-coated steel base and easily detachable net—available in white or black. Remove that divider and the table's ready for any conference or meal, thanks to its food-safe, hand-rubbed oil and wax finish.
Also included in the set are four custom walnut and maple paddles and five Japanese balls, all in a wall-mounted rack for display and easy access.

Just think, since this ping pong won't need to take up valuable real estate in your rumpus room, you'll have all the more room for other essential furnishings.