The World's Biggest Outdoor TV Is Coming in 2020, And It Has a 25-Foot Screen
It's absolutely massive.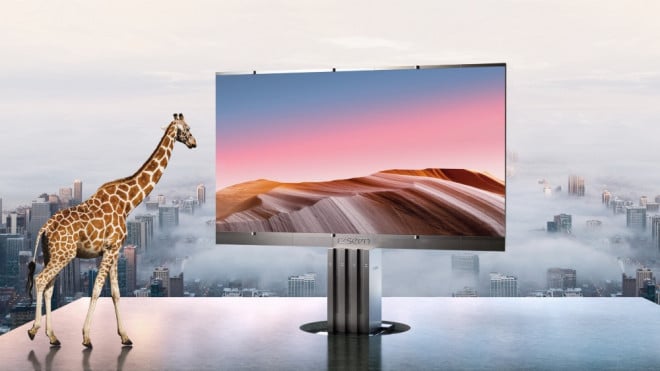 (Photo: C Seed)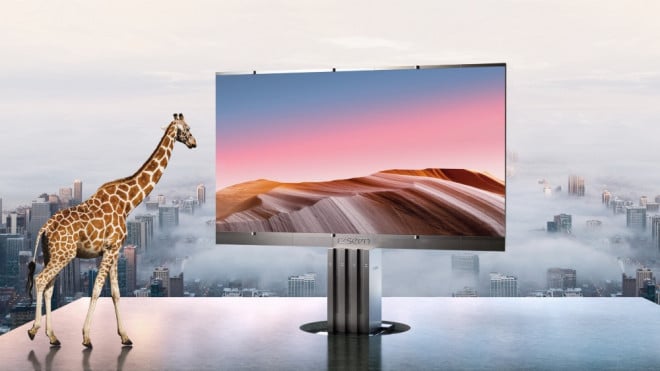 Australian electronics company C Seed is releasing the world's largest outdoor TV next year, simply called the 301.
As implied by its name, the TV will measure 301 inches diagonally–about 25 feet–and will stand at 19 feet tall, weighing in at 3,638 pounds.
The 301 is made from lightweight carbon fiber and titanium, and has a luminosity of 4,500 nits, a 4:500:1 contrast ratio, and 48-bit color depth that promises crystal clear images that won't glare even in direct sunlight.
Almost four million LEDs process image data up to 100,000 times per second, giving you a display of 281 trillion colors, and HDR, 4K video support, and an incredible sound system with six broadband speakers and three subwoofers create a total output power of 2,700 watts.
Perhaps best of all is the mammoth TV's ability to fold or unfold at the push of a button. In just 25 seconds it folds up and out from its underground storage, and it takes another 40 seconds for the seven LED panels to lock into place.
Such an absurdly massive television unsurprisingly does not come cheap, and boasts a price tag of $1.5 million, which should make this an option only for the obscenely wealthy. But hey, if you're in that category, you can place an order now, with shipments expected to take place halfway through next year.