This Compact Solar Panel Charges Your Phone and Fits in Your Pocket
Solving the solar charger conundrum.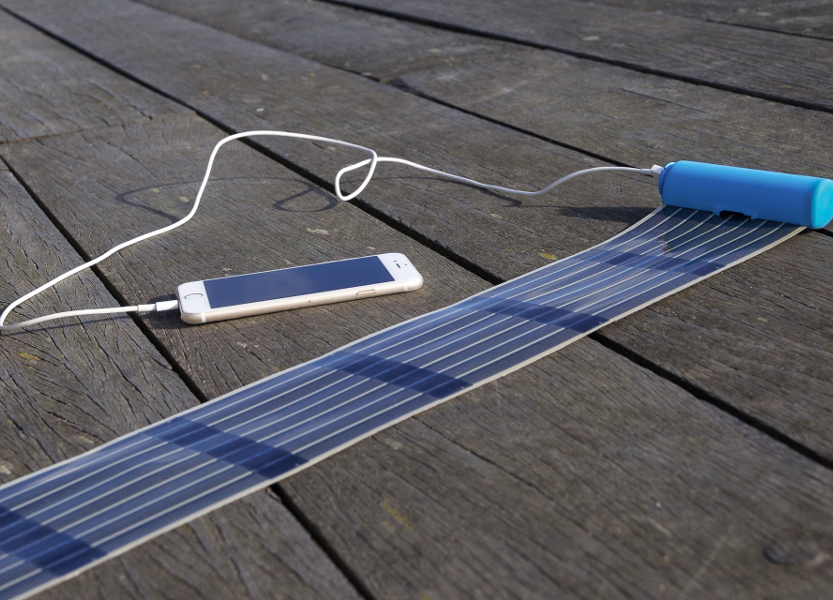 Assuming similar efficiency, a bigger solar panel (in terms of area) is better. Therefore "compact solar charger" is a bit of an oxymoron. Or at least it used to be. Because the smart Danes at infinityPV have now developed a game-changing solar panel that rolls out when you need it and back when you don't, called the HeLi-on (cleverly combining "heli-" for sun and Li-on the battery).

The result is a battery that you can charge in about two to three hours, either by catching rays or from a USB outlet. Then you can use it, in turn, whenever you need to power up your mobile devices on-the-go.

Once you roll up the thin flexible panel and its highly efficient organic solar cells, the unit's about 4 1/2 inches long. Even better, this highly pocketable battery can then fully replenish most phones and phablets.
" tml-embed-width="854″ tml-embed-height="480″ tml-render-layout="inline
The campaign on Kickstarter is going well—in fact, it's already almost 2X funded. So unfortunately the first few price levels have already disappeared. But you can still grab one for about $100. A small price to pay for the ability to harness the sun without toting around a giant panel the size of the Space Station. And it should be ready by July, just in time for summer.