The 'World's Smartest Grill' Is Here Just in Time for Barbecue Season
It's the most high-tech grill ever made.
Vaustil
This high-tech grill puts your $50 charcoal cooker to shame. 
A team of Austrian designers has created the Vaustil Primero Smart to ensure that whatever you're grilling cooks perfectly every single time. 
Its sleek aluminum, stainless steel and oak construction houses smart technology born of meticulous research. The company found that temperatures can vary 212 degrees Fahrenheit over an evenly distributed blaze. 
The Primero Smart addresses this issue with an integrated charcoal starter and seven temperature sensors that send data to a smartphone app, allowing users to cook their meat, poultry, fish and vegetables over fine-tuned heat.
Its mechanics are equally clever. A V-profile prevents fatty liquids from hitting the coals beneath and releasing harmful emissions, and a user-friendly height adjustment mechanism raises and lowers the grate for further temperature control. 
This brilliant design helped it reached its $30,000 crowdfunding goal on Kickstarter in 24 hours. The first models are scheduled to ship in June, but you can pre-order the Primero Smart now for $1,331. If you just love the look, a basic model without the sensors is also available for $1,100.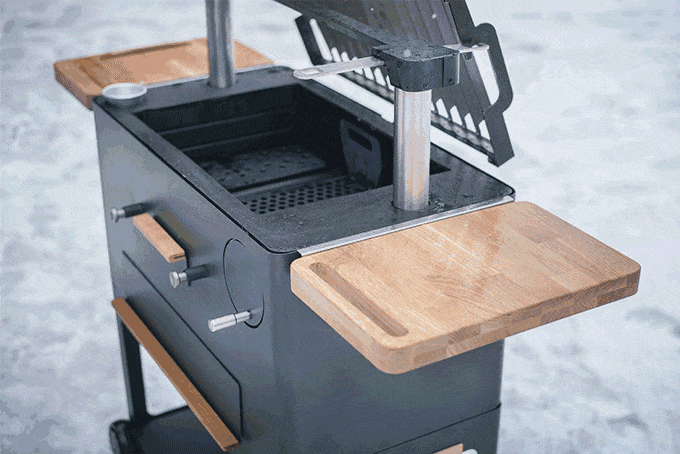 With summer just around the corner, there's no better time to purchase this sophisticated cooking machine.
h/t: Inside Hook