You Can Own an Xbox One for $2 a Month With 'Xbox All Access'
Video game deal of the decade?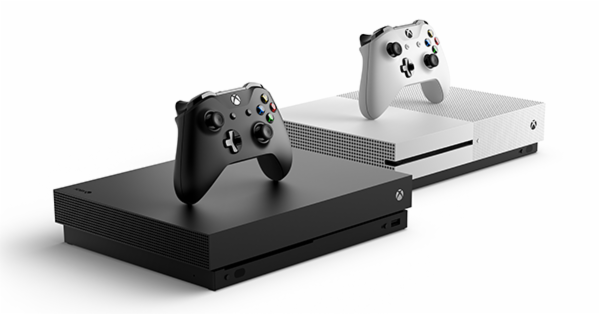 Microsoft
If you've been holding out for an unbeatable deal on Microsoft's latest-gen console, we've got great news. 
Microsoft is launching a subscription-only service called "Xbox All Access" that bundles either the Xbox One S or Xbox One X with Xbox Live Gold and Xbox Game Pass, all for a price that's significantly less expensive than purchasing each component separately. 
With no upfront costs, subscribers will pay a flat monthly rate to get either system with access to online multiplayer and over 100 games.
Venturebeat crunched the numbers and concluded that the Xbox One S plan especially is a steal. Because subscribers only pay $2 a month more than they would to purchase Game Pass and and Gold for two years normally, they are essentially paying just $2 a month for the console itself. 
Those who opt for the suped-up Xbox One X are also getting a good deal. Per Venturebeat, 
If you figure that Gold and Game Pass are $20 per month, you end up paying only $360 for an Xbox One X (at the monthly rate for Gold). Microsoft's powerful 4K console usually sells for $500.
The plans break down like this: 
Xbox One S+Game Pass+Xbox Live Gold: $21.99 per month
Xbox One X+Game Pass+Xbox Live Gold: $34.99 per month
Subscribers can cancel at any time, at which point they'll just have to pay the outstanding price of the hardware.
These awesome deals are only available in-store while supplies last, so head to Microsoft's website to find a participating location now. 
h/t: Forbes