10 Things We Learned About PornHub on the Adult Megasite's 10th Anniversary
We're all FREAKS.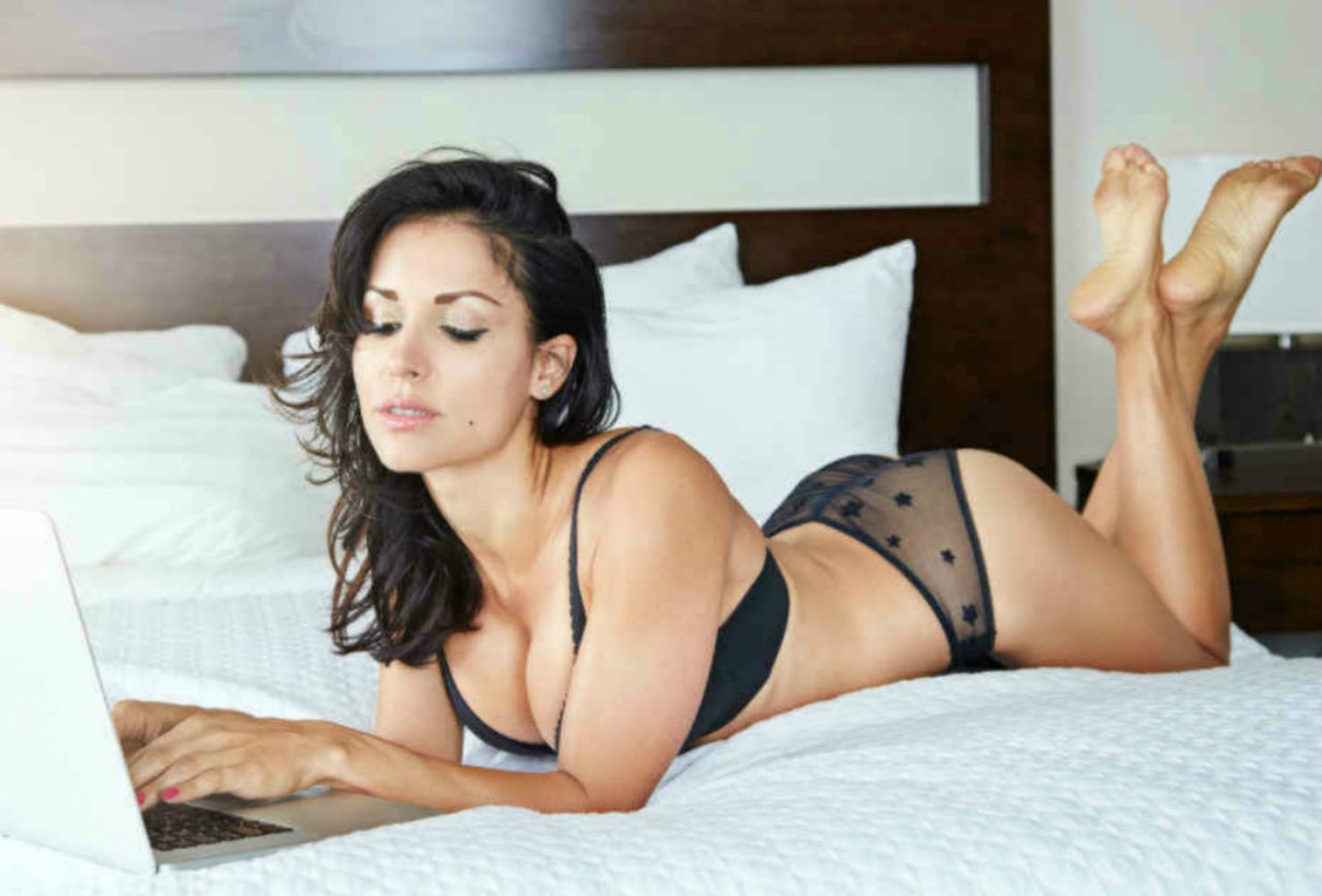 As we told you last week, everyone's favorite porn site, PornHub, recently celebrated its 10th birthday, marking one whole decade of helping the world get off.
And to celebrate the momentous occasion, PornHub's very own data analysts crunched some numbers from the past 10 years, and released some very disclosing information about how we all like to get off, which I then compiled into this nice list.
So, ready or not, here are 10 things we learned about Pornhub and the way people like to get off, in honor of Pornhub's 10th anniversary. 
1. The most popular porn category of all time is "Lesbian."
For starters, we know that the most popular porn category of all time is "Lesbian," because everyone loves girl-on-girl action. It's in our biology to love that stuff, or something.
2. We spend more time browsing granny porn than we do redhead porn.
On average, people spend 6 minutes and 37 seconds browsing the site's "Redheads" category, versus a solid 11 minutes and 13 seconds browsing  the "Old/Young" to find the perfect granny or old man porn to get off to.
3. Most of us prefer to rub one out when the clock strikes 12.
The most popular time to watch porn is at midnight. Why? I don't know. But I'm assuming it probably has something to do with being comfy in bed with nothing else to do. 
Plus, it just feels nice to show yourself some self-love before drifting off into the land of golden slumbers. 
4. We don't watch as much porn on Christmas Eve.
On Christmas Eve, traffic dips 45 percent, because Christmas is a chaste and holy occasion that's meant to be spent with family and loved ones. Besides, Santa knows if you're being naughty or nice.
However, traffic also spikes 34 percent above average on Christmas morning, because people only care about the chastity and holiness of Christmas for so long.
5. People love jerking off to elves around Christmas.
Speaking of Christmas, searches for "Elf" shoot up 464 percent around the holiday season, which is honestly kind of weird.
6. Valentine's Day isn't the busiest day for Pornhub.
Traffic dips 17 percent after 6 p.m. on Valentine's Day, probably because a lot of us are too busy trying to appease our girlfriends with flowers, sex, and chocolate-dipped strawberries. Or we're crying into a bottle of wine.
7. A lot of people love "Daddy" porn on Father's Day.
Father's Day is the day of the daddy, so it's not too surprising that searches for "dad" and "daddy" spike 1,361 percent.
8. Some of us are really into yoga porn.
In 2012, there was a sudden and inexplicable surge in searches for yoga porn…? Yeah, we still don't know why. 
9. Apparently, our porn habits keep up with current events.
When Kim Kardashian was robbed at gunpoint last year, "Burglar" become the second fastest-growing search category, along with searches for "Cuban maid" after Fidel Castro died last November.
Hey, we need to keep up with current events somehow.
10. Women in some states prefer big-dick porn more than others. 
Female porn-lovers search for "Well-endowed men" most often in Mississippi, DC, and Georgia, and least often in Vermont, Utah and Maine.
Well, I guess we know which states like the big boys.
H/T: New York Post