This $100 Million Beverly Hills Mega-Mansion is a One Percenter's Paradise
But it doesn't cost anything to peek inside.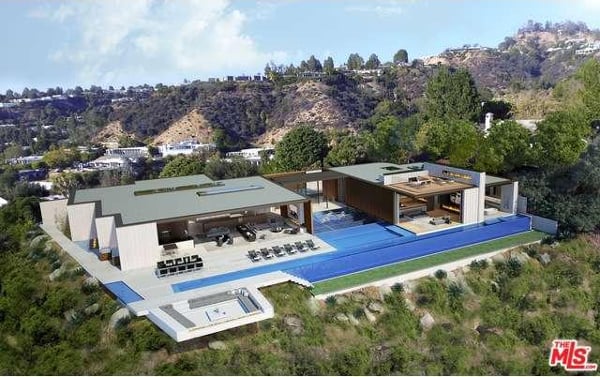 Intuitively, most of the uber-opulent floating paradises we cover are over-the-top yachts. But this particular water-themed Shangri-La happens to be a land-based compound, nestled in the ultra-exclusive Trousdale Estates realm of Beverly Hills. The asking price just for the acre of land plus the plans is $35 million. To actually build it will cost you another $65 million.

Developed by veteran designer Michael Palumbo with plans by Shubin + Donaldson Architects, the jaw-dropping single family home offers a flowing layout mixing glass and permeating water features throughout, including a 140-foot vanishing edge pool that runs the length of the estate.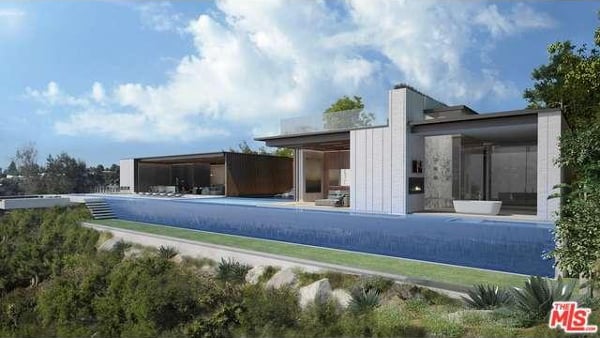 Beyond the pools are an uber-rich entertainer's wet dream, with a bowling alley, lounge, nightclub, bar, theater, salon and gym. And when you retire from hosting for the evening, it's to a 3,100-square foot master suite, the crown jewel of the 7-bedroom, 14-bathroom, 24,500-square foot mansion.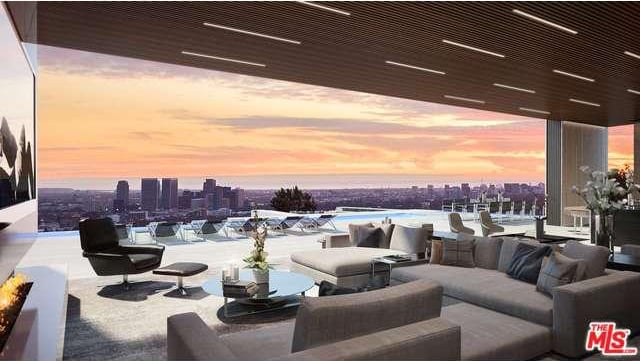 With panoramic views from downtown Los Angeles all the way to the Pacific Ocean, it's hard to imagine ever getting bored of looking out from this ultimate West Coast catbird seat. 
But if you're interested in obtaining this Billionaires Row address, it'll take a couple of years to build. Just something to keep in mind as you fill out our invite to your Superbowl 52 (or perhaps 53) party.