This Outrageous 350-Foot Superyacht Comes With Its Own Private Beach
Definitely the sickest boat of the summer.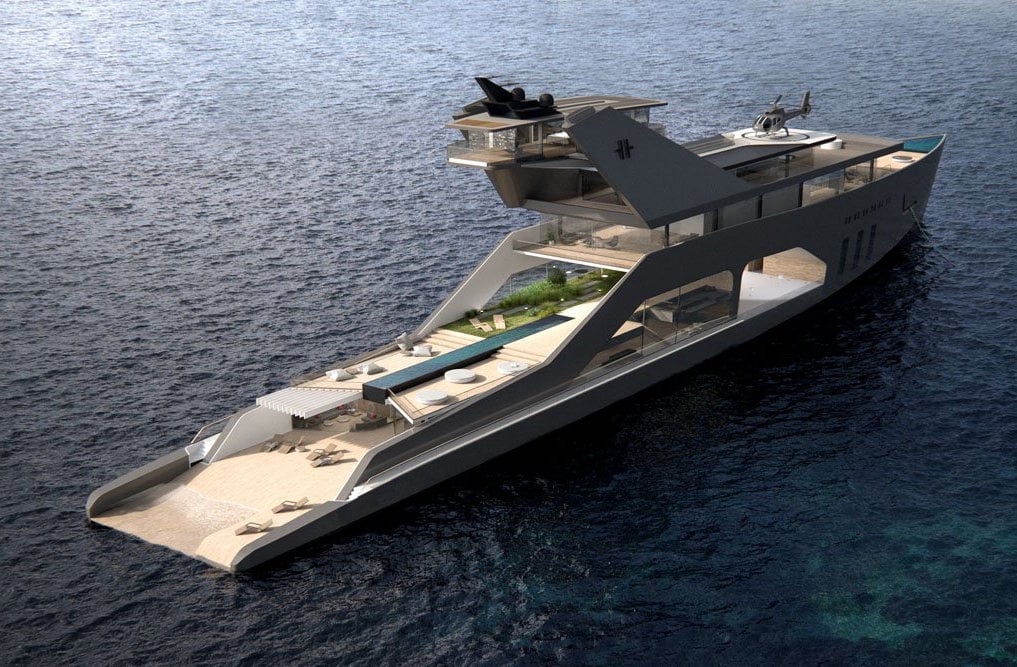 These days it seems like no superyacht worth the name is complete without a beach club that would put St. Tropez to shame. The latest contender is a 350-foot behemoth from Norway's Hareide Design that has more outdoor space than it does interior.
Dubbed the 108m, referring to its metric length, the fantastical floating mansion features a sprawling garden, private beac, two swimming pools and a double-story "Grand Hall" with a floor-to-ceiling wall of glass.
Boasting a "unique combination of elegance and modernity of Scandinavian design," the yacht's seamless indoor-outdoor experience and connection to nature make it truly one-of-a-kind.
The nature-friendly theme continues on the inside with numerous plants providing a biosphere-style vibe.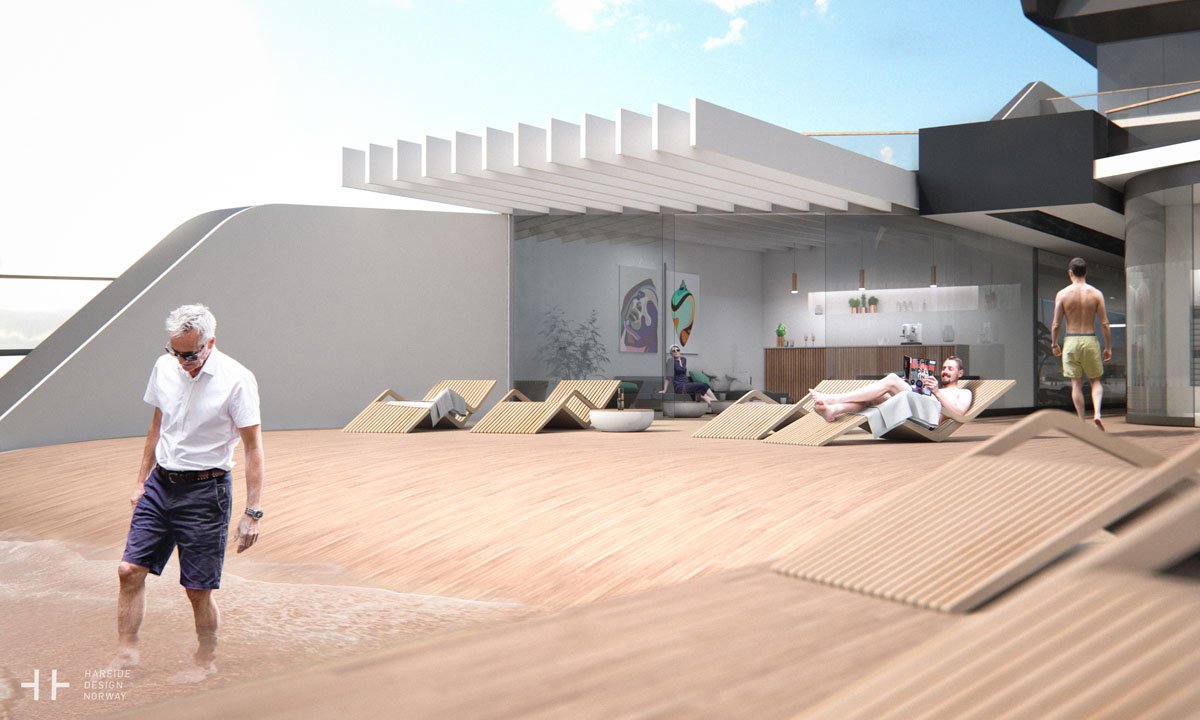 On the upper deck, the garden and infinity pool would be right at home in the backyard of an opulent estate. 
And inside the Grand Hall is a multiuse space ideal for performances or parties with its clear glass wall provides stunning views of the surrounding sea.
The yacht is powered by over 3,000 square feet of solar panels that could propel the yacht at low speeds, with a hybrid diesel-electric engine kicking it at higher ones.
No points for guessing which one we'd choose….
H/T: Business Insider