Watch This Hilarious Army Surveillance Video of a Couple Caught Having Sex in a Convertible
"She's going up and down on him."
Getty Images
https://www.youtube.com/watch?v=MT2n9I2U_uI
During a routine mission near the Joint Readiness Training Center at Fort Polk, Louisiana, an army surveillance helicopter hit the jackpot when it picked up some truly hysterical footage, as seen in the video above. 
The black-and-white clip's grainy resolution leaves a lot to be desired, but there's no denying that it's clearly a randy young couple having sex in the back of a convertible. 
But what makes the clip truly hilarious is the back-and-forth banter between the crew aboard the OH-58D Kiowa Warrior helicopter and other Army personnel. 
"That's a chick," someone says over the radio.
"Ah, roger," comes a response.
"What's she doing?" somebody from the chopper's two-man crew asks.
"She's going up and down on him," the other declares.
"I swear to God man, this shit is just… incredible," says another crew member.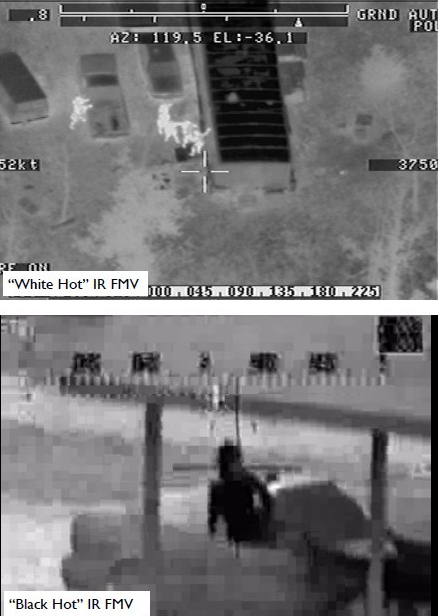 As time elapses, the crew begins to wonder if this the the type of thing they need to report to higher-ups. 
"Uh, we've got activity out here, but I don't think we need to report it," someone says. 
"What do you see?" someone else responds.  
"Um, it appears to be fornication in a convertible." 
If you're not already laughing your ass off, there's another funny facet to this story. 
Although the video was recorded back in 2005, the National Guard included a still image from the video as an example of the OH-58's surveillance gear in their 2013 edition of its Incident Awareness and Assessment Handbook, a copy of which was obtained by War is Boring under the Freedom of Information Act. 
Above is the accompanying image to the entry in the National Guard's handbook. And here's the description, via War is Boring: 
"The OH-58 entry has two accompanying pictures. The chopper's infrared cameras can present hotter areas in "white" and colder areas in varying shades of gray to black — or vice versa." 
"The "white hot" still appears to show troops or police taking up positions outside a building. The "black hot" image is clearly a screenshot from the infamous Fort Polk video."
Maybe this is what Edward Snowden was so worried about.  
h/t: Motherboard