The 6 Best Erotic Toys For Kinky 'Fifty Shades'-Style Sex
Here's how to bring some BDSM into the bedroom.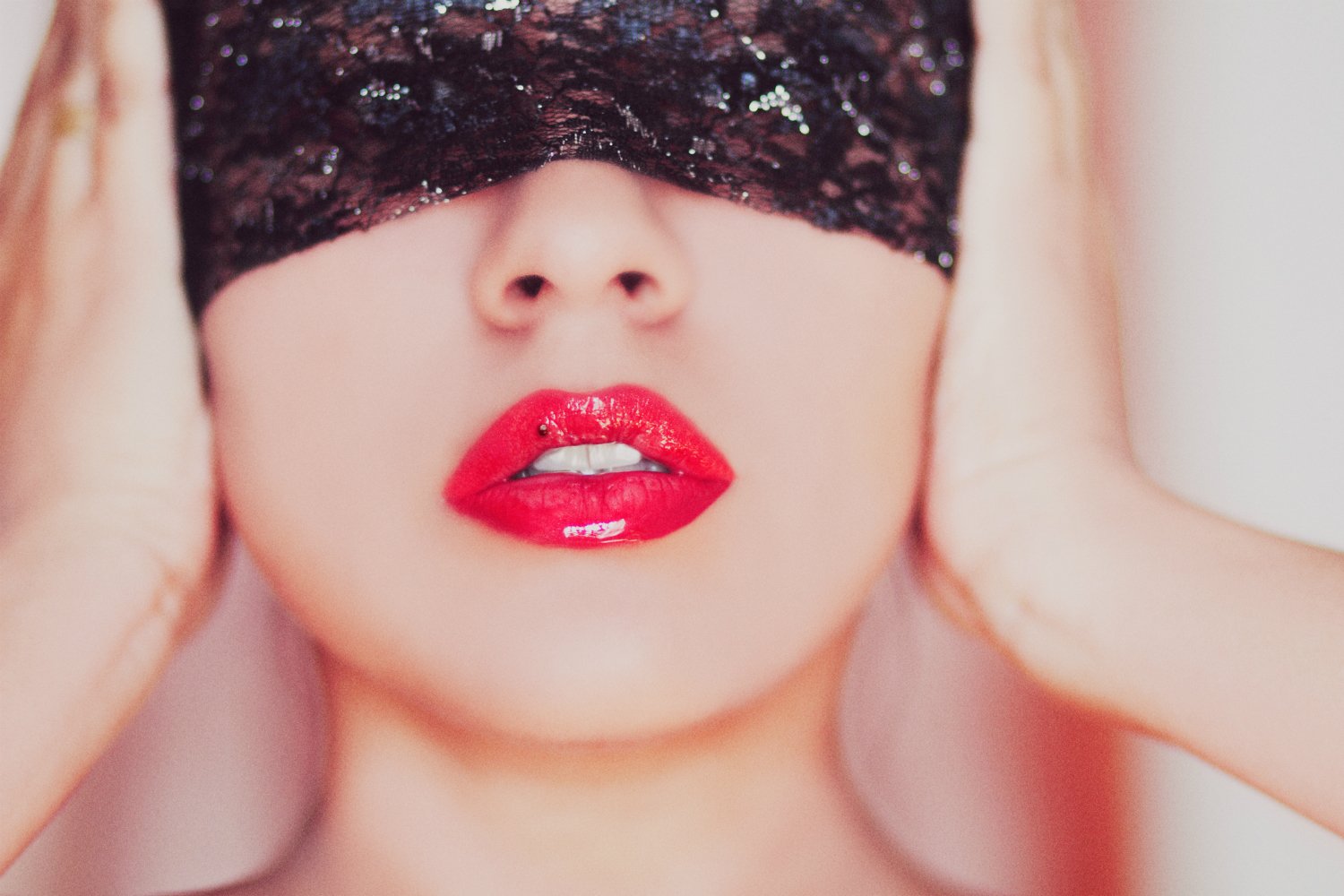 No doubt you've heard about Fifty Shades Darker, the second installment of the Fifty Shades trilogy, starring Dakota Johnson, Jamie Dornan, and a bunch of hardcore sex toys.
In case you haven't had time or the desire to see the soft porn movie, let me fill you in on what happens. Anastasia Steele a.k.a. Dakota Johnson, starts hooking up with billionaire and certified kink-master, Christian Grey, again, after she couldn't take his sadistic tendencies in the first movie.
Anyway, there's some bullshit 90's-style drama with Kim Basinger getting a drink splashed in her face because she's a salty-ass cougar who can't let go of the past, there's something about a former lover holding a gun, and most laughably, there's an absurd scene about a helicopter crash that is literally so bad that everyone in the audience was audibly laughing.
And obviously, there are many, many kinky sex scenes involving restraints, Ben Wa balls, and blindfolds.
Compared to the rest of the movie, those sex scenes were actually good, and they inspired me to put together a list of 6 incredible BDSM sex toys for some of the naughtiest sex you'll ever have.
Enjoy.
1. Cleo Snake Nipple Clamps
Surprise your lovely lady with these sexy nipple clamps disguised as an exotic and beautiful necklace, inspired by Cleopatra. I mean, she probably adored nipple clamps. Queen of the Nile and of nipple clamps.
Maybe Julius Caesar used them on her. Or maybe Caesar was super vanilla and Mark Antony was the kinky one. Either way, she'd be very proud of this naughty necklace/nipple clamp combo.
Get it here for $117.00.
2. Bristols 6 Gypsy Rose Nippies
You know what's kinky in the bedroom? Nipple tassels. 
Get them here for $35.00.
3. La Senza Handcuffs
Sure, whips and bondage tape are cool and all, but handcuffs are even better. Especially if they have rhinestones on them, like these handcuffs from La Senza. Ladies love bedazzled things.
Use them to bind her hands behind her back, or cuff her to the bed. You can even cuff her to the door, or the shower curtain rod, or something, if you're feeling extra kinky.
Get it here for $19.95.
4. LELO LUNA Beads Noir
In Fifty Shades Darker, we see Dakota Johnson go to a masquerade ball wearing Ben Wa balls, and she's on the edge of an orgasm throughout the entire event, courtesy of said Ben Wa balls. Sounds hot, right?
That's why you should do something like that with your leading lady. Try these LUNA Beads from LELO, for "subtle, prolonged pleasure you won't find anywhere else." Don't mind if I do!
Get them here for $44.90.
5. Sensua Suede Whip
Even if you're not into latex bodysuits or freaky butt stuff, leather whips are always a fun and relatively tame segue into BDSM. The point of whips isn't to lash her ass until she kindly asks you to stop and never, ever do that again, but rather to give her a couple of light strokes (even gently enough to tickle) to lead to some insanely passionate sex.
Get it here for $54.90.
6. Trojan Arouses & Releases Lubricant
Lube makes everything feel ten times better, so don't even try to deny it. Ever put a drop of lube inside a boring condom? If you haven't, you better try it. You won't be sorry.
That said, no sex session lives up to its full potential without a little bit of lube. And if you're not a believer in lube, just wait until you try Trojan Arouses and Releases. Just a couple drops, and you'll be in slippery sex heaven.
Get it here for $14.97.
Have fun, my kink-loving friends.