Ben & Jerry's New Cereal Milk Ice Cream Just Might Be the Ultimate Stoner Snack
Epic.
BenJerry.com
It was amazing enough when Ben & Jerry's was poised to come out with a bourbon-flavored ice cream, but with this new innovation the Vermont-based ice cream makers may have outdone themselves.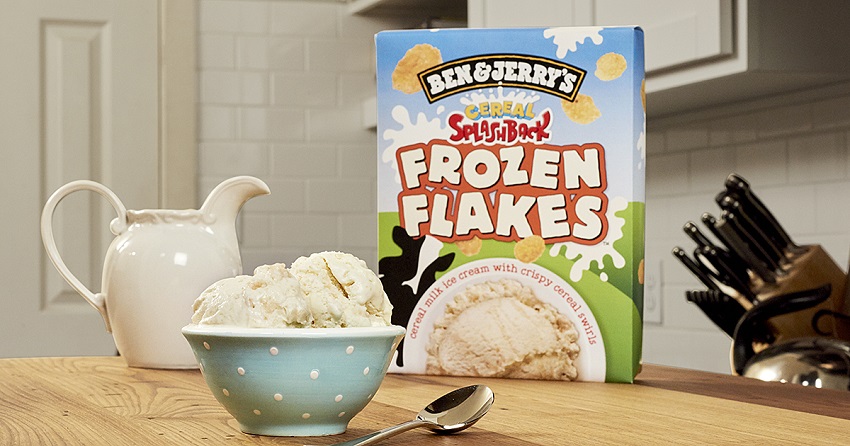 Taking their cue from nostalgia for Saturday mornings spent eating cereal in front of the TV watching Scooby Doo, Saved by the Bell, or Dexter's Laboratory, Ben & Jerry's has crafted three "Cereal Splashback" flavors of ice cream: Frozen Flakes, Fruit Loot, and Coco Loco. 
The company even put together a retro-tastic spot for the treats that really gets the spirit right—especially for anyone who can vividly recall the heyday of all those great cavity-creating morning breakfast treats. 
There's one big drawback for anyone whose mouth is already watering at the prospect of a massive bowl full of Fruit Loot or Frozen Flakes after dinner tonight: You will have to live close enough to a Ben & Jerry's scoop shop to, as there's no word that we'll see any of these behind the glass door in the frozen treats aisle at the supermarket any time soon. 
It's worth it if you've got a shop nearby, though—just don't wear your Star Wars pajamas there.