The 5 Best Sex Toys To Use In The Bedroom
Blow her mind with these tempting tools.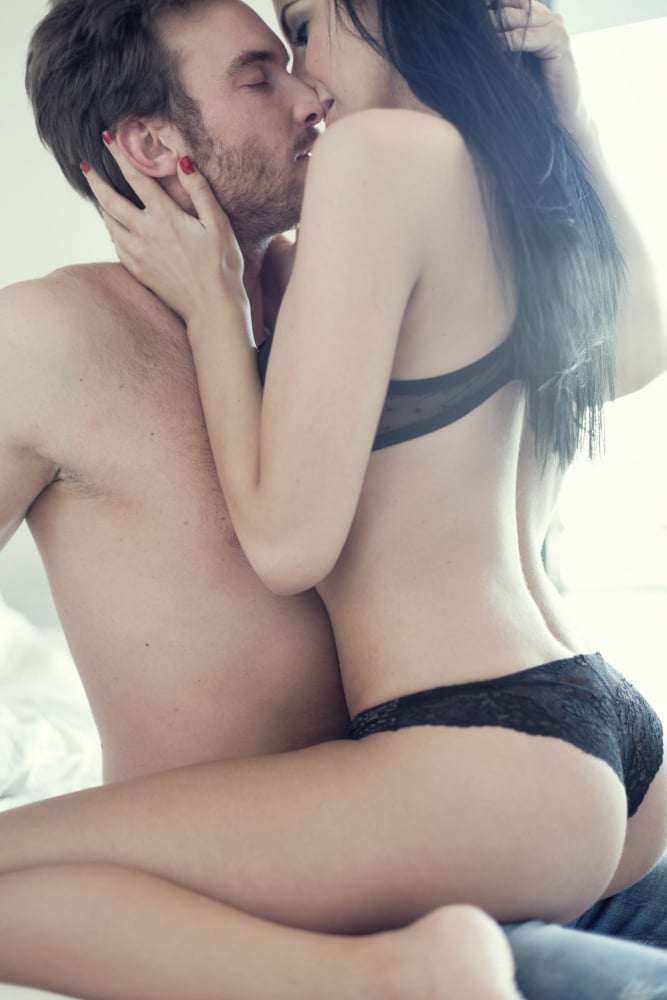 Even the most passionate couples eventually need some excitement and novelty in the bedroom. Different positions? Tried 'em all. Sex in the kitchen? Old news. Butt stuff? Hmmm, that depends…so what else is there to do?
In situations like this, sex toys are often the best way to spice things up in the bedroom, yet they often don't get the attention they deserve. That's why we're here. 
We've rounded up the five best sex toys to introduce to the boudoir, for some of the best, most passionate, toy-packed sex you'll ever have.
Bondage Tape

We already know that most people are a little kinky (thanks, science),and what better way to start experimenting than with some bondage tape? Sure, belts and ropes are cool too, but this shiny, sexy 'tape' is even better. It's actually not sticky at all, but it sticks to itself, plus it's reusable! Tie her hands behind her back, bind her to the bed, or hell, even have her tie you up. It's hot. Get it here for $6.99.
LELO Tiani 24K

For the more luxurious kinks, try out the LELO Tiani 24K, which is a best-selling couple's vibrator. Plated in 24 karat gold, your lovely lady pops this baby in, and you get to control the intensity thanks a handy little remote. The vibrations not only make her orgasms so much more intense, but it also makes things way hotter, and way better for you, too. Get it here for $399.99. It is gold, after all.
Hitachi Magic Wand

Don't let the huge size intimidate you, because this is one of the best vibrators money can buy. Seriously, porn stars swear by it, and they know what they're talking about when it comes to sex.
Most women can't orgasm from penetration alone, so a little extra help from a Hitachi never hurts—and it can definitely make things a little more fun. Trust us. As porn star Charlotte Cross says, "Put a Hitachi right on your pussy…you'll come." So you should do the same for your lady. Put a Hitachi right on her pussy….she'll come. Get it here for $59.95.
LELO Tor 2

Basically a cock ring, the LELO Tor 2 intensifies every sensation for you, all while hitting her sweet spot with every thrust. Plus, it's waterproof, so you can take this little guy in the shower for some seriously wet 'n wild sex. "Allow your passion and the sensations to overwhelm you, then enjoy the afterglow," it says on the LELO website, which you'll definitely be doing with the help of this tiny but mighty sex toy. Get it here for $139.99.  
Bijoux Melt My Heart Massage Candle

Try to think about a time when a sexy full-body massage hasn't led to sex. You can't, because it always leads to sex. That's why though technically not a sex toy, this delicious candle is one of the best things you can buy for your sex life. First, you light the candle and it fills the room with an enchanting dark chocolate and citrus scent, then you can use the melted 'wax' (which is actually just oils) to give your girlfriend a sensual rub down. The oil is also edible, so don't be afraid of some tongue play after. Get it here for $20.
There you have it, my friends. The best sex toys for both your pleasure, and hers. Just don't forget the lube.