Bull Riders, Brazilians and Buckle Bunnies: The PBR Tour Takes Manhattan
What happens when the Professional Bull Riders "Monster Energy Buck-Off" invades Madison Square Garden?
It's a Saturday night in New York City, and Madison Square Garden smells like shit. 
No, it's not the Knicks reverting to last year's quality of basketball where they lost a franchise record 65 games. This stink is the real deal – actual bull crap. That's because the World's Greatest Arena has been taken over by the Professional Bull Riders tour, better known as the PBR. 
Tonight is the Monster Energy Buck Off, the second of 27 stops of the 2016 Build Tough Ford Series, the sport's premiere tour. Thirty-five of the top riders from five countries are here to see if they can ride the planet's scariest bulls for more than eight seconds. 
I've come with my pal Anthony Carrino, Jersey City native and co-host of the popular HGTV show Kitchen Cousins. Bulls, beers and cowboys in the Big Apple? The "Toughest Show on Dirt"? How could we pass it up? "It's 2,000 pound animals going against 150 pound humans," says Carrino. "That's pretty badass!"
The scene inside the Garden is pretty badass as well. The stands are almost at capacity, brimming with urban cowboys in their Stetsons and Wranglers, groups of bros chugging Buds, couples, families, and gaggles of "buckle bunnies," busty, bleached-blonde groupies in PBR t-shirts and tight jeans hoping to cozy up to a pro rider. A palpable electricity fills the air. Backstage, the riders can sense it too. 
"I feel like the crowd here is ten times better than other places we go," says J.B. Mauney, two-time (and reigning) PBR World Champion. "I get it. At most other tour stops they see bull riding all the time. Here it's rare. The fans get into it more whether it's a mediocre ride or great ride."
A few minutes after 7 p.m. the Garden lights dim. Red and white lasers swirl and a baritone voice pumps from the speakers. "New York City! Are you ready for the best bull riders in the world? It's going to be one hell of a night!" Mortars explode. Fountains of sparks fly upwards. The Garden floor, now a carpet of dirt, is alight in flames, spelling out the letters "PBR."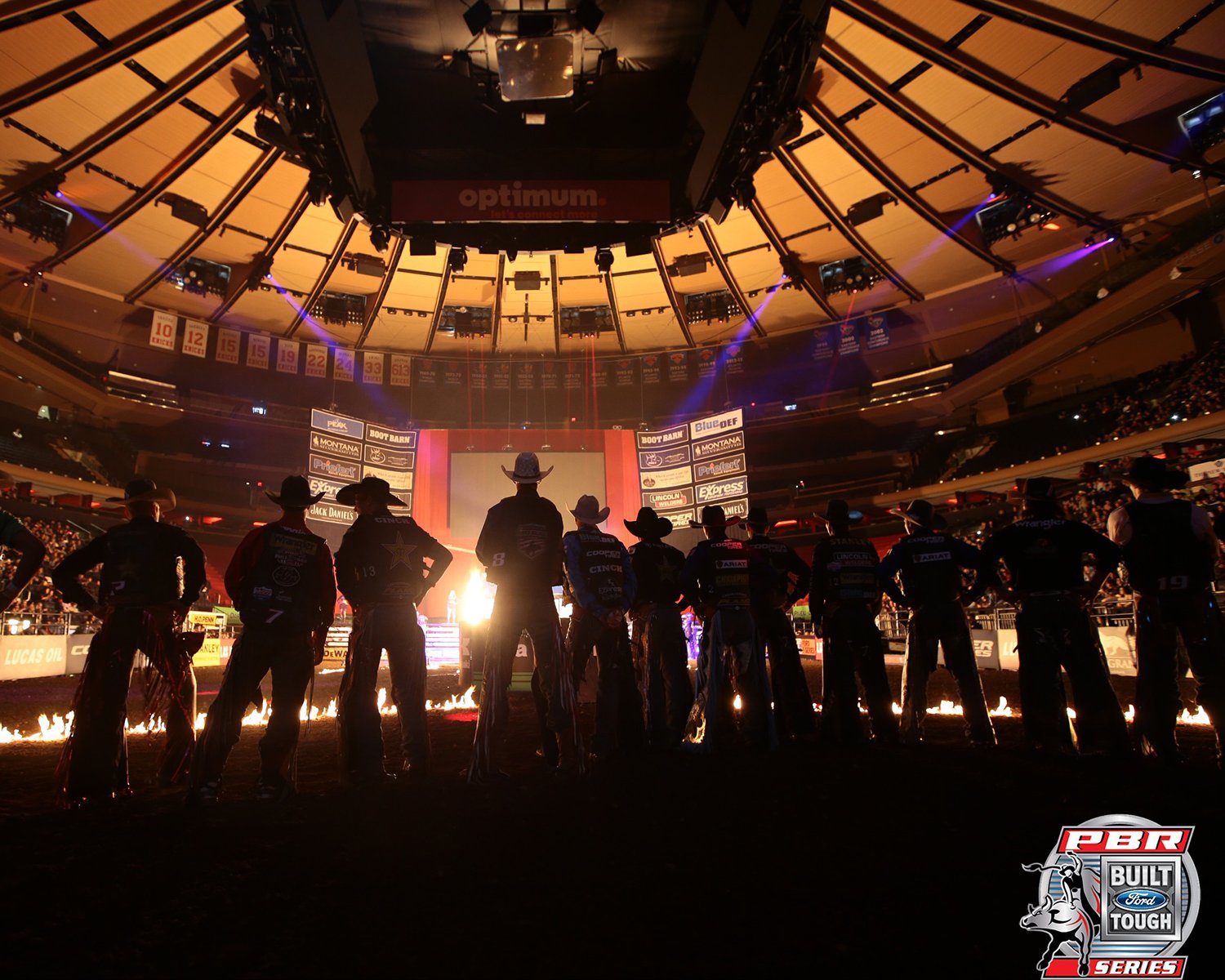 One by one the riders are introduced, each wearing a cowboy hat, jeans and frilly leather chaps. While the American PBR stars like Mauney might have thick accents, bull riding is no longer just a good ol' boy pastime. Founded in 1992, the PBR awards more than $10 million in prize money annually, and last season Mauney became the sport's $6 million dollar man. It's gotten so popular that this past April the PBR tour was bought by entertainment behemoth WME/IMG.
As the riders' amass on the turf, however, I'm noticing something else. For every Kasey, Cody and Gage, there's a Cristiano, Paulo and Silvano. That's because the PBR is as much a Brazilian sport as a U.S. one. In fact, it might more Brazilian than American. Six of the past ten PBR world champions have been Brazilian and six of the current top fifteen riders – including the top four – are from the South American country much better known for its soccer stars. 
But fans hoping for a trash-talking rivalry will have to look elsewhere. "The competition is against the bull not each other," says Mauney. "Sure, people come up to me and say, 'you gotta beat them Brazilians.' I say, 'they're just trying to make a living.' They put on their pants the same way I do.'"
As soon as the first round begins, it's obvious that the true stars of the PBR aren't on two legs. It's the male Bos taurus, i.e. the bull. Manic machines of pure fury, they storm out of the gate with homicidal intentions. Tonight's beasts have names like Love Potion, Percolator, Slick Rick and Lieutenant Dan.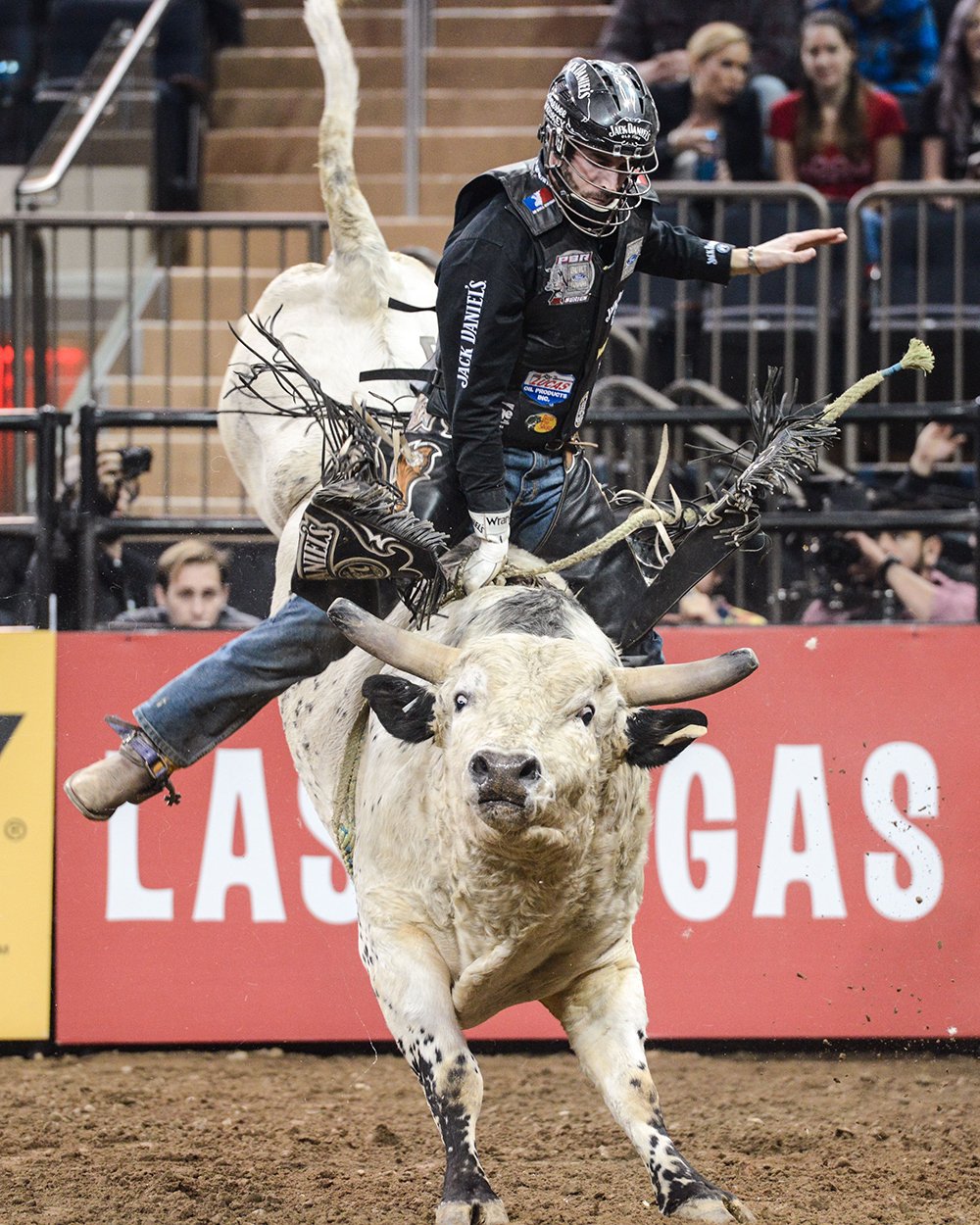 With one well-timed buck they are capable of breaking all the major bones in a rider's face, as the 1,900-pound Bodacious, arguably the most famous bull in PBR history, did to Tuff Hedeman in the 1995 World Finals. It's not a surprise that a 2007 study by the International Federation of Sports Medicine declared bull riding the most dangerous organized spectator sport in the world. 
"I can't remember the last day I woke up and something didn't hurt," says 27 year-old rider Reese Cates. He shrugs. "That's the nature of the game."
That "game" wows the Garden fans. A chorus of oooh's and ahhh's goes out every time the gate opens. Each rider receives a round applause, although the hearty cheers go out for those who hang on for more than the requisite eight seconds.
"Great score!"
"That's a pretty bull."
"Oh no!!" shouts a woman when a rider is flipped into the air like a cat toy.
"It's pretty interesting," says Liz (who only gave her first name), a well-heeled woman seated in front of me. "I thought I'd feel more sorry for the bulls."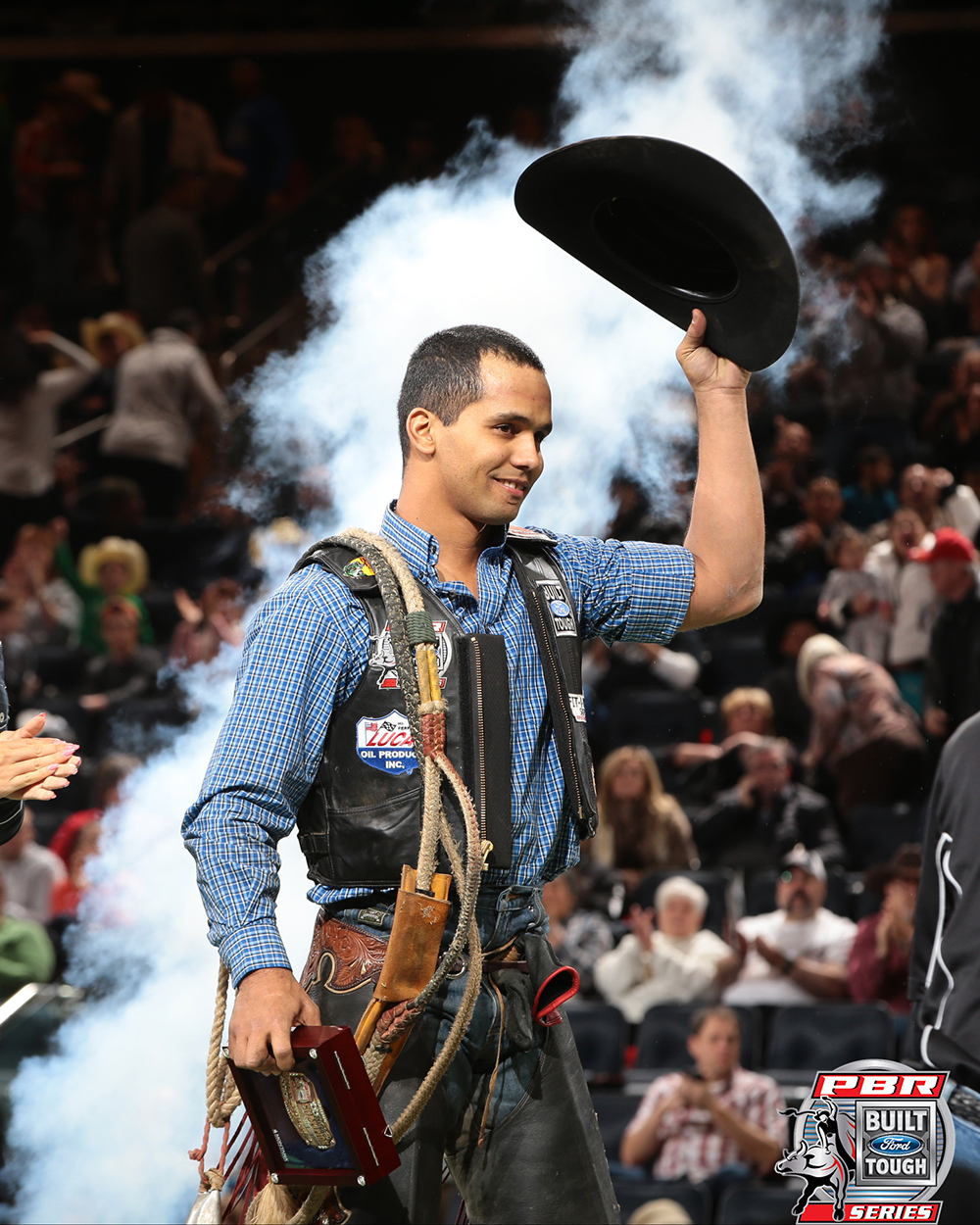 After three hours of amped-up adrenaline, loud rock music and pissed-off bulls, the lights go up. We make for the exits. The following night (of the three day event), it will be the Americans I'm feeling sorry for. Brazilians dominate, taking the top three Monster Energy Buck Off spots, highlighted by winner Paulo Lima's 4-4 effort (four attempts, four successful rides). 
Along with a six-figure check, Lima leaps to the top of the PBR standing. "Every bull rider has a dream to win a championship," says Lima through a translator. "I'm happy." So too, are New York City's bull-riding fans.