Dating App Bumble Just Banned Guns From User Profile Pictures
"It's the right thing to do."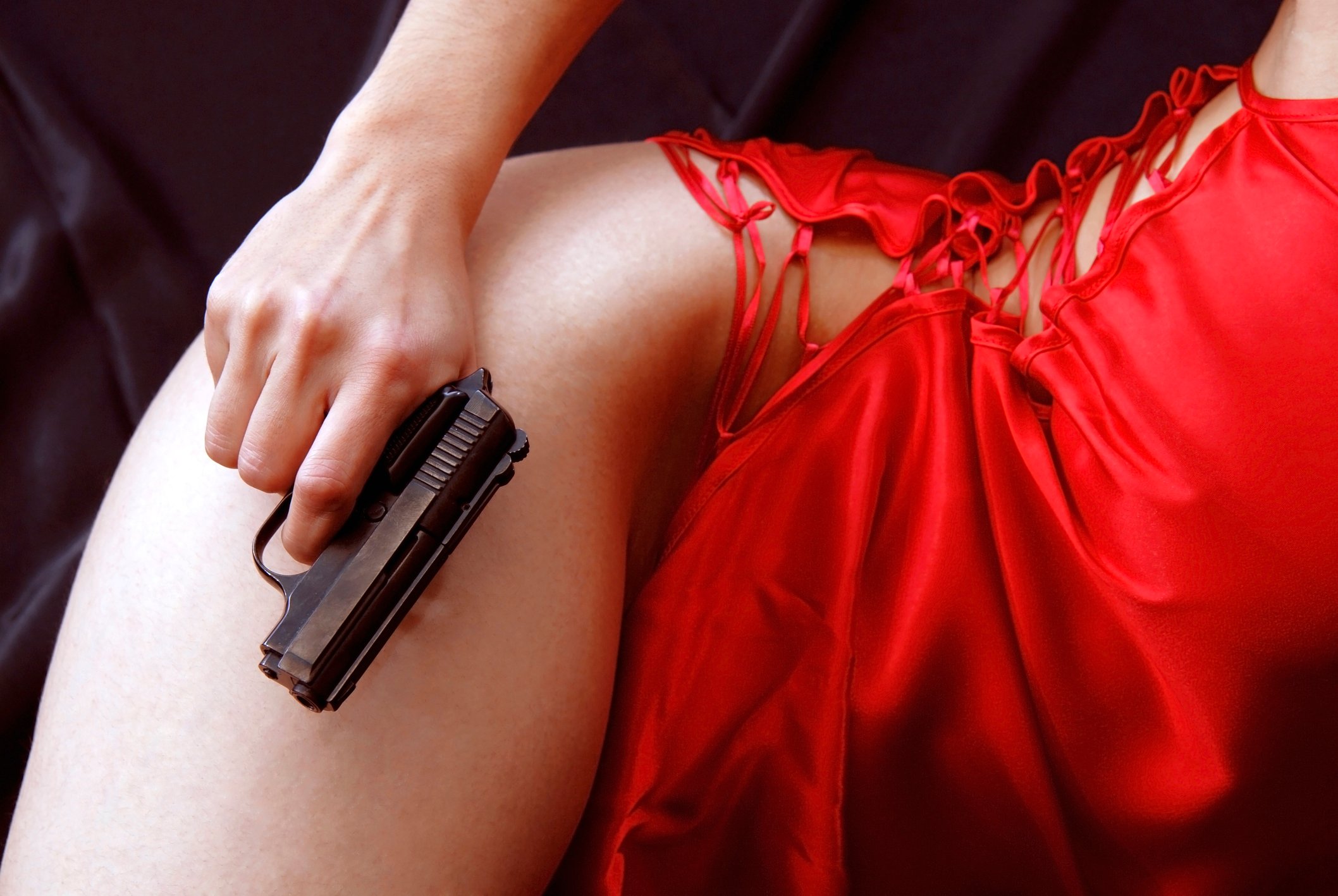 In the wild, wild world of online dating, there are certain kinds of pictures users tend to dislike, including the cliché "I went to Thailand and rode an elephant" photo, the "Look at this trout I caught all by myself!" photo, and of course, the "Casually flexing in the gym mirror" selfie. Gross.
But there's one more type of dating app profile photo that's especially controversial these days: The gun picture. 
In light of the unfortunate gun violence that's been sweeping the nation lately, the dating app Bumble recently announced in a blog post that they're making firm policy changes thereby banning guns across the platform, and will no longer allow guns in profile pictures.
In the blog post, the company stated they'd be moderating all new pictures uploaded to the app, and will work to remove any previously uploaded photos that contain firearms.
The CEO of Bumble, Whitney Wolfe Herd, also revealed that the moderation team will take down any pictures that show other weapons, such as knives, though this new policy won't include users who are in the military or law enforcement and are wearing their uniforms.
"This is not super black and white," Herd told the New York Times. "It's a very tricky battle we've chosen to take on, but I'd rather pursue this than just ignore it.
"We just want to create a community where people feel at ease, where they do not feel threatened, and we just don't see guns fitting into that equation. This is not politically driven decision, nor a decision driven by hatred of people's personal beliefs or choices. Not everyone's going to love us for it, but it's the right thing to do."
Clearly, Herd was right when she said not everyone would love this ban. Those who were unhappy with the decision to ban guns from the app took to Twitter to voice their opinion:
But the gun pictures allowed us to rule these men out immediately…which was actually a gift. Now they're being forced to hide who they really are…so my chances of unknowingly ending up on a date with a gun nut actually increases. This wasn't well thought out.

— Dr. Betty (@observanttruth) March 6, 2018
https://twitter.com/CassandraRules/status/970847012542472192https://twitter.com/X0elizabethX00/status/970836300856266752
But as much as some users disliked the ban, others thought it was a great idea. 
https://twitter.com/CharlotteAlter/status/970827434202484736
H/T: New York Times