Cabo San Lucas Just Got a Beautiful New Boutique Hotel
Enjoy your next Mexican getaway in lavish style.

Hotels in Cabo can be lots of things – beautiful, opulent, romantic, and often tequila-soaked – but until now "cool" wasn't really one of them. Enter The Cape, opened a few months ago by Thompson Hotels, the NYC-based company known for super-stylish, one-of-a-kind properties. 
The Cape, on the Cabo San Lucas end of the peninsula, immediately sets itself apart on account of its modernistic architecture, refreshing in and of itself in an area where endless variations on mediterranean and hacienda style dominate the landscape.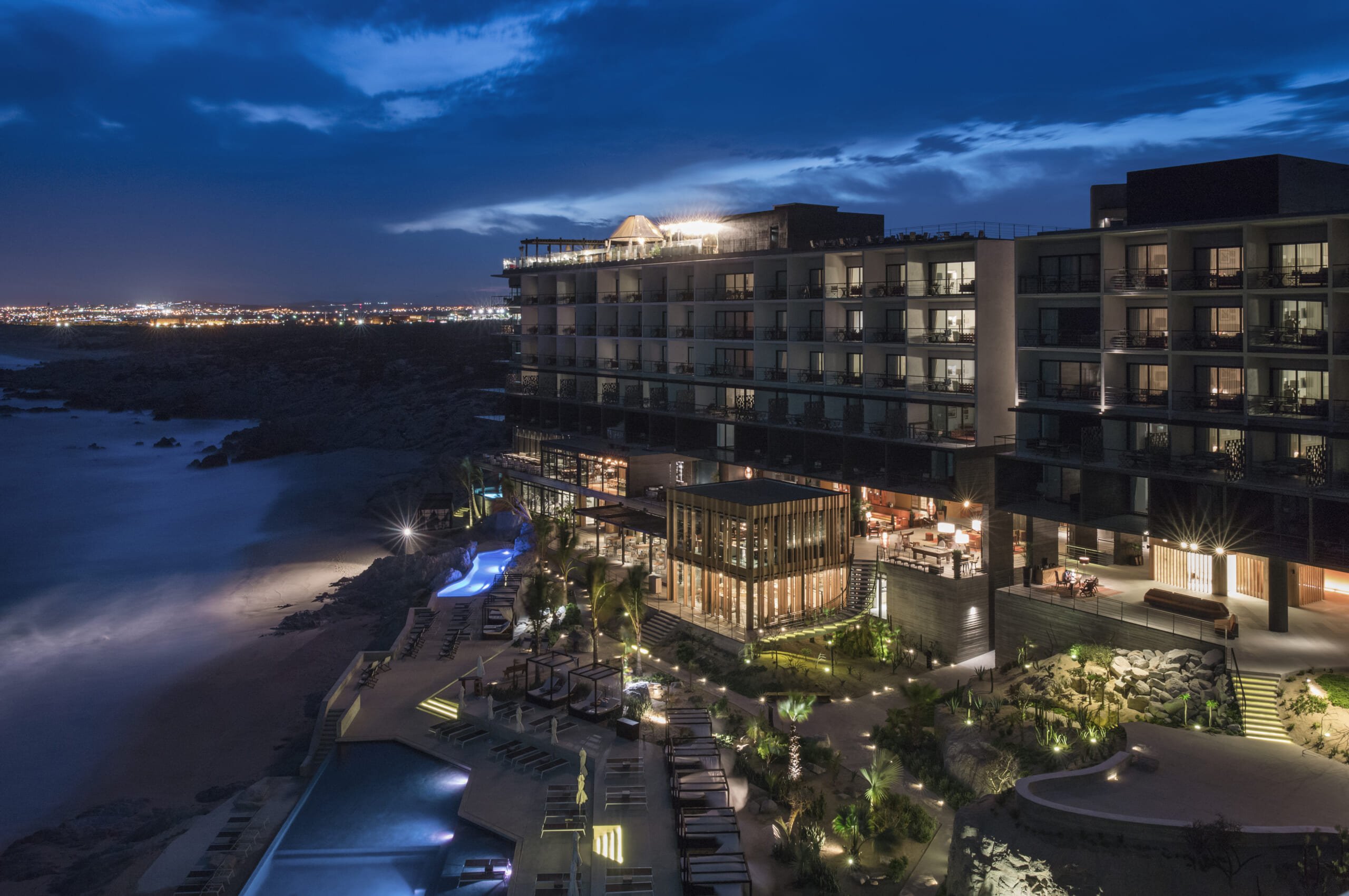 Visionary Mexico City architect Javier Sanchez designed the property, with three buildings centered around a pool and beach club, with a "1960s Southern California-meets-Baja" aesthetic, and it really works. Metal, wood and concrete create a contemporary feel and play off the crashing surf and rock formations on its choice bit of coastline.
Sanchez also managed it so every room and vantage point overlook the ocean, the iconic Cabo stone arch ("El Arco") and the Bahía San Lucas horizon. James Bond, who also picked Mexico for his last film, would feel perfectly at home at The Cape, martini or margarita in hand. 
The interior design echoes the nouveau-vintage cool vibe, especially in the lobby and Glass Box bars, the only rooftop lounge in Cabo San Lucas, and Manta, the super-sexy Mexican–South American–Japanese restaurant helmed by famed Mexican chef Enrique Olvera.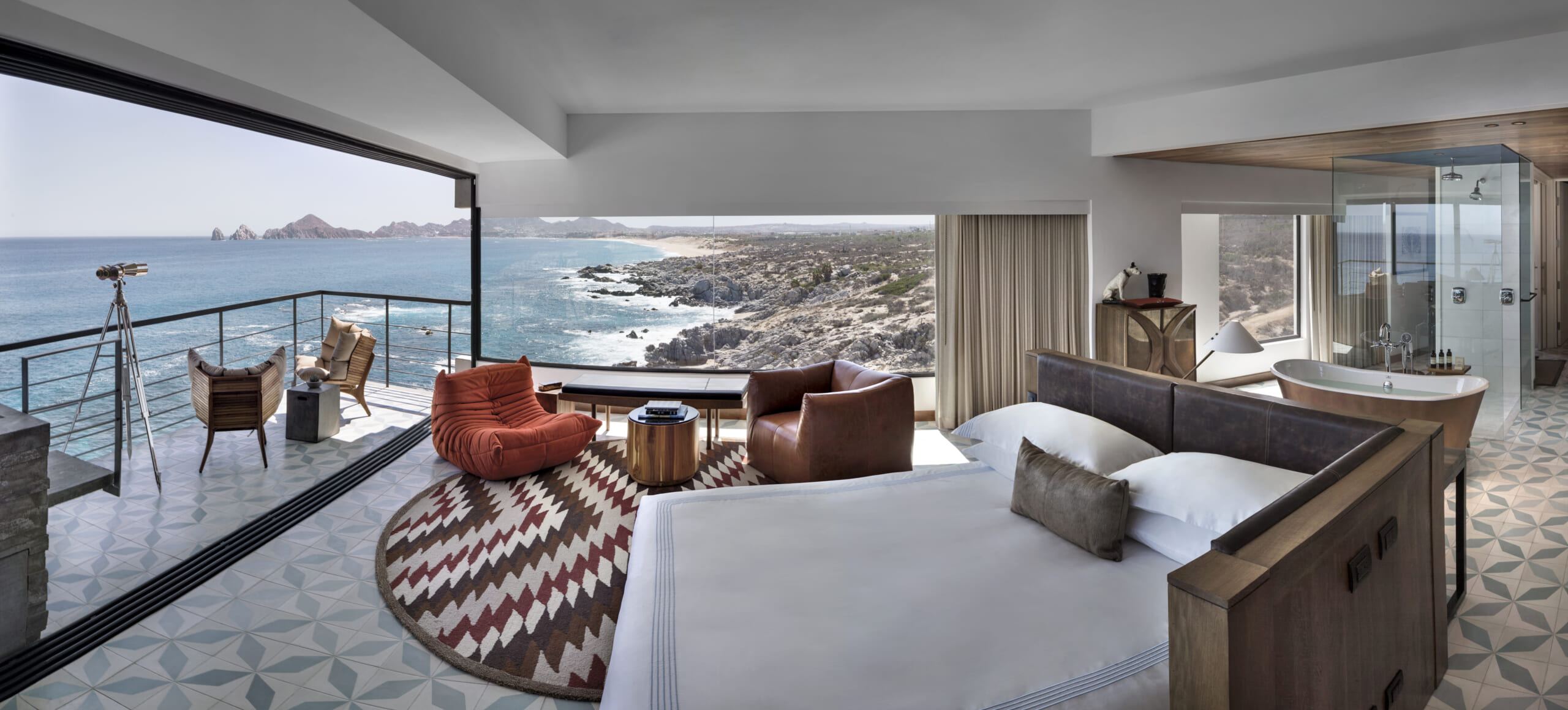 The rooms and suites, which all feature private balconies, are equally elegant, boasting leather headboards, handpainted tile floors, great artwork and well-stocked mini bars made to look like vintage travel trunks. 
Upon arrival, heed our advice and do the following: skip the tequila and order an artisanal mezcal at one of the hotel's swim-up bars, where you can expect to encounter lithe, tanned lovelies languidly quaffing glasses of sauvignon blanc. It's the right thing to do.