Behold, The Caribbean's First Over-The-Water Luxury Suites
These gorgeous glass-floored pads are Jamaican us crazy.
The Caribbean finally has its first over-the-water luxury suites thanks to Sandals Royal Caribbean in Montego Bay, Jamaica, which just unveiled the posh accommodations at $4,300-per night and up. 
Slated for availability starting in November, they are designed in the Tahitian style, complete with glass floors and thatched roofs.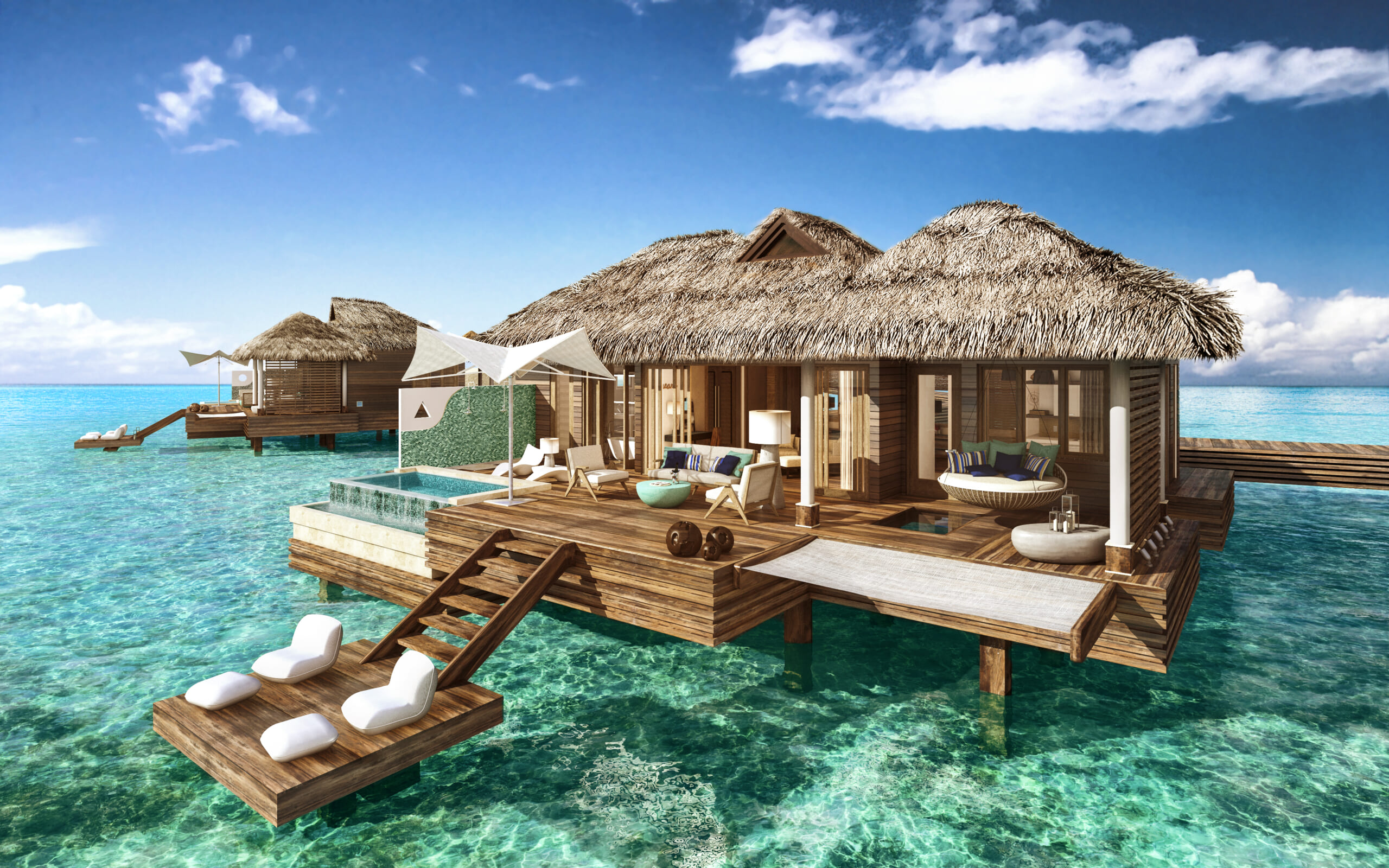 The stunning suites also feature floating water hammocks, private infinity pools, two outdoor showers and private docks for lounging or tying up small boats. 
Each villa will also be serviced by its own personal butler (naturally), trained in accordance to the exacting standards of the Guild of Professional Butlers for the utmost in personalized attention.
Stylish king-size beds made from teak adorned with soft Egyptian linens and plush pillows are perfect for falling asleep while listening to the ocean – or whatever it is you and your comely companion feel like getting up to.