This Woman Was Rescued By Firefighters After Getting Trapped in Her Chastity Belt
Who else would you call to rescue a kitty?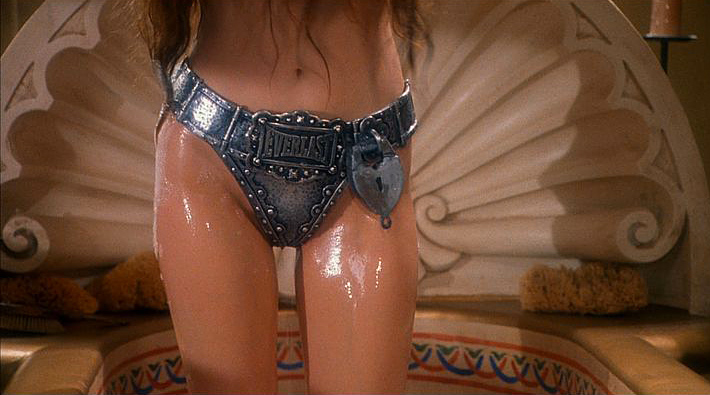 A 60-year-old woman in Padua, Italy, who somehow missed the news that the Renaissance ended 500 years ago, put on her iron chastity belt and accidentally lost the key on Sunday, the New York Daily News reports.
With the huge iron girdle (complete with impenetrable padlock) keeping her crotch safe, the unnamed woman did what any rational person would do: she strolled down to the her local firehouse and begged a group of unsuspecting firefighters to set her vagina free.
According to local newspaper Il Mattino di Padova, she approached them with a simple, "Hello, I lost the keys to a lock and I can't open it." Naturally, they assumed she lost the keys to her house or car or something not a iron vagina-cage — until she lifted her sweater and flashed the men with her gleaming chastity belt.
The stunned firefighters broke the lock and brought the woman back into the world of sexual temptation like the heroes they are (simultaneously fulfilling a sexual fantasy of women everywhere).
When asked if someone forced her to put the chastity belt on, the woman insisted she did it by her own free will to keep herself from having sex, confirming that she had hit her sexual peak at 60. Better late than never.