The 'Christmas Boob' Is The Greatest Holiday Fashion Trend Ever
Because nothing says "merry" like holiday-themed breasts.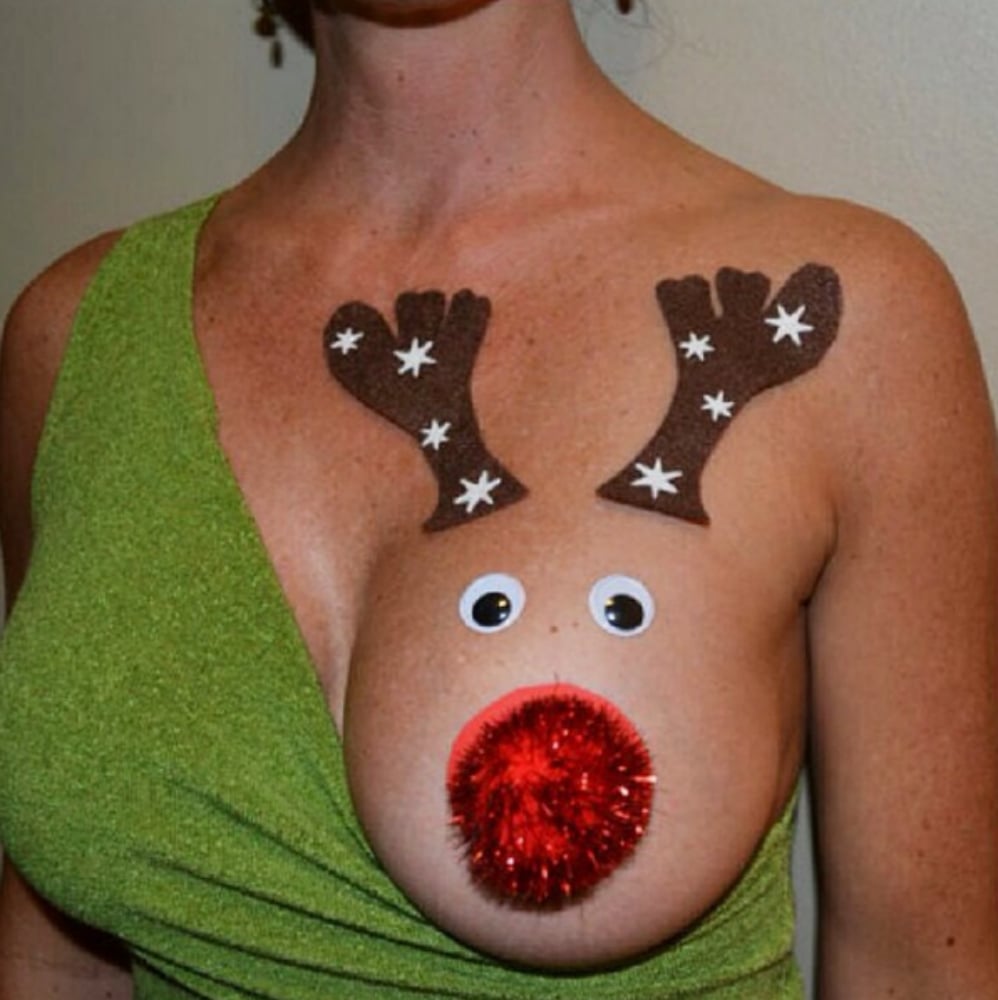 Maybe you've seen it before, maybe you haven't, but there's a Christmas trend going around that needs to be addressed ASAP. The trend in question? The "Sexy" Christmas Boob.
As you can clearly see, the Sexy Christmas Boob is when women pull out a singular breast and decorate it to fit the festive holiday season. Because nothing says "Merry Christmas, my dear family! Let us celebrate the birth of baby Jesus and fully acknowledge God's great love for us" like cutting a hole in your sweater and putting tinsel on your nipple. Well done, people.
" tml-render-layout="inline
Last year, a Buzzfeed article aptly titled "18 Boobs That Are Actually Christmas Miracles" illustrated 18 prime examples of this fantastic trend, and after seeing those, we thought the Christmas Boob trend would surely die real fast. But we were wrong. The Christmas Boob is still going strong, and we don't really know why.
" tml-render-layout="inline
https://www.instagram.com/p/_il81ZG6n6
Do you think this is sexy? I mean, I personally don't find it too appealing when it looks like Rudolph the Red Nosed Reindeer is about to nurse a baby, but if you like it, you do you, boo.
" tml-render-layout="inline