This Apartment Building Doubles As a Ski Slope
Man, architecture is really headed downhill.
Astana, the capital city of Kazakhstan this past two decades, has earned a reputation for being weird, primarily in the way its strangely futuristic architecture rises out of a vast, otherwise barren grassland. And one recently proposed structure would only add fuel to that characterization.

The 18-story Slalom House, featuring a ski slope winding on top of and amongst its retailers, restaurants and hundreds of residences, was recently recognized at this year's World Architecture Festival. Although it may never come to be, it would be great for residents if it did. Especially those who can't get enough of that fresh powder. (Snow, guys. Come on. What were you thinking?)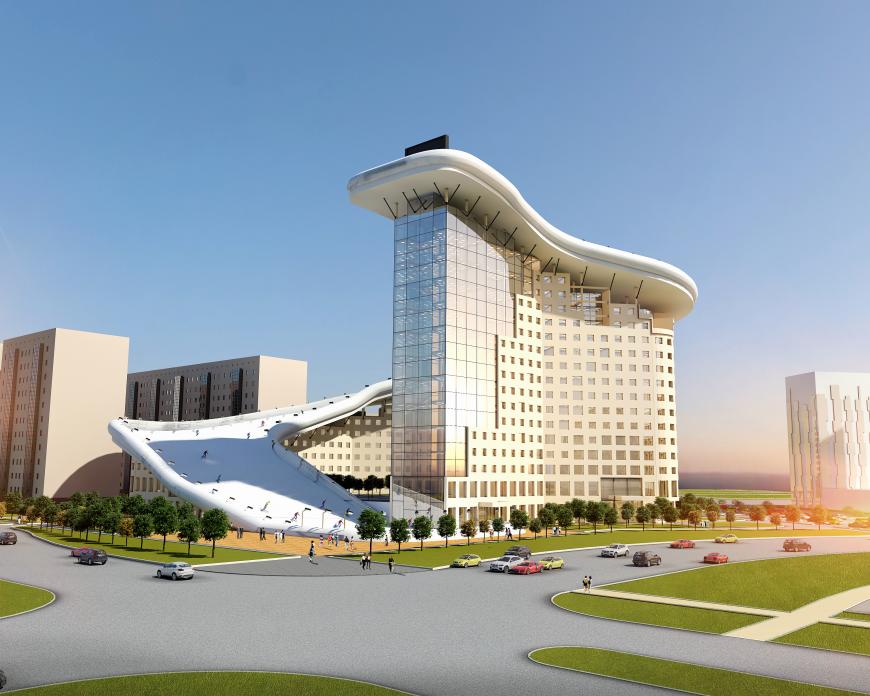 Unfortunately, Astana has the chill but not the hills to support local downhill skiing. It often gets cold enough to warrant alpine adventures, but the nearest mountains are several hours' drive.

Almaty, the country's old capital city lying 800 miles to the south, just lost a bid this past summer to Beijing to become the host destination of the 2022 Olympics. But who knows, perhaps future Kazakh Olympians will train on an otherwise unassuming urban apartment building?