Escape With The World's Coolest New Hotel Concepts
Flying drone suites, rooms on stilts and even outer-space rooms are on the way.
The next generation of cool hotels is limited only by the imagination of young designers and architects who are focusing their talents on the future of hospitality.
The London Daily Mail has the scoop on the stunning concepts competing for the Radical Innovation Award, a design competition that aims to flip the hospitality industry on its head.
This year's finalists have proposed bean-shaped pods which can be flown to hard-to-reach locations using drone technology, guest rooms on stilts in major cities like New York and London, and even capsule hotels in outer space.
Driftscape, one of two professional concepts up for the award, designed by Toronto's HOK, is a mobile, self-sustaining hotel that allows guests to roam or touch down in locations such as the sea, desert or rolling fields.
It's made up of several modular units, including Driftcraft, a single guest room that uses drone technology to fly, provides 360-degree views and can go on two- or three-day excursions.
The other professional finalist, Paris' MM Architects Designers & Planners, designed Nesting, a retreat that puts guests in the middle of a city park or a forest.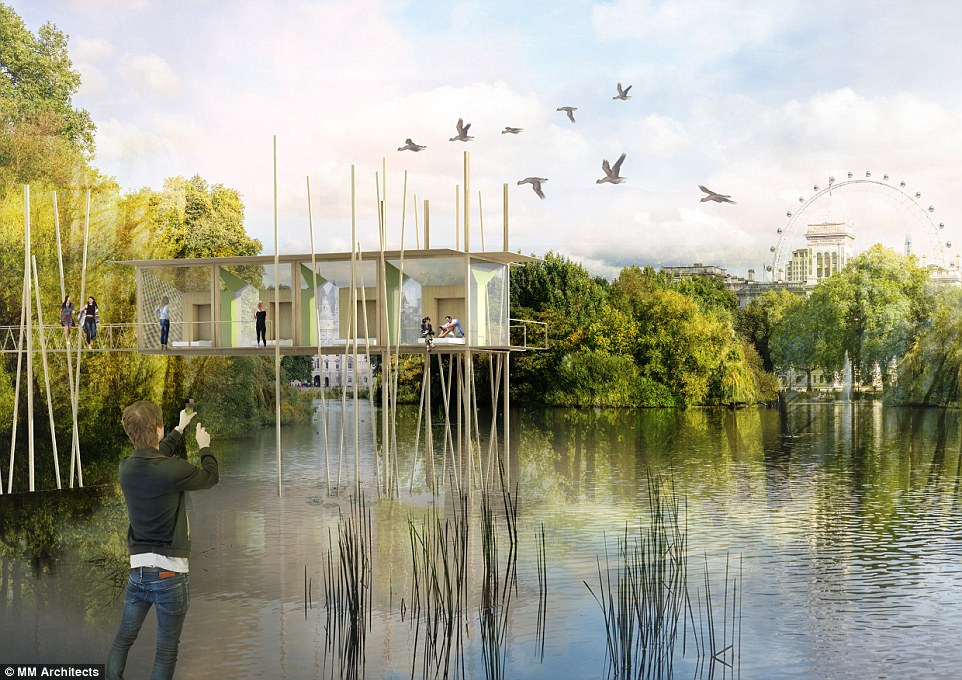 Renderings show wide-open guest rooms and meeting rooms in urban parks and landscapes, including St James's Park in London, Central Park in New York, and a forest.
The winner of the grand prize will receive $10,000 in seed money to help make their designs a reality.
Meanwhile, Juan Orduz, winner of the student category, was recognized for his Space View Inn concept, where guests would be able to experience microgravity.
And we bet it'll have one hell of a bar….