This 5-Day Sex Cruise For Horny Couples Is An Absolute Orgy at Sea
All aboard!
Ahoy, my kinky mateys! Remember when we told you about that straight-up sex cruise, Desire Cruise, where you can sail your horny ass around Europe and indulge every one of your wildest erotic fantasies?
Well, since one giant orgy in the middle of the ocean is never enough, here's another: Couples Cruise, which is a 4-night/5-day nautical orgy where 2,000 kinky passengers can leave their clothes and inhibitions on dry land and prepare to make waves on the kinkiest vacation ever.
Dubbed "The Naughty Cruise," the X-rated ocean liner sets sail from Los Angeles on October 3rd, and cruises along to the "love boat" port in Ensenada, Mexico, before returning back to the City of Angels on October 7th.
4 nights not enough? No problem! Horny guests have the option to join the 3-day "Naughty In Los Angeles" party before the cruise, making for an entire week of debauchery.
And similar to Desire Cruise, this kinky voyage will also feature theme nights, such as "Tropical Night," where all the horny dads on the ship can break out their hottest floral button-downs, and "Mardi Gras," which is the perfect setting for guests to get obliterated on Sazeracs and take their clothes off.
"There is a lot of sex on our ships," the president of Couples Cruise says. "Our cruises get people excited and couples tell me all the time how our Couples Cruises have rekindled their passion and that they had more sex on our cruise with their partner than they have had in months."
"We certainly do get swingers on board and many of them are looking for other potential partners."
Niiice.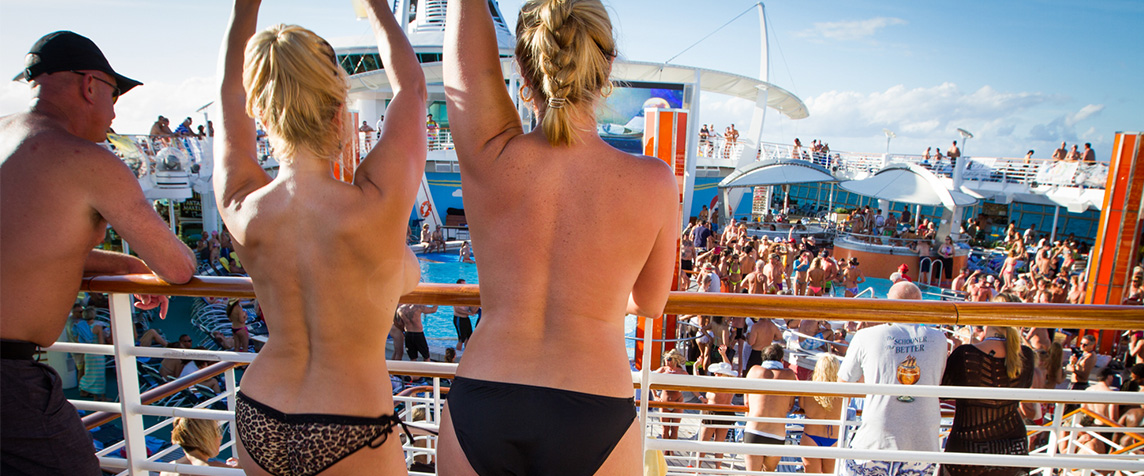 Interested? Awesome. I'm proud of you. Go ahead and book your tickets right here.
H/T: New York Post